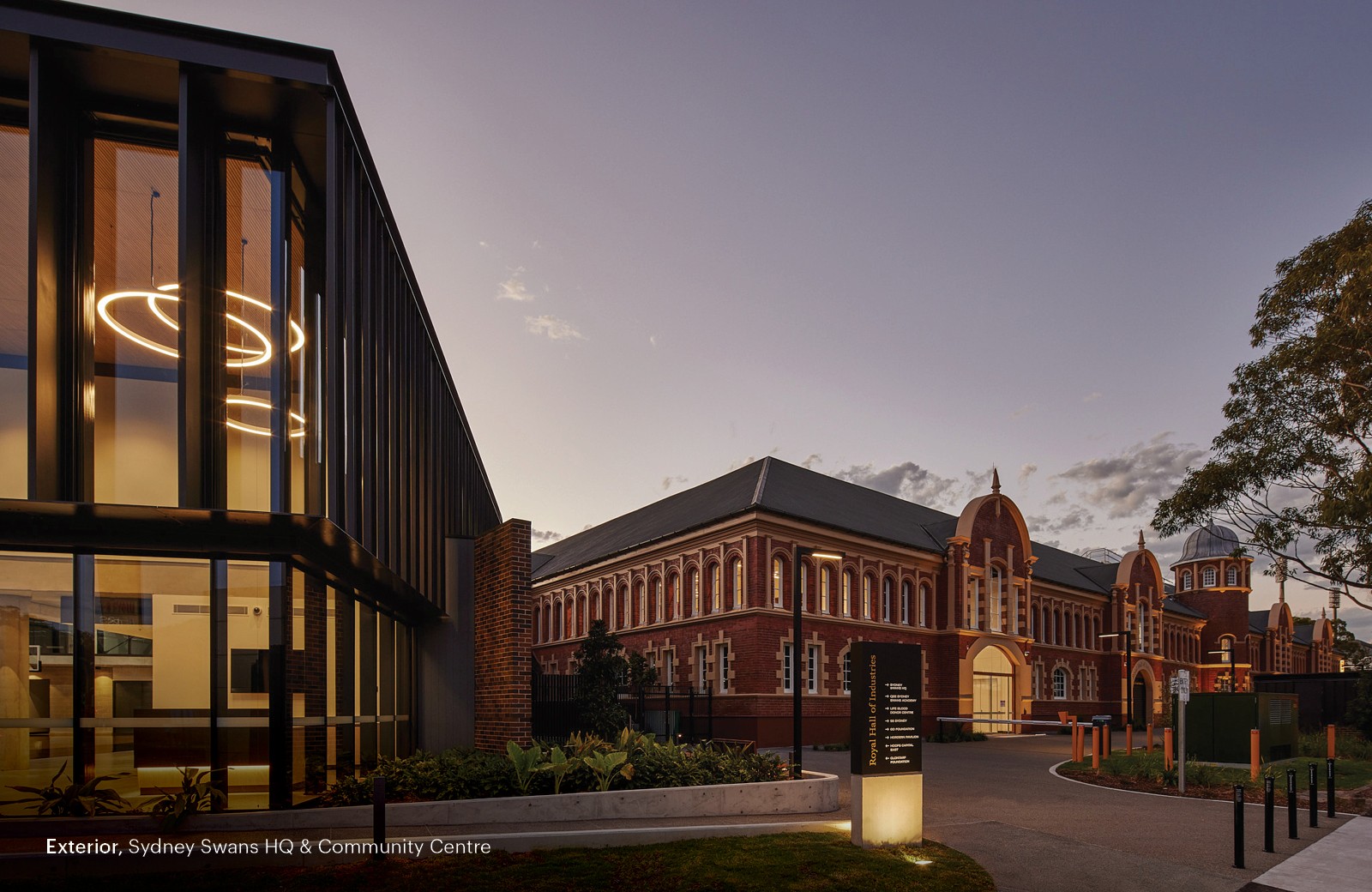 Constructed by FDC, who overcame relentless Sydney rain and Covid challenges to deliver on time and on budget, the project was an exercise in versatility, building a centre which encompassed almost every element of construction technique and facility. "There were heritage elements, civil in-ground works with reinforcing structures, dealing with existing fabric; concrete, structural steel, and of course the delivery of pools, saunas, gyms, altitude rooms, office spaces, cafes, commercial kitchens, medical suites…the list goes on, says FDC Project Director, George Pavlakos.
"It's rare to work on a project that encompasses all those elements, whether it's for a sporting team, an educational institution, or a commercial client. It was incredible to deliver this for such an iconic Australian sporting team, and one that hasn't had a facilities upgrade in decades."
The Sydney Swans' original facilities in the Sydney Cricket Ground were due for a makeover, with multi-level rabbit-warren layouts, some floors that could only be accessed by stairs, meeting rooms that echoed the sounds of weights being dropped from the gym and crucially, no space for amenities that would support an AFL Women's team.
The large open-plan interior of the Royal Hall of Industries integrates multiple facilities including an elite gym, medical amenities, a cafe, merchandise and retail store and a multipurpose indoor training field. There's also an altitude training room, hot and cold plunge pools and sauna, meeting rooms, a media studio, club dining with commercial kitchen, a library, study area and lounge with rooftop terrace, an auditorium and learning centre.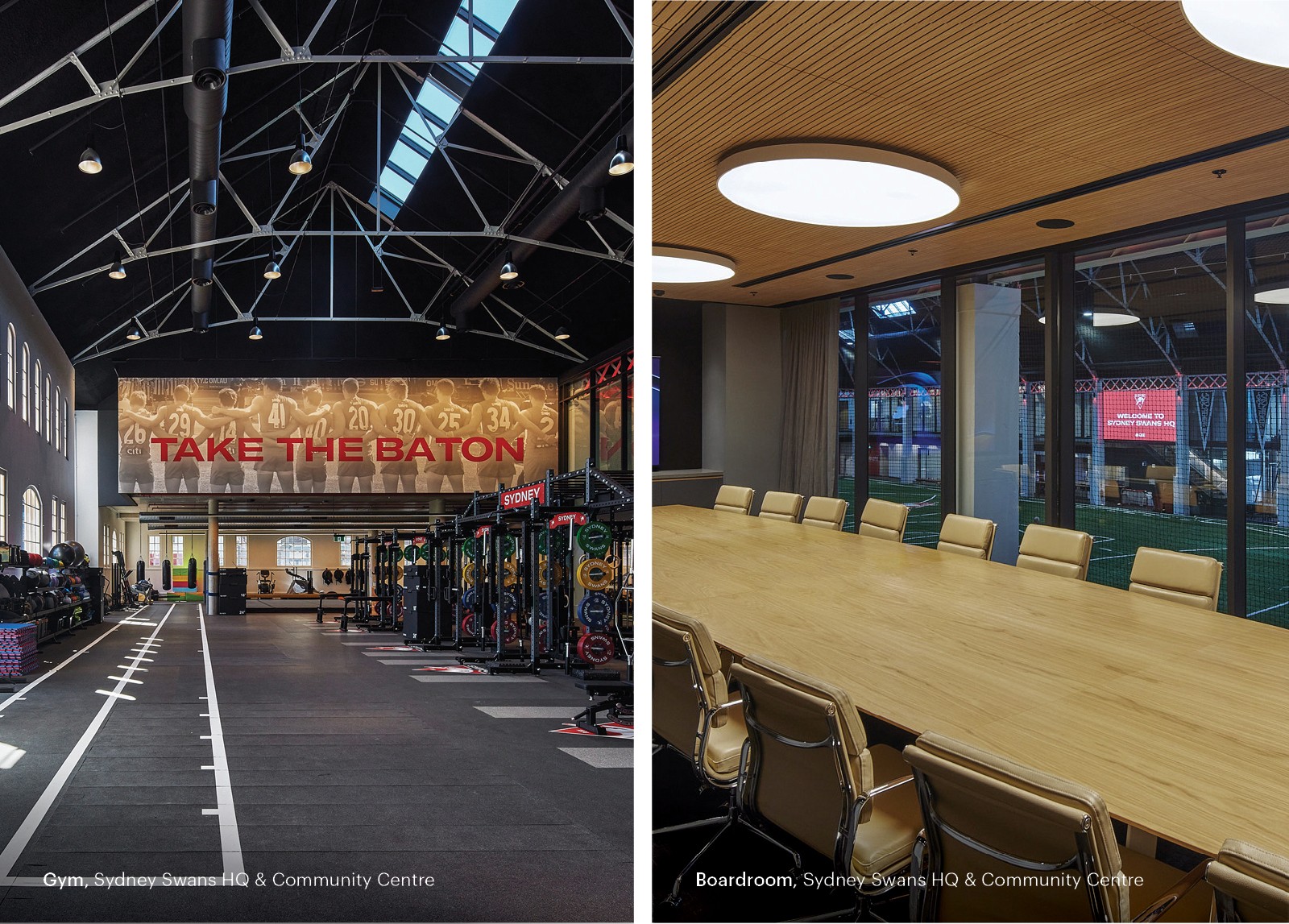 FDC constructed a separate netball and basketball building which provides a home for Hoops Capital (the academy for the Sydney Kings and Sydney Flames) and incorporates international standard courts and swimming pool rehab and changing facilities for the Sydney Swans' men and women players. The extension seamlessly blends in with the original site, maintaining consistency in height, scale and materials, and is mostly concealed by the existing heritage brick walls that surround the complex.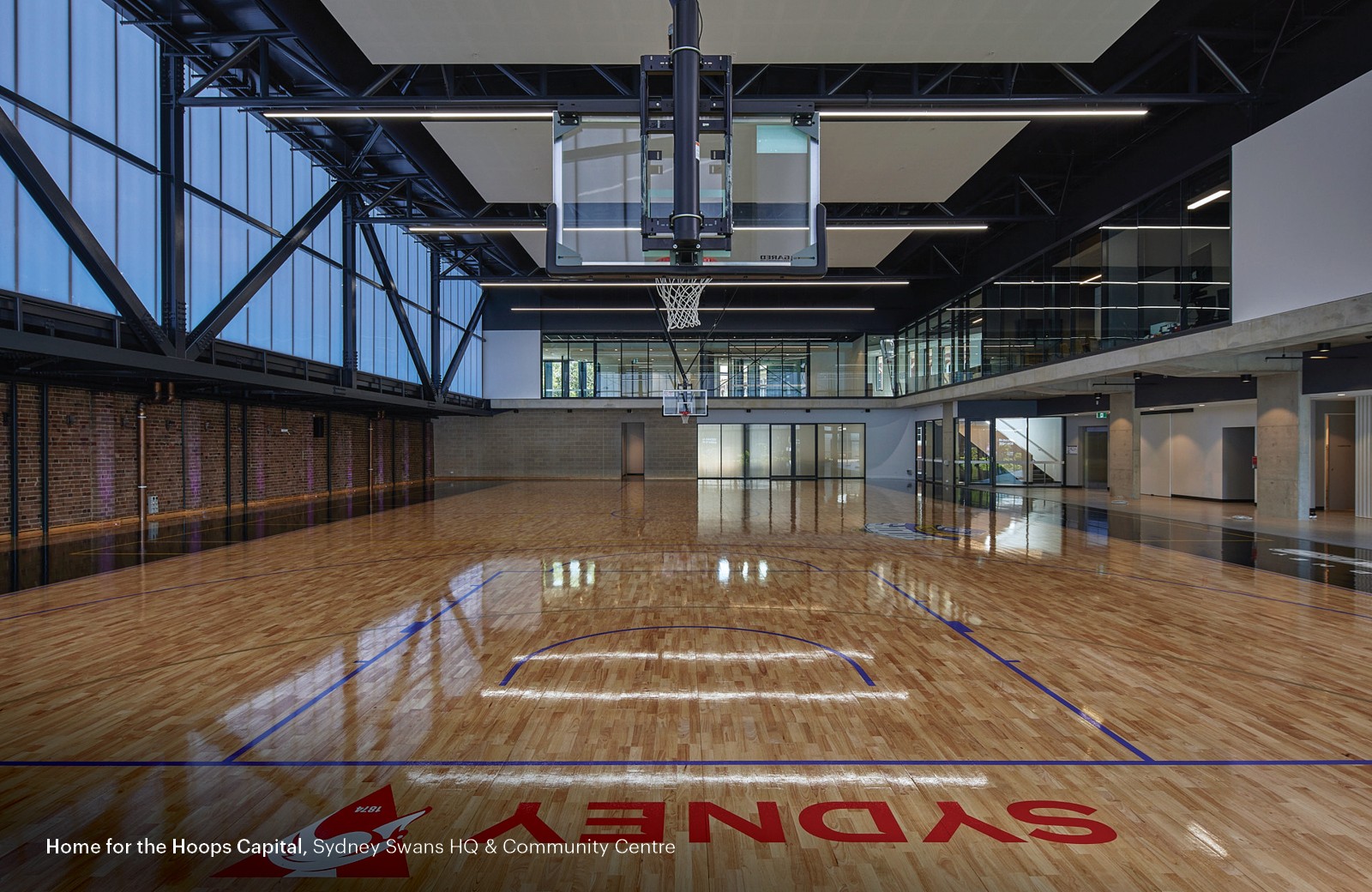 "The feedback we've had from players, stakeholders and fans has been positive on all fronts," says George. "At the previous facility, there was nowhere for the players to engage with their fans, and fans to contribute so much to the sport. Now they have multipurpose spaces which allow them to do things like pre and post-game engagement. Members of the club can go in before the game, see the players warm up on the internal training field, buy exclusive merchandise from the retail store and attend post-match drinks. It's really activated that area of the precinct. There's even going to be a museum in there dedicated to the Sydney Swans, for people to learn about the history of the club as well as the area, the building, and its many previous uses."
The Sydney Swans Headquarters now rank amongst the best, with facilities that support their every requirement. For FDC, working closely with the club to understand their needs and deliver on them, was one of the most rewarding aspects of the project. "We had a one goal, one team mentality and we made a point of ensuring that our client, the Sydney Swans, felt really comfortable approaching us at all times as part of the team," said George. "If they wanted to change something along the way, they knew that we'd do everything possible to accommodate. It was a real collaboration in that sense, and I feel proud to have completed the project to such an exceptional standard. We've built sporting and aquatic facilities before, but delivering such a multi-faceted project for such an iconic AFL team was a perfect example of what FDC is capable of."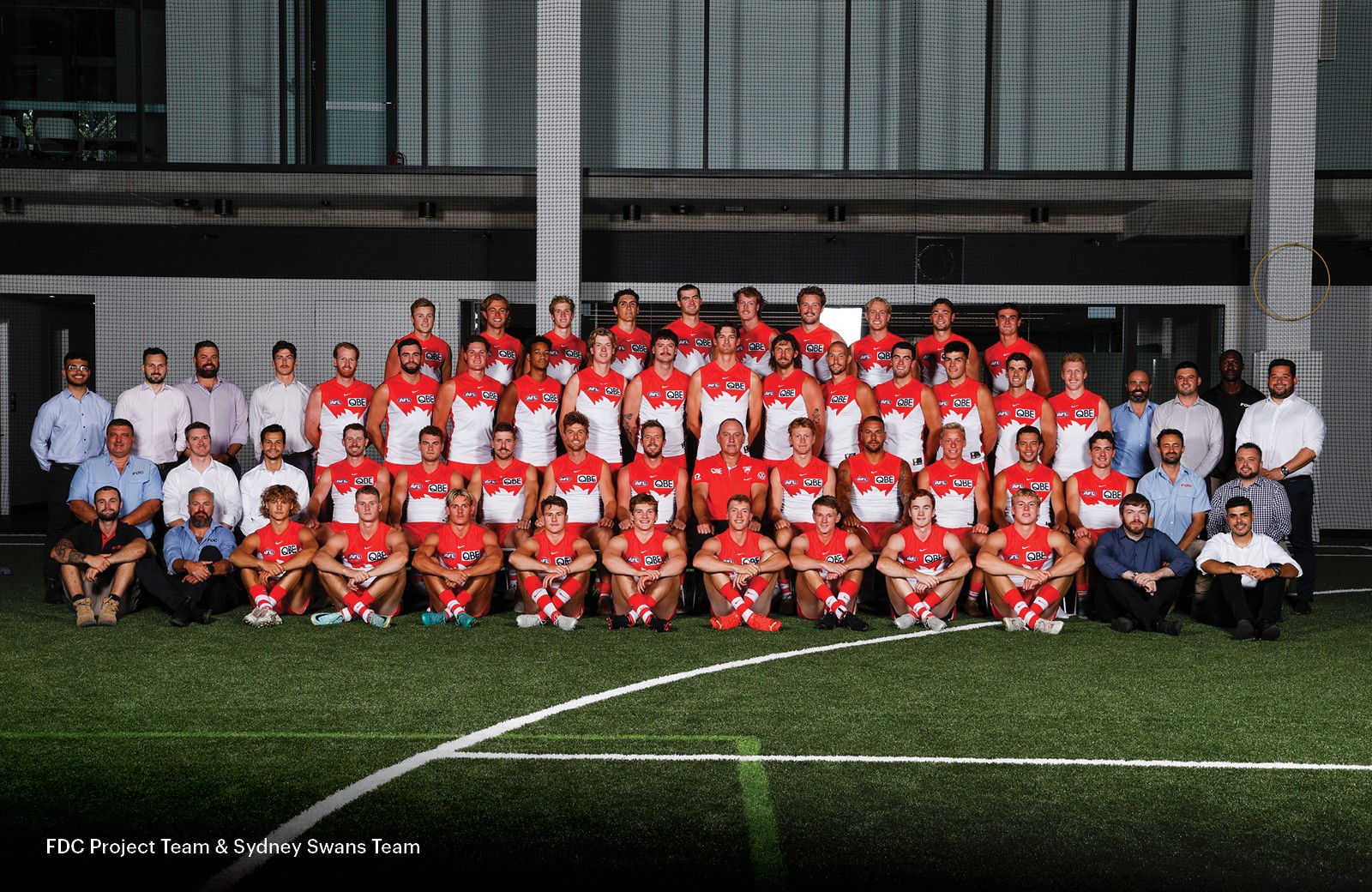 Photography: Toby Peet