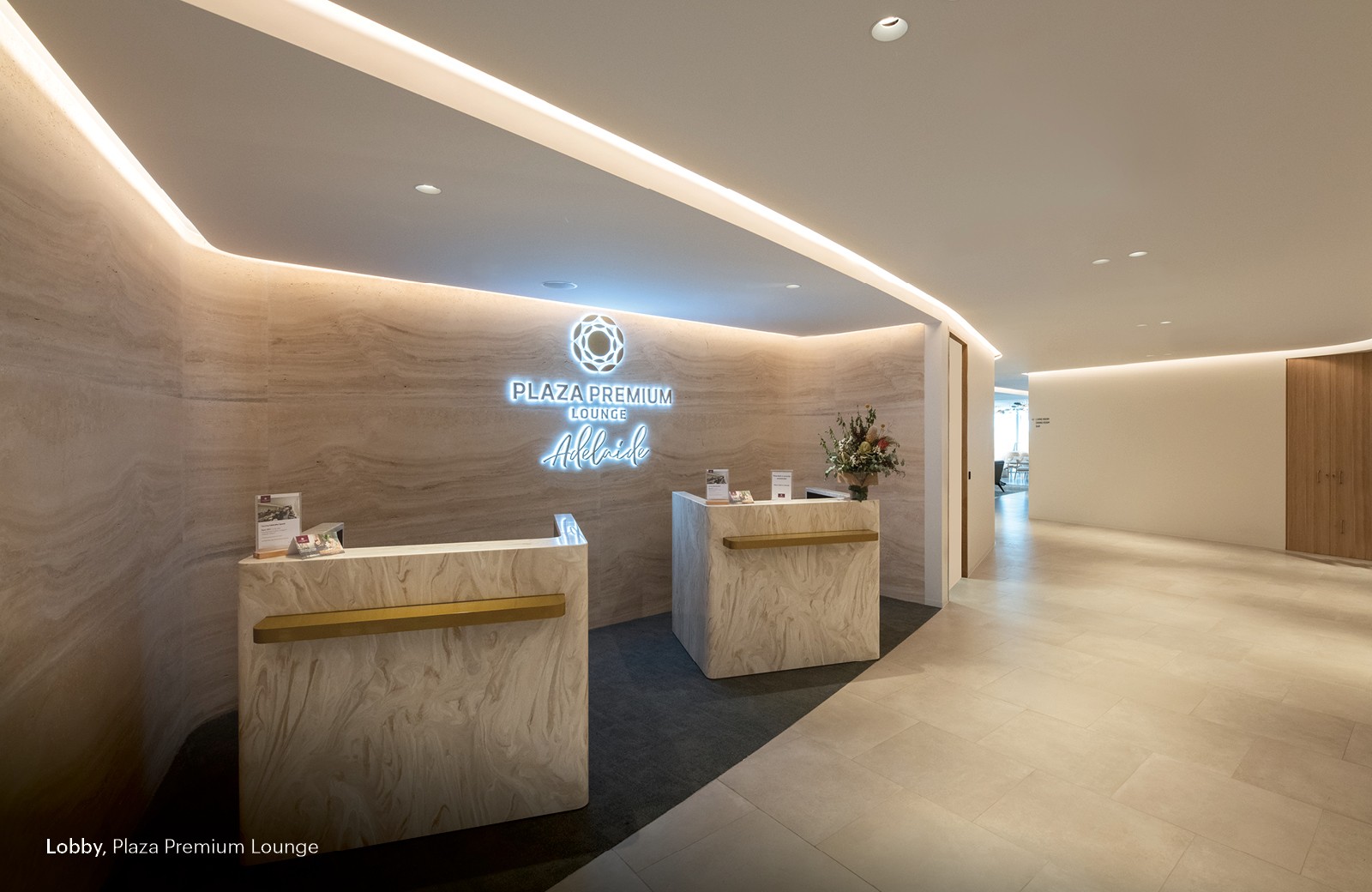 From the moment visitors walk into the lounge, they're immersed in a space intentionally designed to create a welcoming and sophisticated ambiance. There's a striking jade green marble bar, behind which wine and spirits wait to be poured in mirrored alcoves that reflect the curvature of aeroplane windows. A selection of natural materials including marble, stone, timber and artfully arranged greenery further contribute to the relaxing atmosphere.
"This is the first time Adelaide Airport has ever seen a space like this," says FDC Project Manager Adrian Pace. "It's a unique space inside the terminal, on the same level as the international gates. There is a lot of really beautiful bespoke joinery with American oak and detailed timber, architecturally-inspired fittings and finishes and feature lighting throughout. The lounge provides excellent amenities and the private booth seating is ideal for customers who want to relax and have a drink before they head off."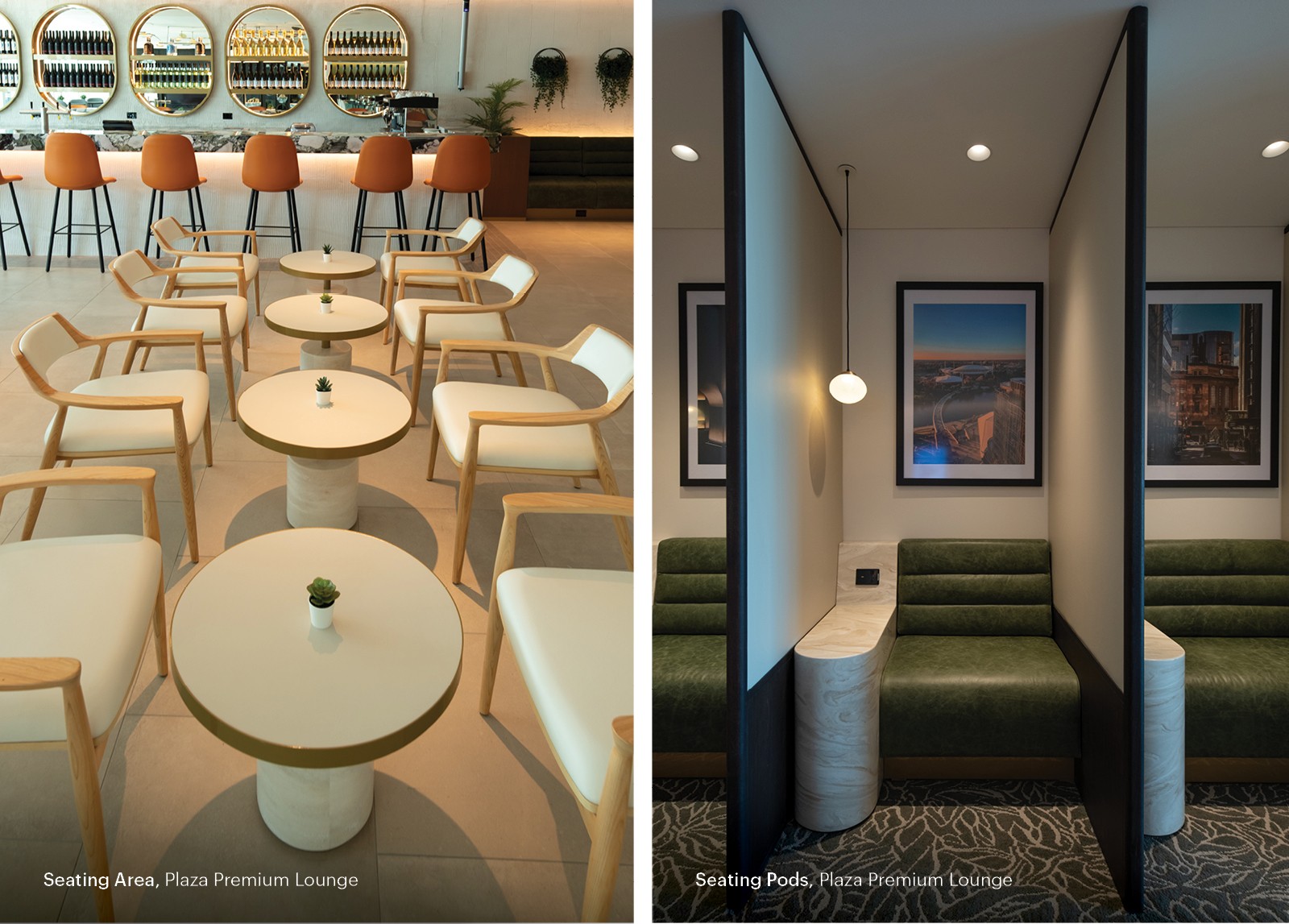 The lounge encompasses a comprehensive range of amenities designed to enhance the pre-flight experience. Travelers can sink into the comfortable lounge seating for casual dining, maximise productivity in the private work booths and enjoy the well-stocked bar area. There's also a range of amenities including showers, a commercial-grade kitchen, back-of-house office, and a food and beverage station to ensure all visitors are adequately fed and watered—or wined and dined, should they be that way inclined.
Meticulously planned and coordinated with the Adelaide Airport team to minimise disruption to the terminal and daily airport operations, the project was not without its challenges thanks to Covid-related labour shortages and time constraints during the busy Christmas period. Nevertheless, the FDC team overcame all hurdles to deliver the lounge within 22 weeks. They worked seamlessly to navigate the complex environment involving airport security and border force regulations, transforming what was previously an empty shell into a visually stunning and functional space.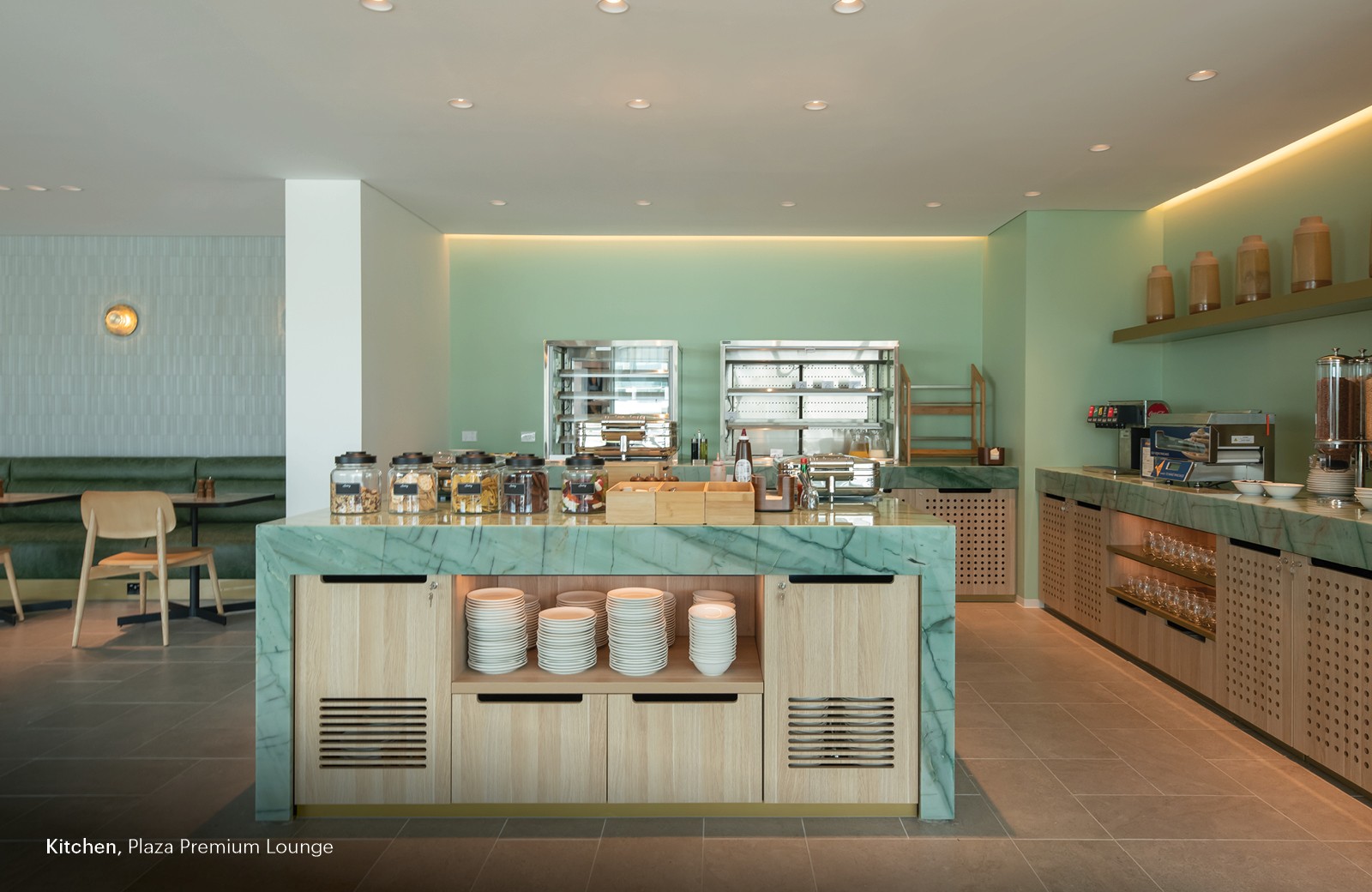 The colour scheme incorporates a natural palette, light tones, and timber finishes for a sense of spaciousness and flow. Striking features of natural stone, marble, granite and travertine, timber have been incorporated into the bespoke design with a raked notched trowel render finish throughout, and a selection of contemporary feature lighting and furniture. It's modern luxury, in airport lounge form, with full-height windows that flood the space with natural light.
Since its delivery, the lounge has been met with an enthusiastic reception from passengers, the client, Plaza Premium Group and the airport alike. Quickly cementing itself as one of the terminal's most favoured additions, it's been praised for its elegant fitout and its exceptional proximity to the International Terminal gates. And that's not to mention the attention to detail, premium services, and exquisite design, with wine on tap and tasty food on demand. For passengers at Adelaide Airport's Plaza Premium Lounge, the journey begins before they even set foot on the plane.