Planning a new recreational hub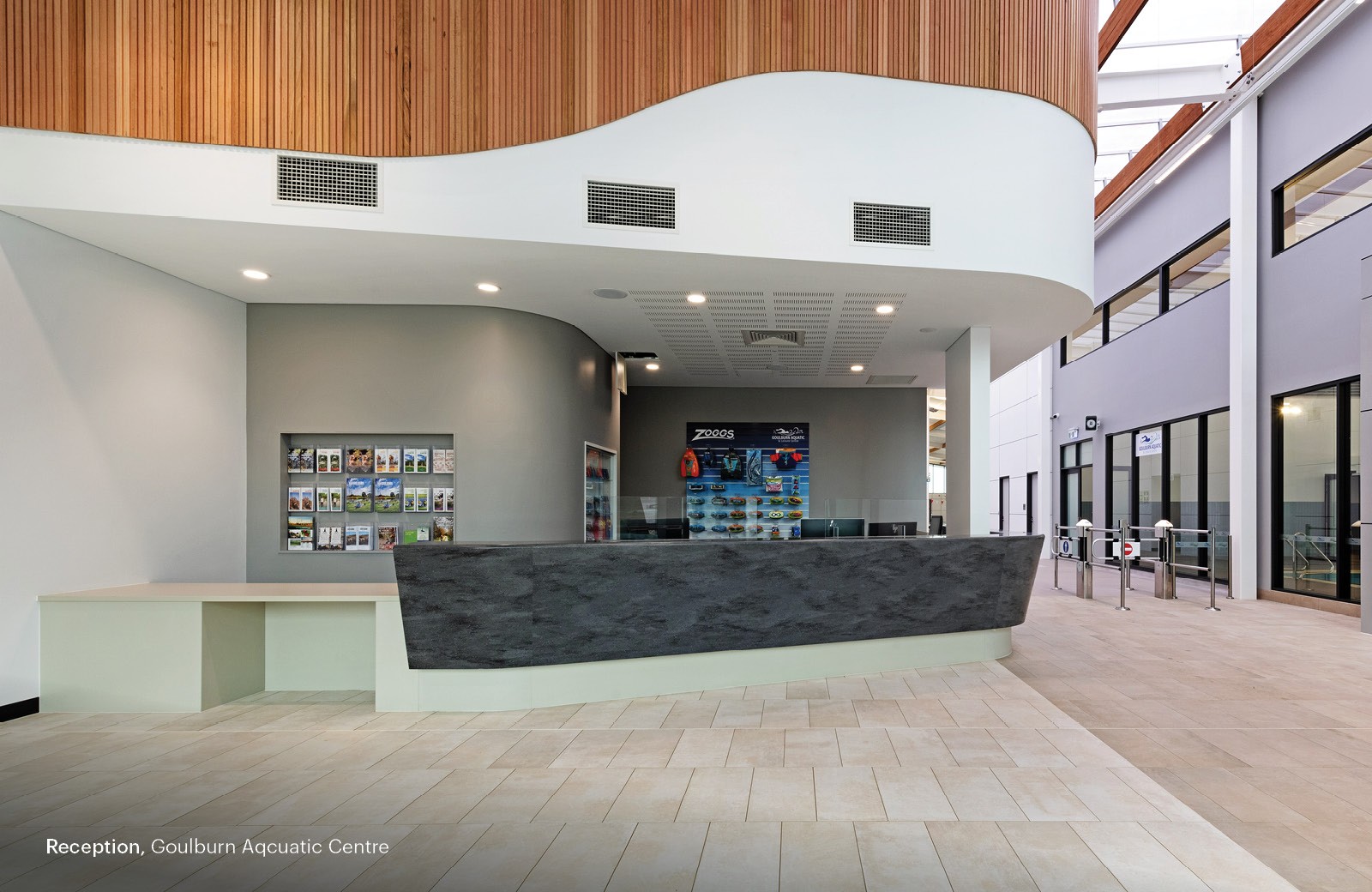 The Goulburn Mulwaree Council wanted a plan for the new centre that was within budget, met the needs of the community and retained the original outdoor lap pool.
We collaborated alongside the council and DWP Design to research and refine our ideas for the new facility, and create a design that fulfilled all expectations. The project team even explored aquatic centres all around the country in search of useful and unique features that could be included in the final product.
"We spent a lot of time having good, robust discussions with stakeholders, consultants and contractors during this process," said FDC Project Manager Daniel Stephenson. "The Goulburn community has gone three years without an indoor pool, so we really wanted to get this right, and give them somewhere to swim all year round again."
Together, FDC and the project team planned and constructed a centre that included an indoor lap pool, program pool, hydrotherapy pool, splash pad, gym and bathroom and changing facilities. There is also a cafe that's accessible to those outside the centre – offering coffee and snacks to swimmers and park visitors alike.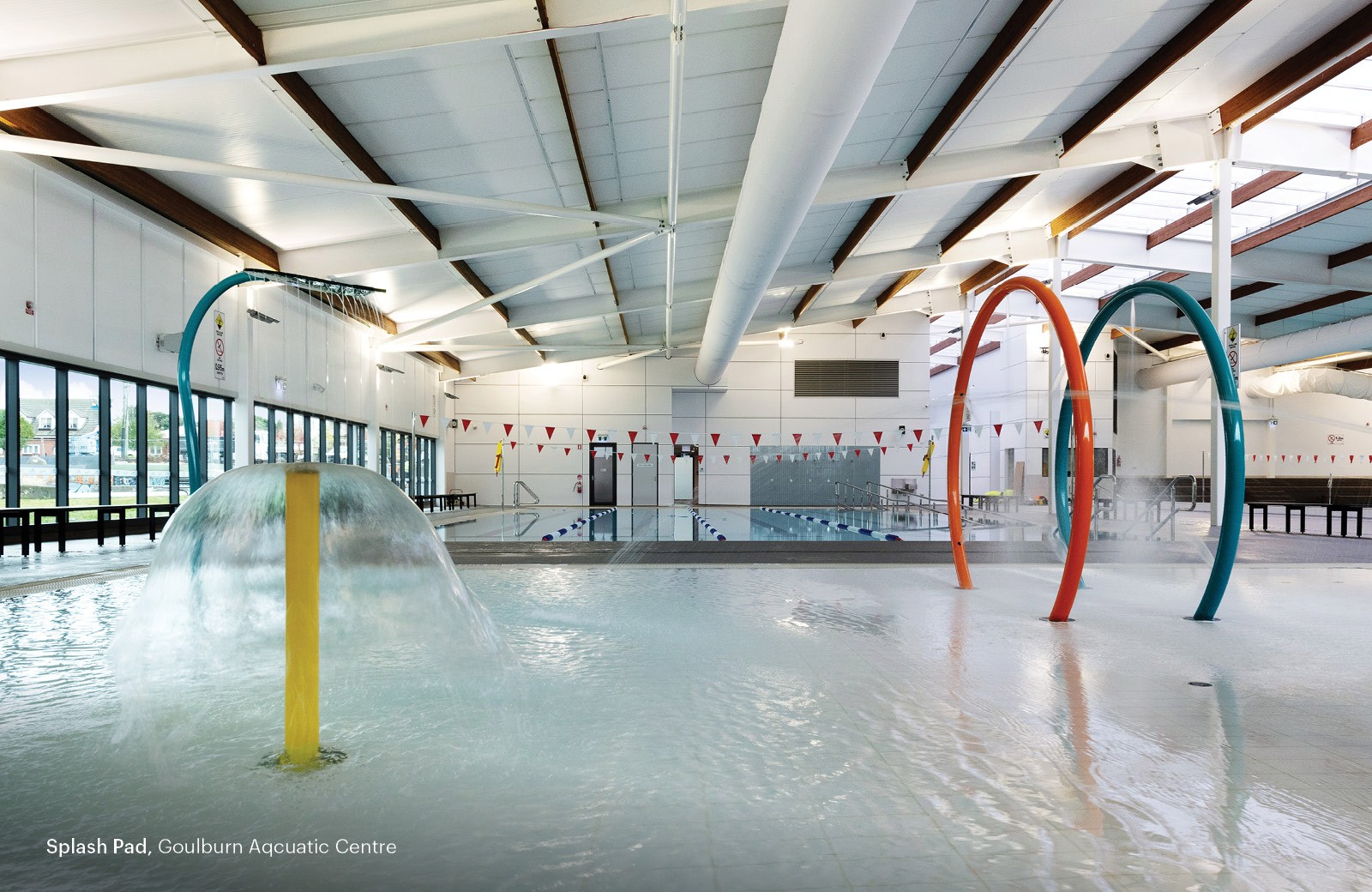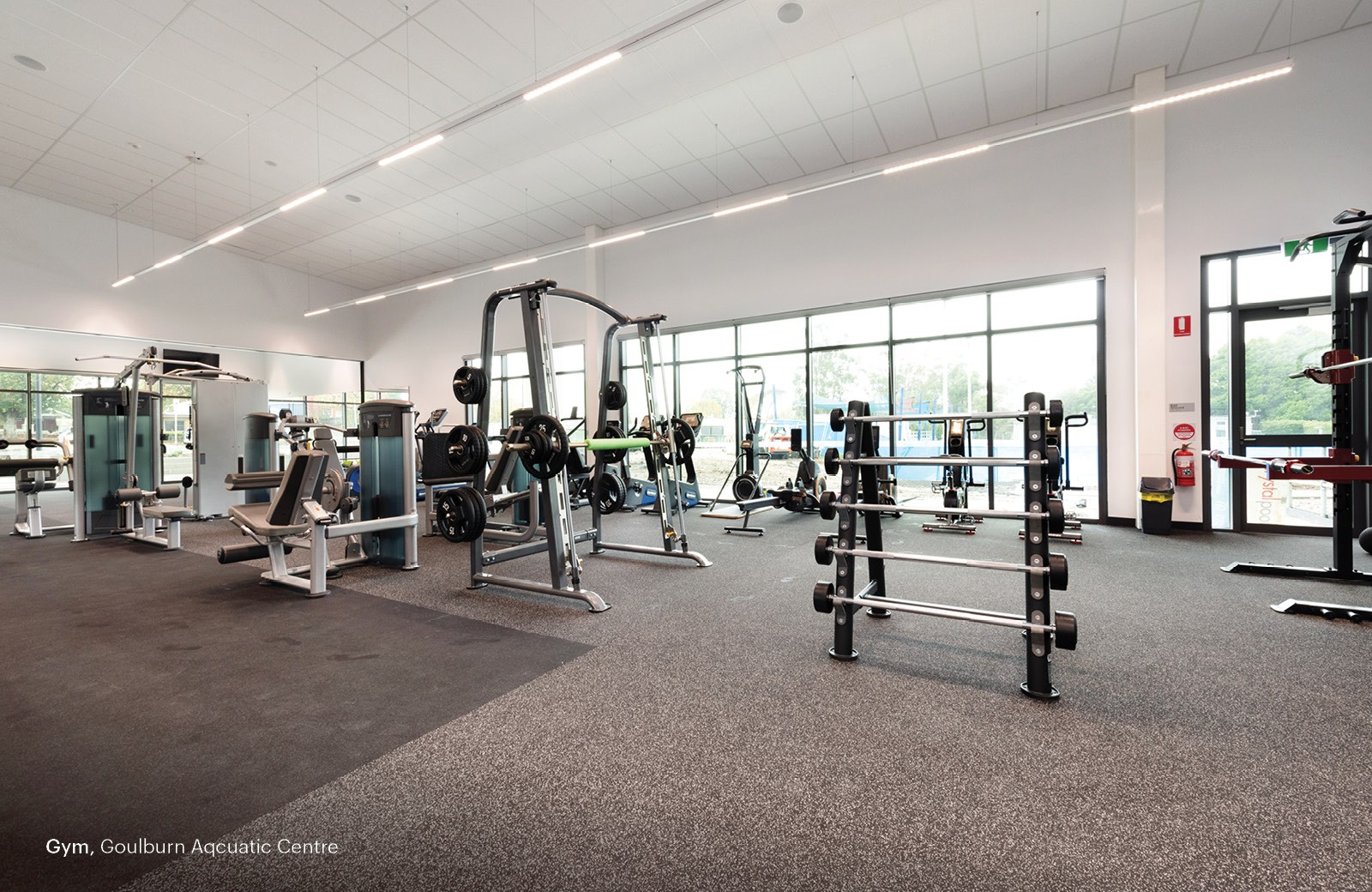 Built to last
This project was made possible due to a huge commitment of community funds from the Council and the State Government. To make sure they were used responsibly, the building's design invests in features that the public will use each day and aesthetics were kept functional, durable and clean.
To make sure those with limited mobility could access the hydrotherapy pool, FDC installed a ceiling hoist that safely moves people directly from the changeroom, into the pool. It's one of only a handful of centres in the state with this feature.
For the ceiling beams, Glulam beams were chosen for their durability and strength. "Glulam is created by gluing at least 3 stress graded timber laminates together with their fibres aligning," explained Daniel. "This creates an extremely strong and fire-resistant beam that's great for spanning large spaces, and lasts against the pool environment's corroding effects"
Sheltering the centre is a Kingspan insulated roof, selected for its excellent thermal efficiency and quick installation – which only took two days.
The facility is topped off with a 200KW solar PV system that's capable of offsetting approximately 248 tonnes of CO2 emissions a year. To make the most of the solar energy produced, the pool's filtration system is set to operate in the middle of the day – while the panels are generating at their peak.
Thanks to these features, the centre is a robust and strong structure that will stand the test of time despite the corrosive environment caused by the pool – all while remaining environmentally friendly thanks to its thermal efficiencies and solar panels.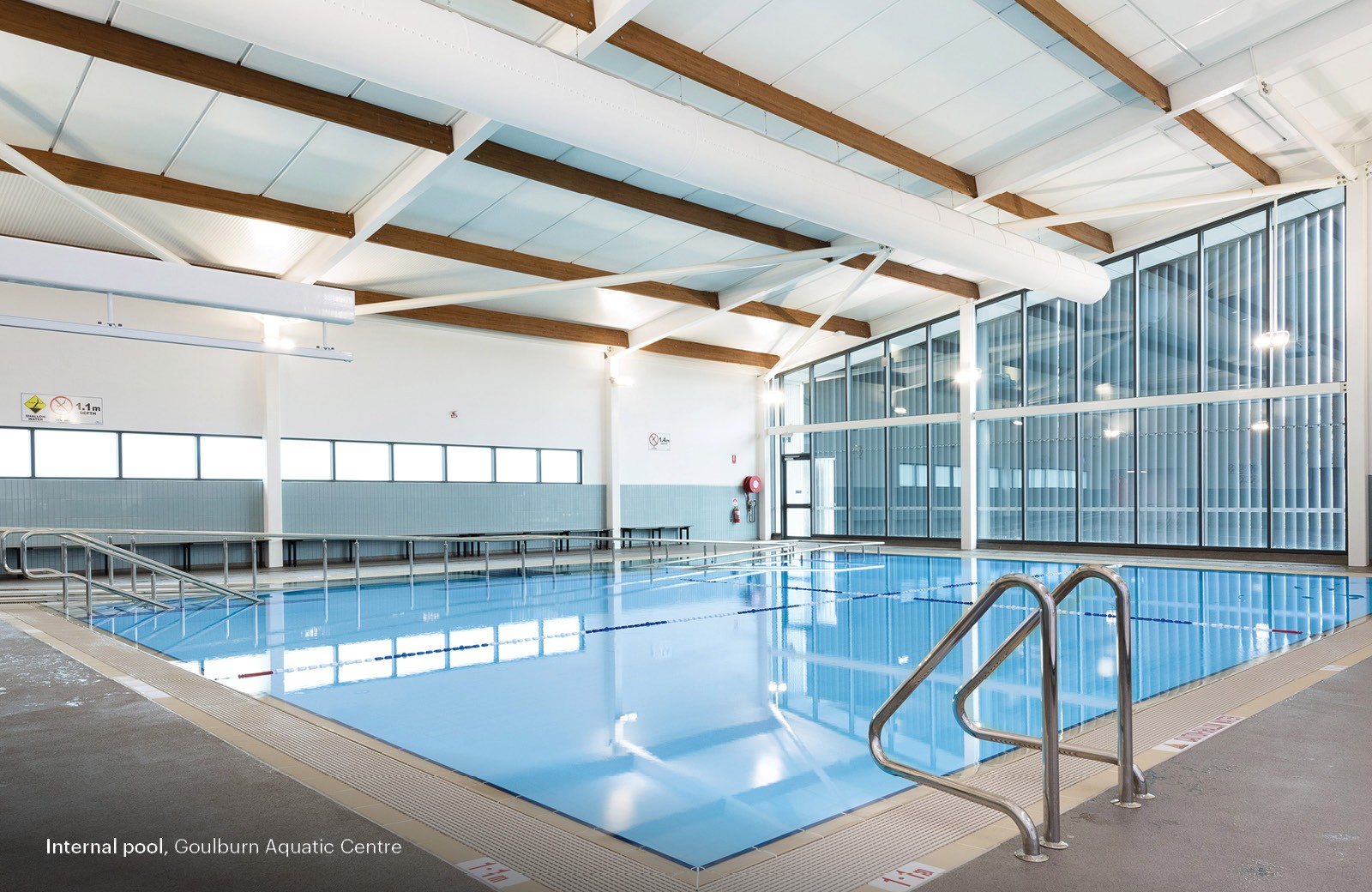 Building local
Throughout the build, FDC was determined to use local tradespeople to boost local businesses and encourage a sense of local investment in the build.
"Involving local trades leads to a greater respect and workmanship for the final product, as they're building somewhere for their family to enjoy." Daniel explained. "And at FDC we believe in supporting a community during each step of the project, not just in the outcome. It's a win for everyone."
FDC worked hard to source as many trades as possible locally, employing professionals specialising in everything from metal work to plumbing from across the region.
During the lockdown there were some challenges, since half the workforce was based in Sydney and other half locally. But with some careful program and resequencing the team was able to work around it and still produce a high standard, quality centre for Goulburn locals.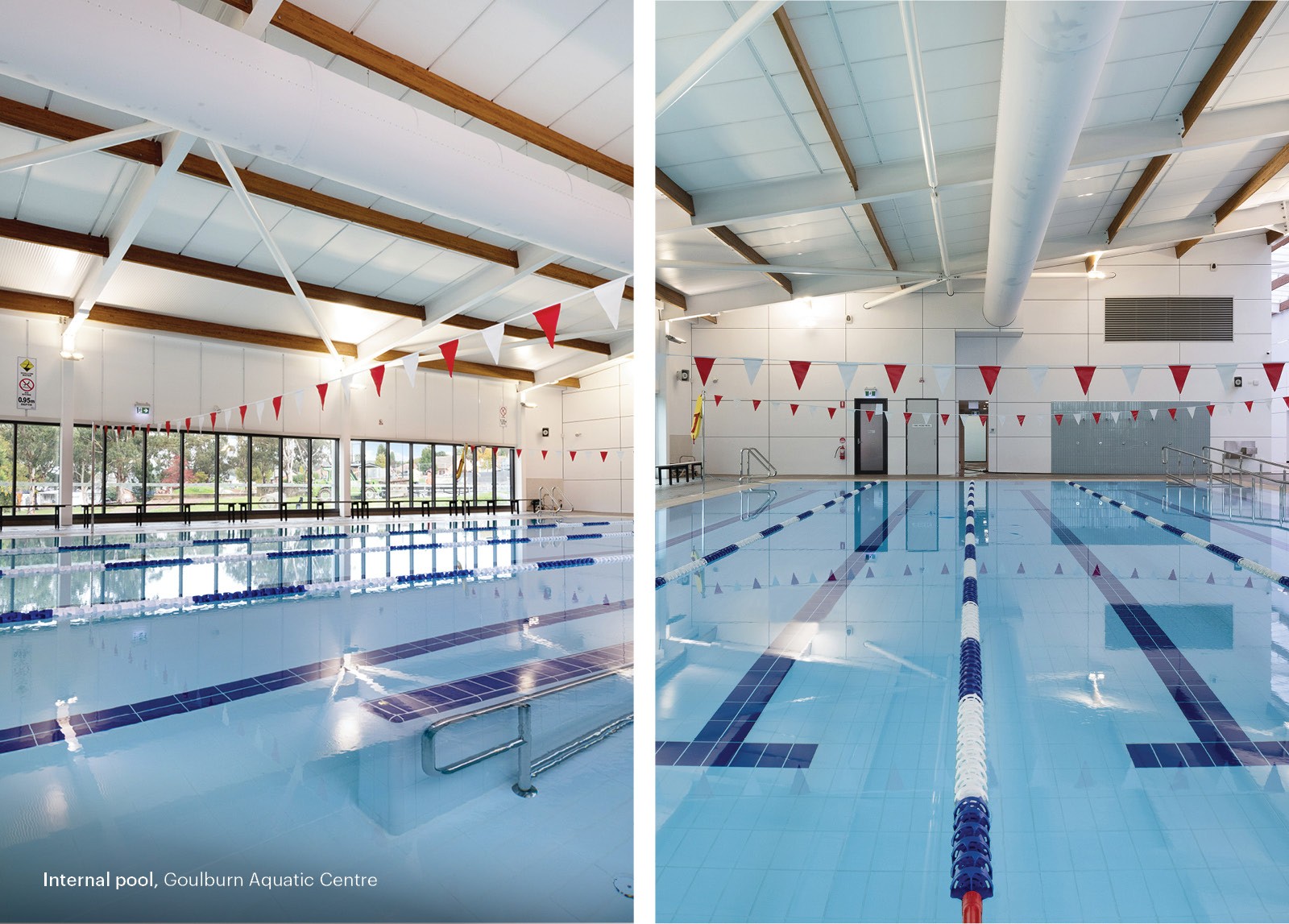 Ready to make a splash
Today, Goulburn's new Aquatic Centre is complete and everyone in the community is diving in.
"To see a project like this open and watch everyone from toddlers in the learn to swim pools to the older generations using the warm water pool makes the hard work all the more worthwhile," said Daniel.
The team is excited to watch Goulburn embrace and enjoy this new space for years to come – we'll be cheering on every swimming carnival, training session and swim lesson it hosts.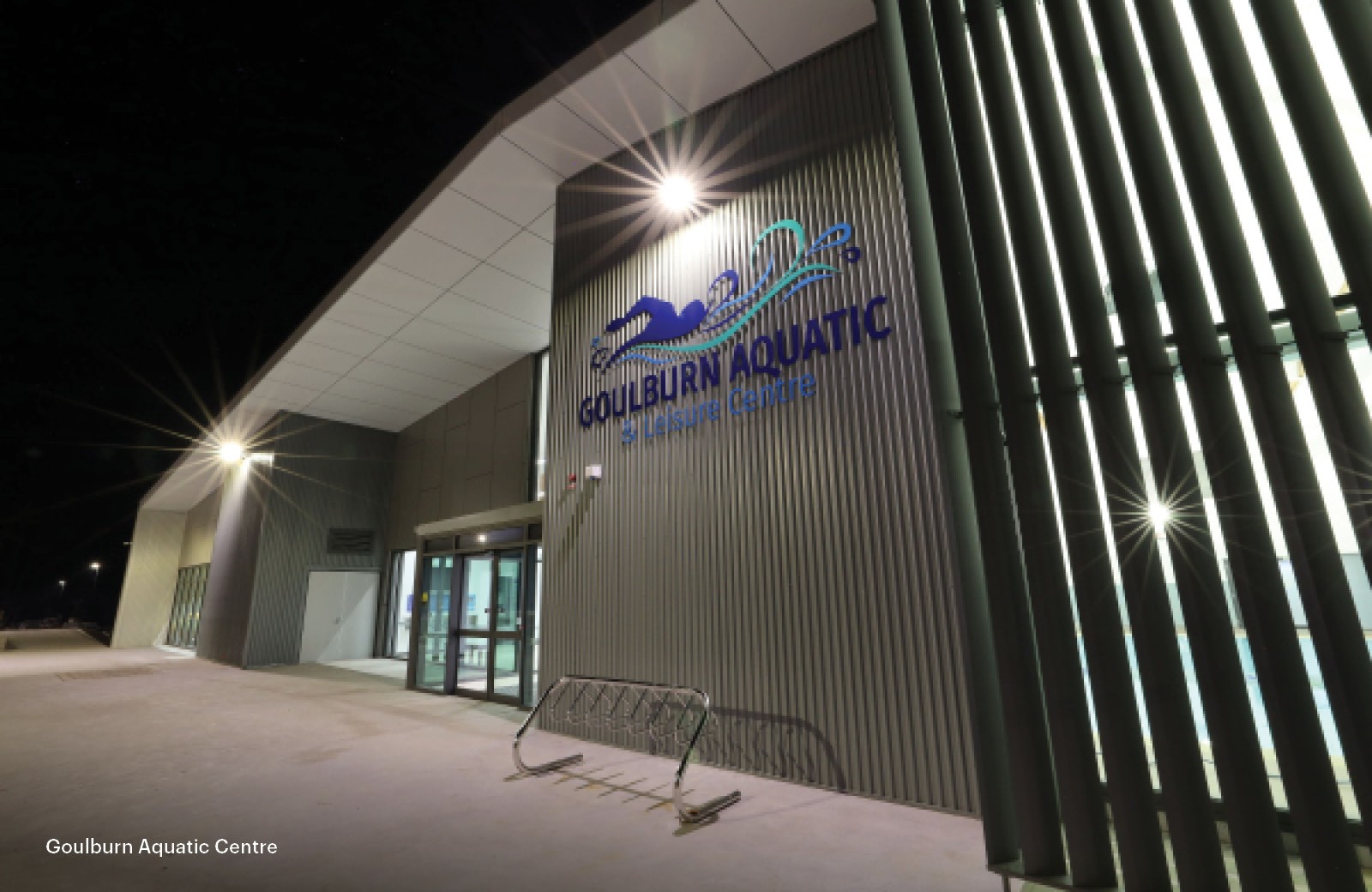 Photography: Daniel Stephenson & Kasey Funnel