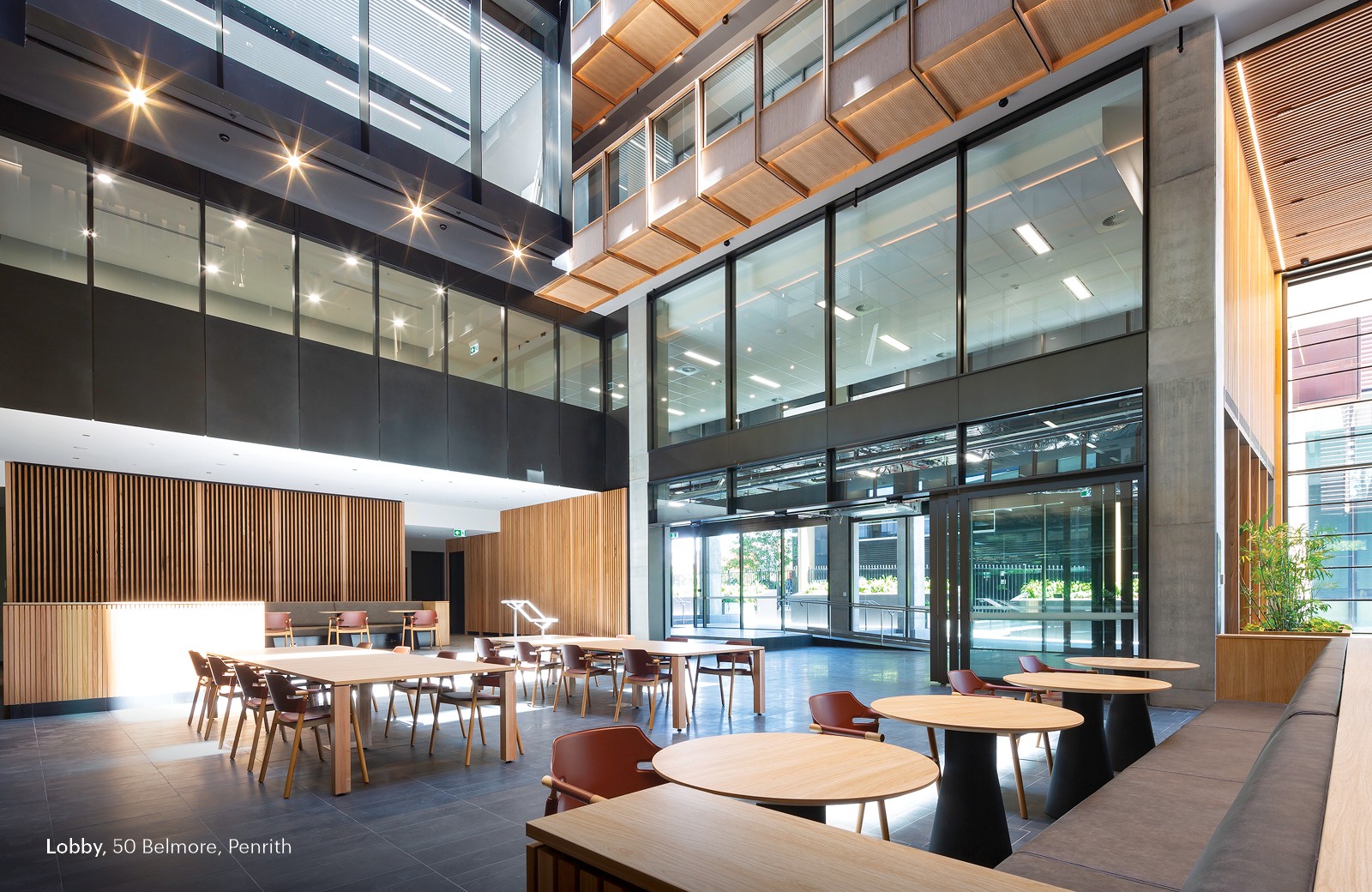 Delivered by FDC in collaboration with developer Sandran Property Group and designed by renowned architect Bates Smart, 50 Belmore is more than just adaptable, future-facing commercial real estate.
It will create a new sense of urban vibrancy to Penrith, with offices, public space, retail, alfresco dining and street activations bringing amenity and atmosphere together in the best way possible.
Seeing the light
The building benefits from an extraordinary sense of natural light through the glazed roof of the central unifying atrium, which visually and physically connects the eight floors. Sunshine pours through the open void that extends through the core of the building, enhancing natural ventilation.
A detailed fire engineering plan removes the need for physical barriers between the atrium and the void, giving the building an elevated sense of openness, flow and seamless spaces. Studies show[1] that maximising natural light in an office has a raft of positive benefits including boosting productivity, focus, mood and wellbeing. 50 Belmore's bright, generous layouts set its tenants up for success with features designed to serve, support and adapt to our changing work habits.
A sun-drenched north-facing roof terrace provides the perfect breakout space for workers to recharge. With views towards the Blue Mountains, it features a louvered roof that can be opened and closed according to the elements. Soft landscaping serves up tranquil greenery and seating provides occupants with alfresco areas for meeting, collaborating and socialising.
Throughout 50 Belmore, warmth is incorporated with natural materials, timber handrails and glulam mullions that ground the building in its landscape with an earthy feel. The sharp lines of the concrete façade present a striking exterior, contrasted by bronze aluminium fin cladding which echoes the beauty of Penrith's surrounding bushland. It's replete with A-grade office specs, a 5.5-star NABERS rating and the high-end finishes, contemporary comfort and amenities that any employee would be happy to get out of bed for.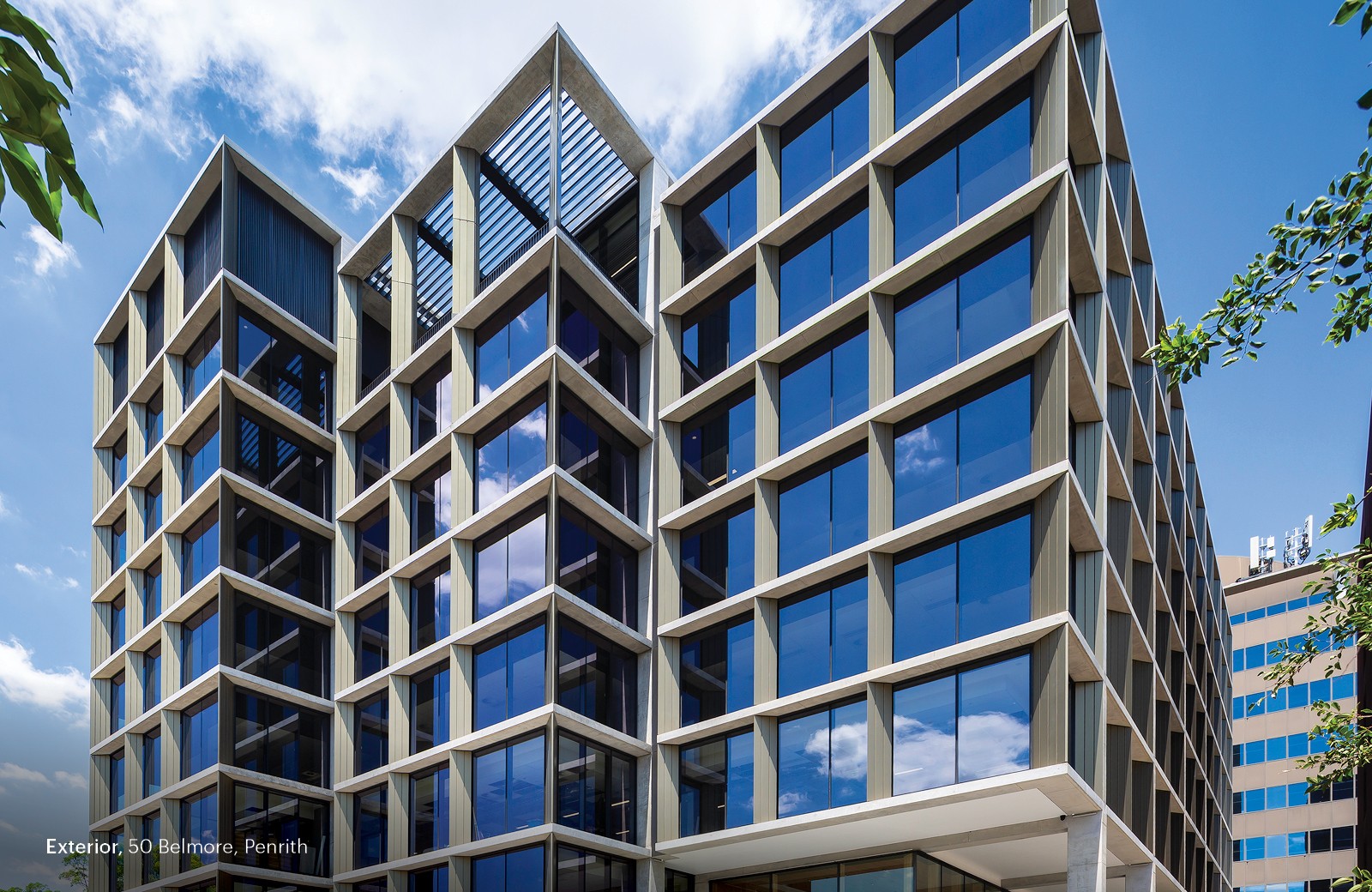 The office of the future
The evolution of the post-Covid office is about more than just work. With hybrid working now the norm, wellbeing a key metric, and workers expecting more from their workplace experience, the new generation office delivers multifaceted benefits from amenity to location to lifestyle.
"50 Belmore is going to set a new benchmark in the region – paving the way in terms of quality and how these spaces are used," says FDC Project Manager Matt Boukas. "With the delivery of this building, people no longer have to travel to Parramatta, Macquarie Park and the Sydney CBD to get to work. It's exciting to watch this new hub generate more jobs in the community."
According to Census data,[2] Penrith's population increased by 21,000 from 2016 to 2021. Social demographer Mark McCrindle says the future is changing, with younger generations looking for not only a place to work but a role in an exciting area offering affordability, mobility, lifestyle and jobs close to home.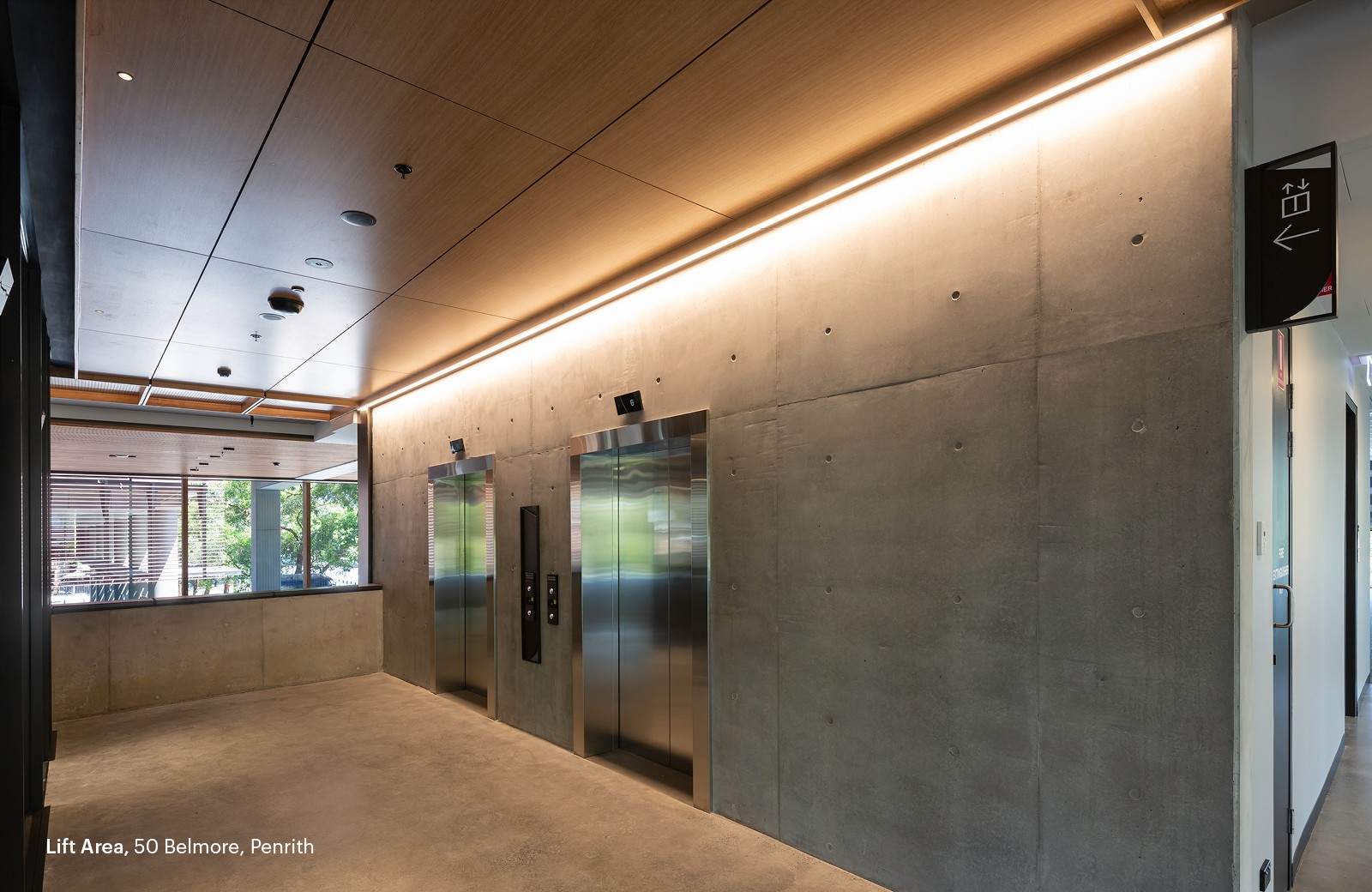 "The future will see CBDs become CLDs – instead of Central Business Districts they will become Central Lifestyle Districts, and that's why we are seeing more residential, more shopping, more entertainment and events coming into our CBDs," he said. "The vision I've seen for Penrith is an example of that – it's making it a lifestyle district and that I think is the future."
As for 50 Belmore, with its flexible spaces, high spec offices, and attractive amenity in the heart of Penrith? The future is already here. "50 Belmore is a unique development for Penrith, as it transforms into a vibrant epicentre. The team did an exceptional job, creating light, bright, flexible spaces that will adapt to changing ways of working, and that also enrich connection, collaboration and focus," says Sean Gibbeson, General Manager of NSW Construction, FDC.
"People are at the heart of our business, and to have transformed a building that will bring so much to the community is meaningful. We're proud to have delivered a project that will have such a positive impact on people and their communities, now and in the future."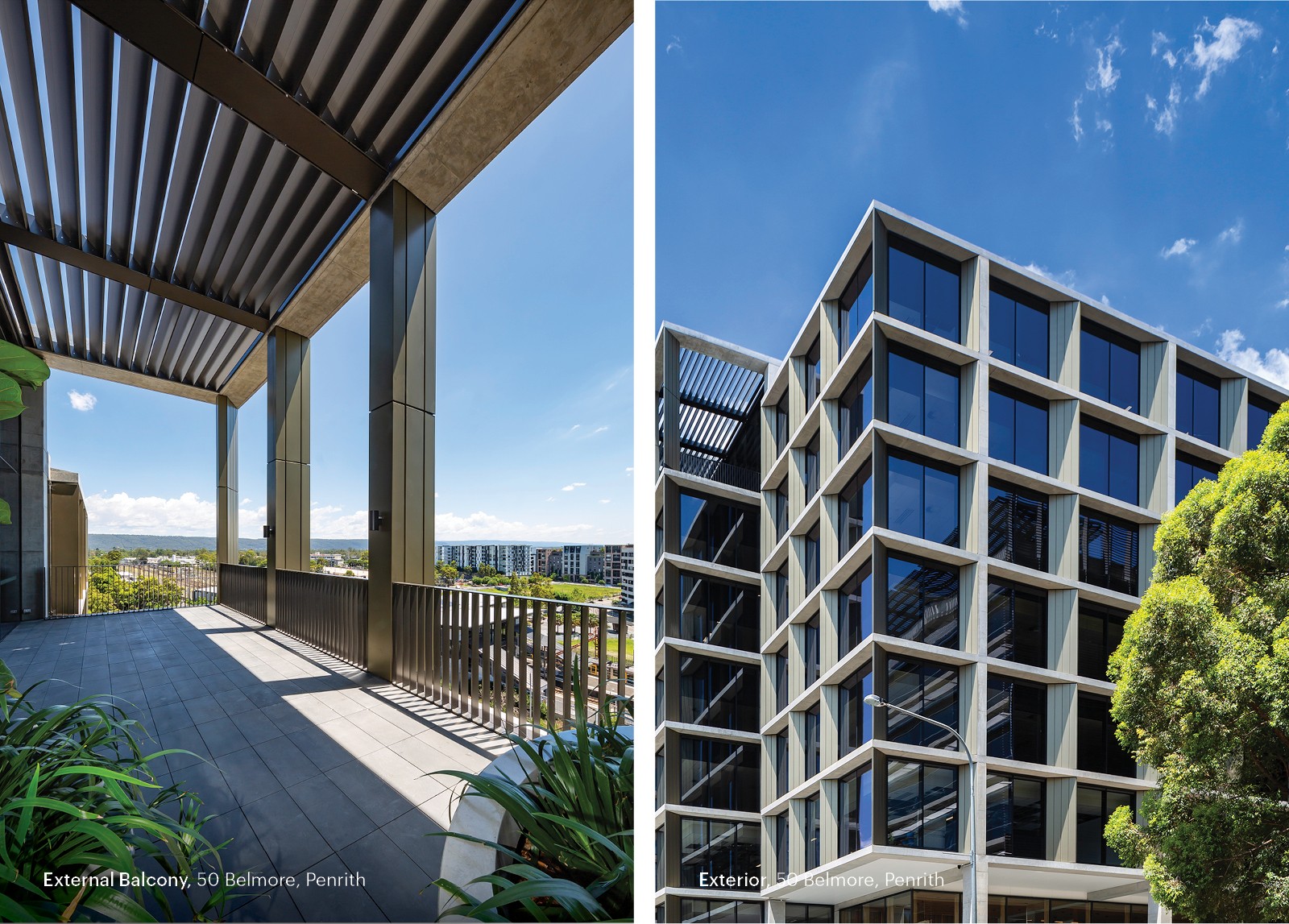 [1] https://hbr.org/2018/09/the-1-office-perk-natural-light
[2] https://www.penrithcity.nsw.gov.au/news/1334-excitement-and-opportunities-are-amplified-for-penrith-city
Photography: Anthony Fretwell