A unique page in history
The walls of these buildings hold stories dating back nearly two centuries.
The Parramatta Female Factory was Australia's first purpose-built convict facility for women. Any female convict with no husband or job who arrived in NSW between 1820 and 1830 was sent here. It served as a prison, workhouse, and hospital where they received food and shelter in exchange for labour. [1]
And in 1847, it became the Parramatta Lunatic Asylum. The facility was originally only for convicts but became a public asylum in 1849. [2]
Years before development began, archaeological assessment testing was conducted, revealing that the site was likely an Aboriginal campsite from around 10,000 years ago – deepening its historical and cultural significance.
To protect and respect any discoveries made during restoration and construction, both non-Aboriginal and Aboriginal archaeologists were present to monitor all excavation on site. All Aboriginal archaeological pieces found were moved with the permission of Traditional Custodians of the site. With their permission, each piece was placed in the care of the archaeologists to be recorded and analysed. All pieces will be returned to Traditional Custodians once the project is complete.
TKD Architects and the FDC team aimed to preserve the site's rich history while designing and constructing this project.
"We want everyone to come to the site and enjoy it for its new purpose, but also understand its previous use," says Megan Jones from TKD Architects.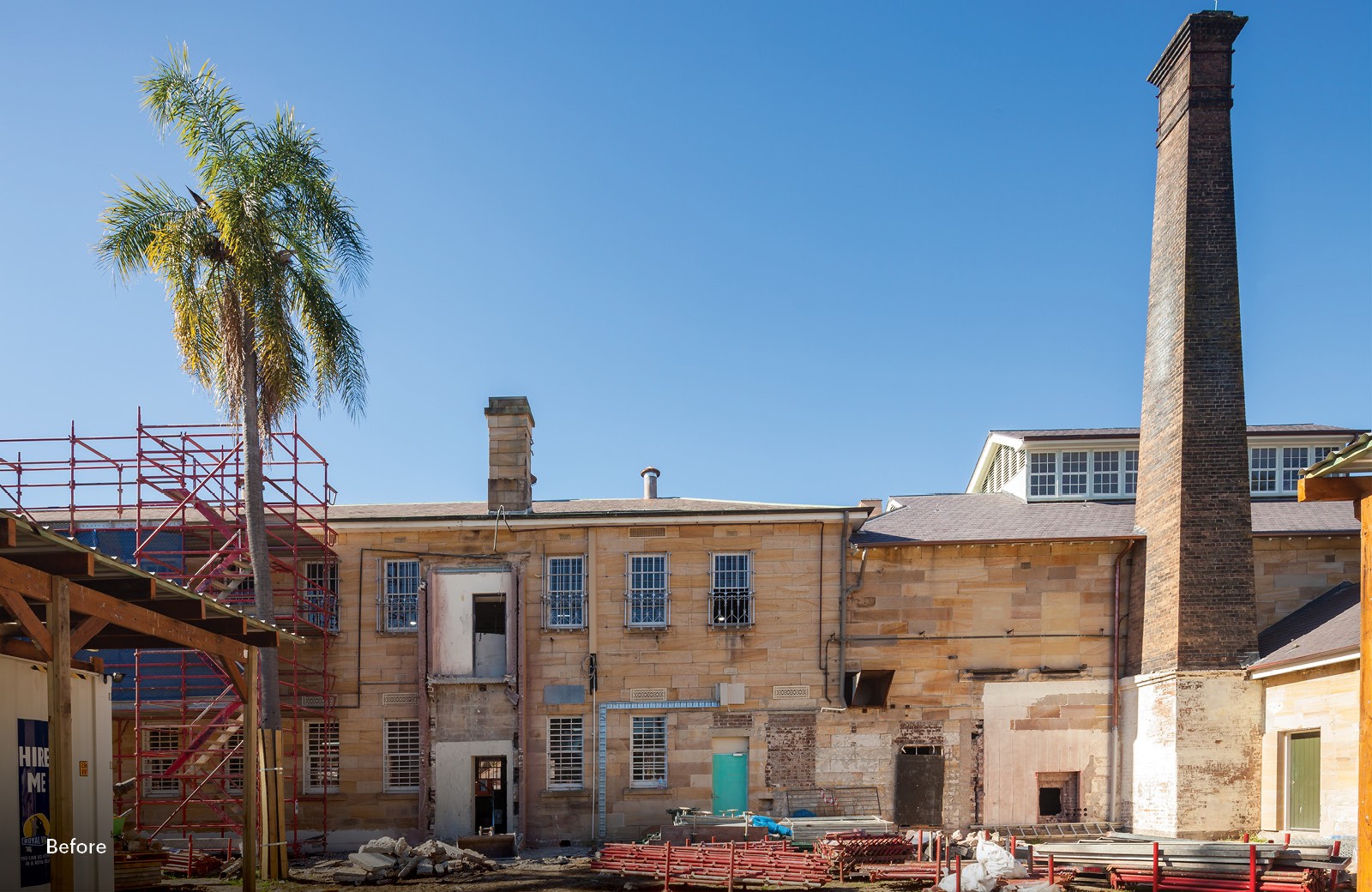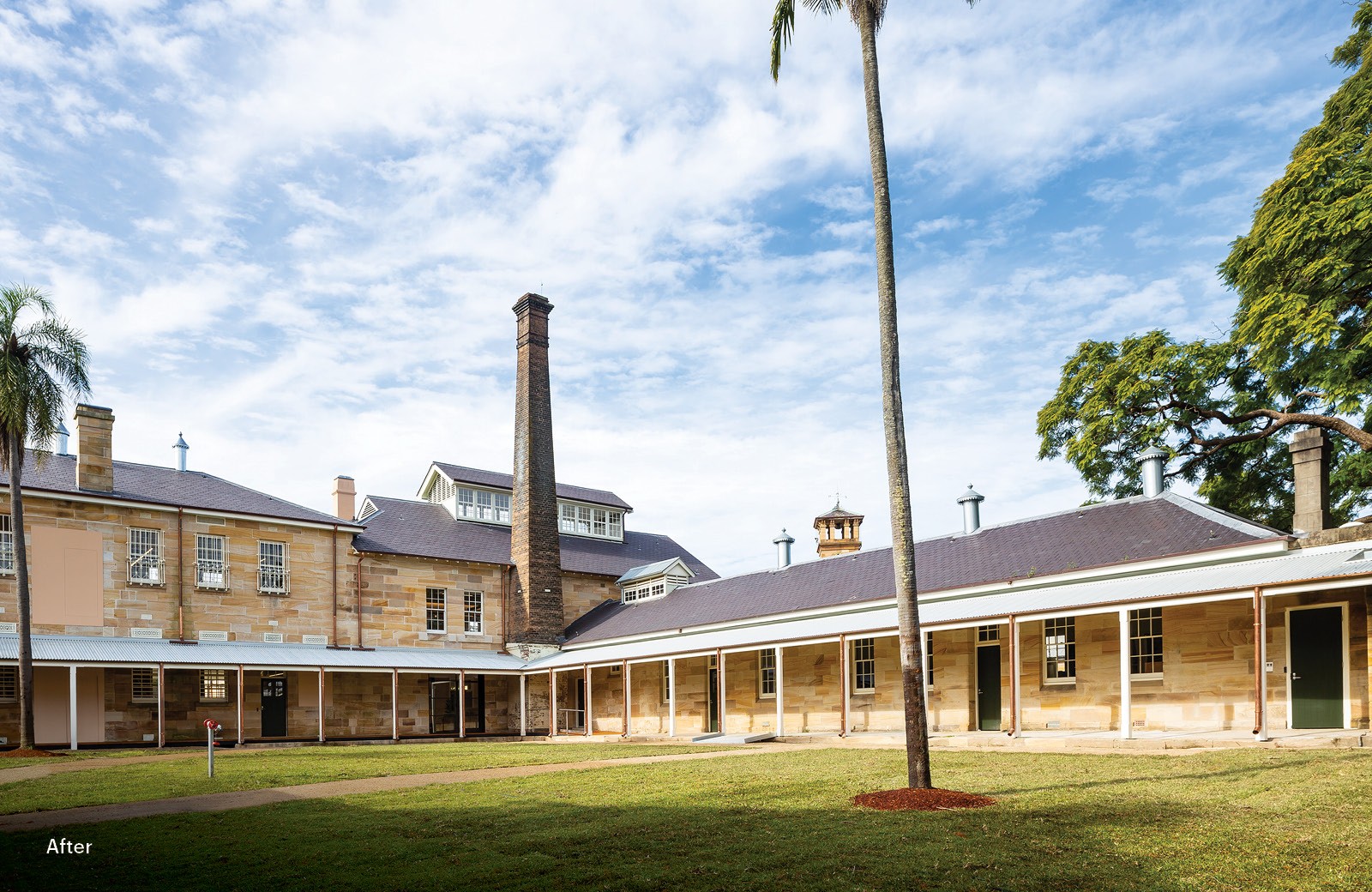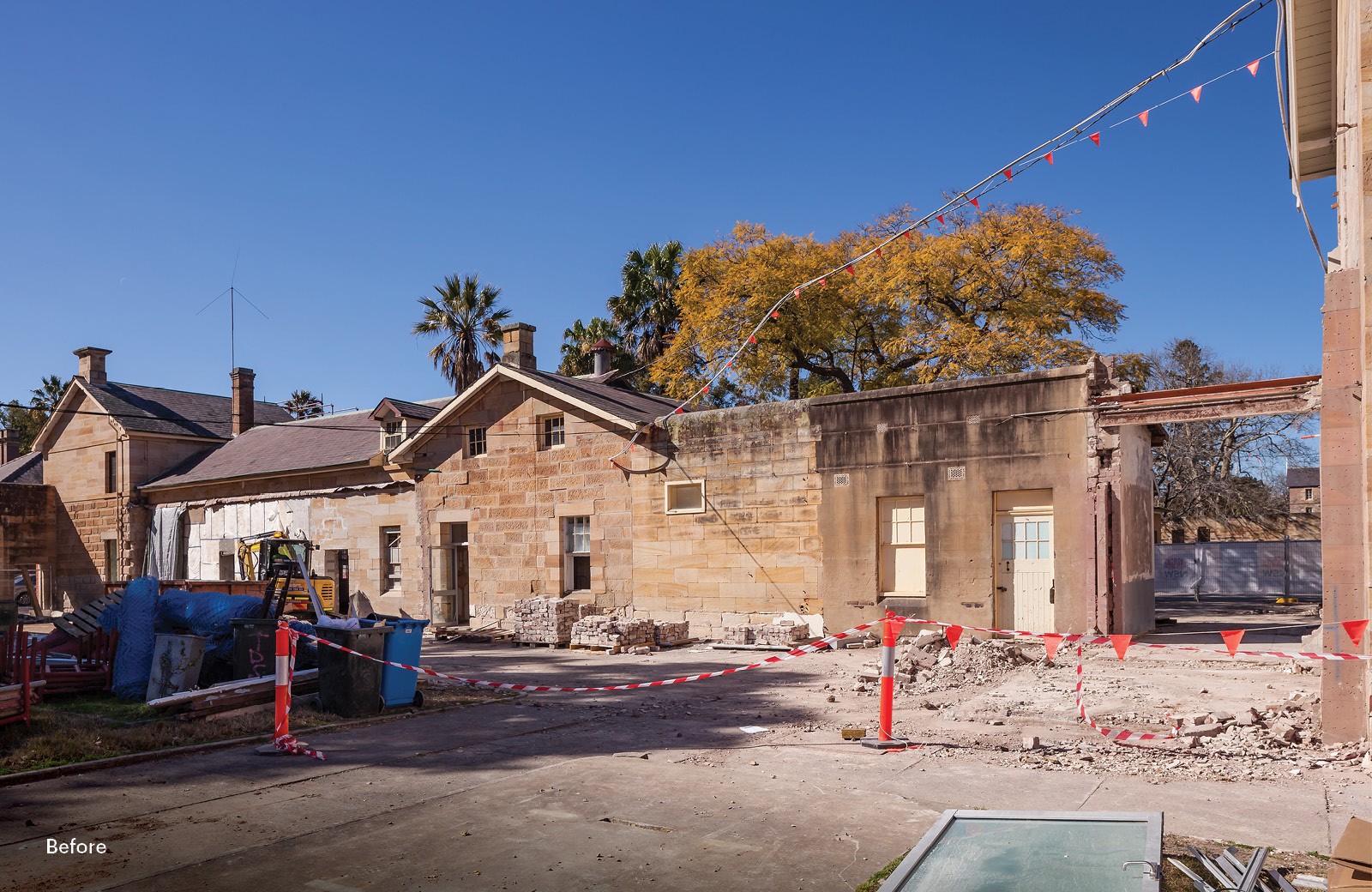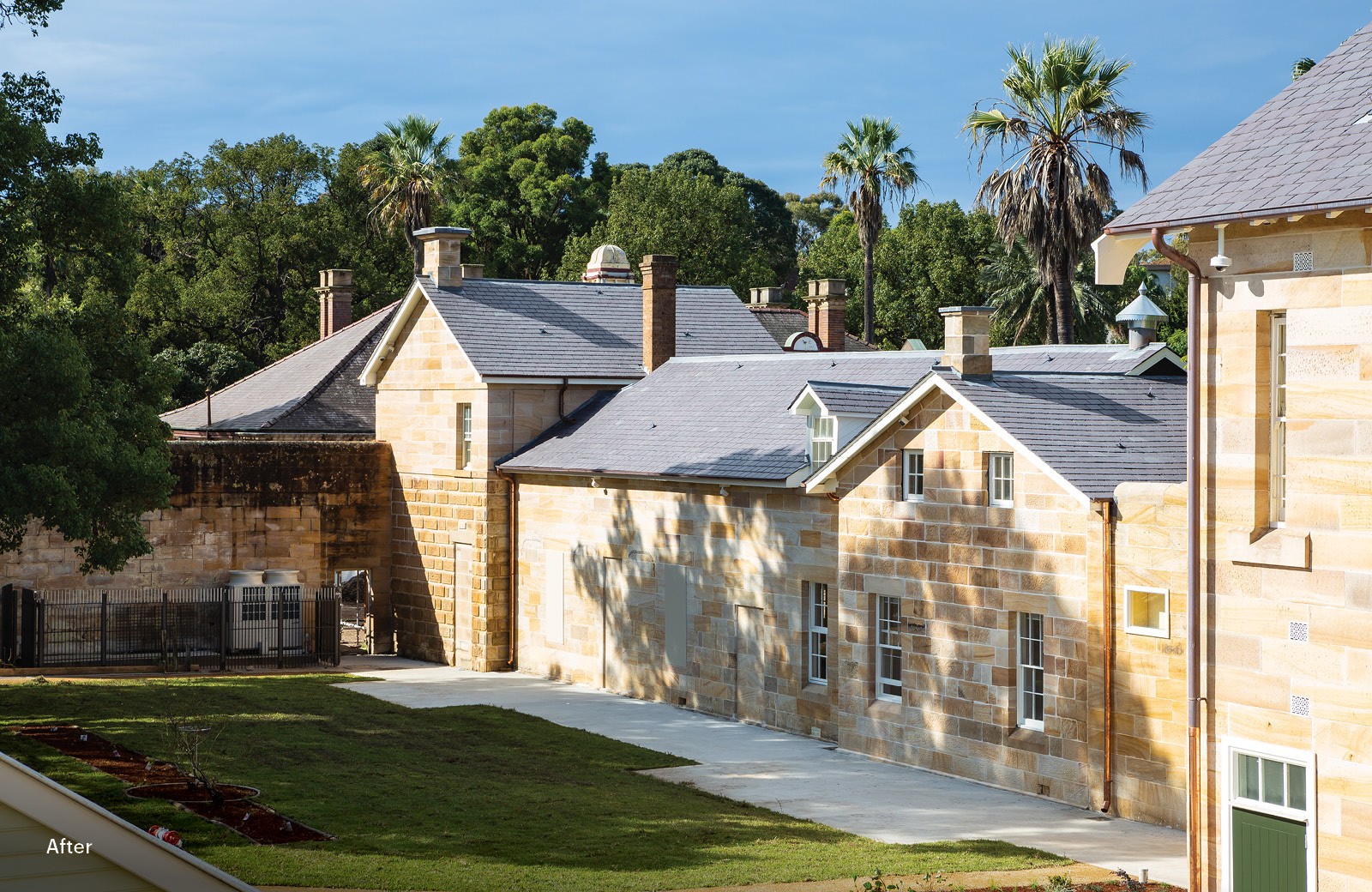 A stone by stone restoration
The project included five buildings in total. Restoring them was no small task, but niche trades, time-accurate materials and some creative solutions made it possible.
"Heritage work takes a lot of planning and needs passion and patience from everyone on the team. We have to think on our feet and come up with out of the box solutions," explains FDC site manager  Jake Dufferin. "You can't come in thinking you know everything – you'll fall flat on your face."
The architects created a design for each building that stayed true to its earliest form and retained as much original material as possible. To bring the walls back to their former glory, our team had to amend the extensions added in the early 20th century and address structural issues such as subsidence.
We carefully dismantled the walls retaining each piece of original sandstone. And stone by stone, we built the walls back up to their original state – with new foundations to support them for many years to come.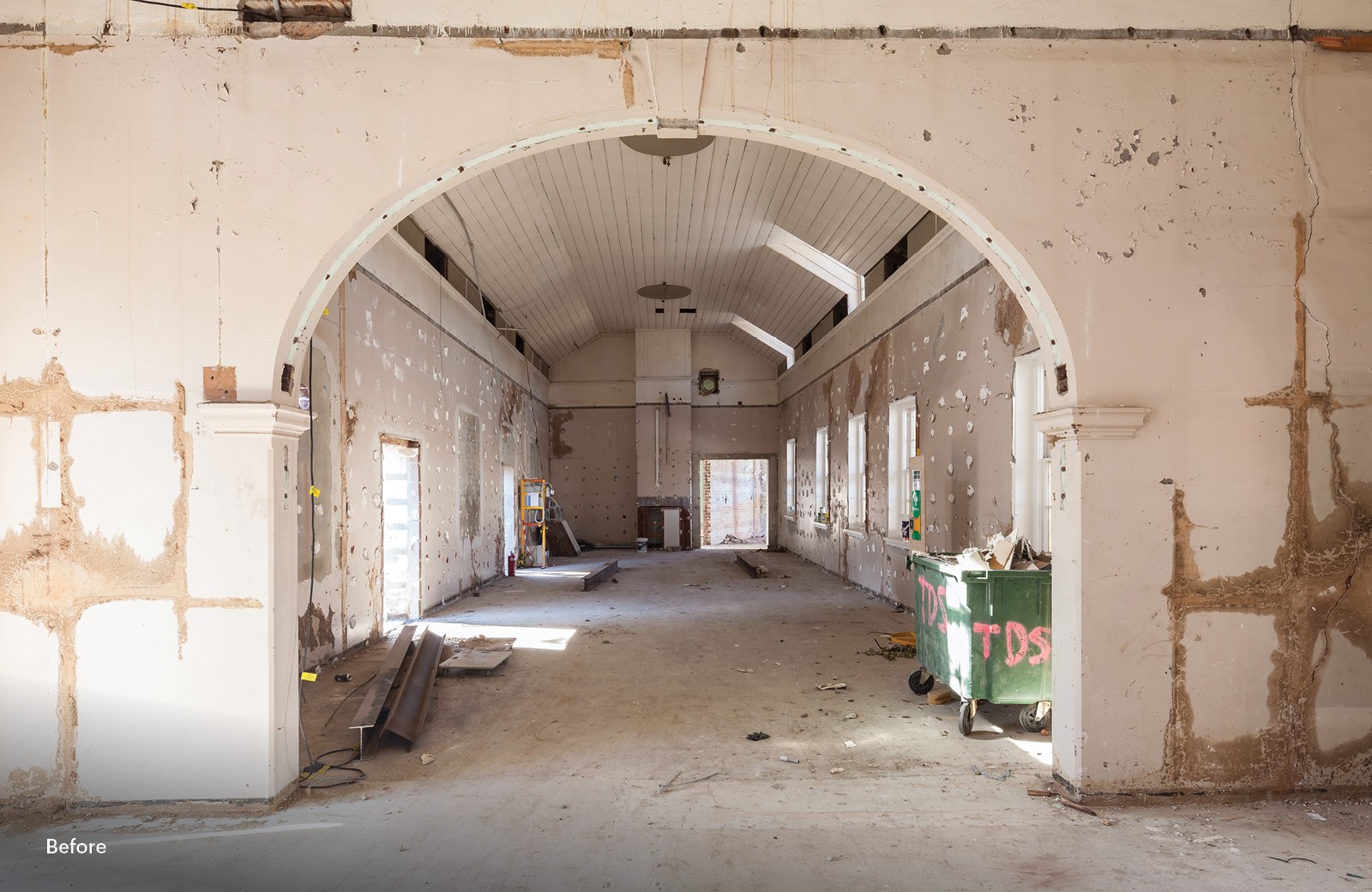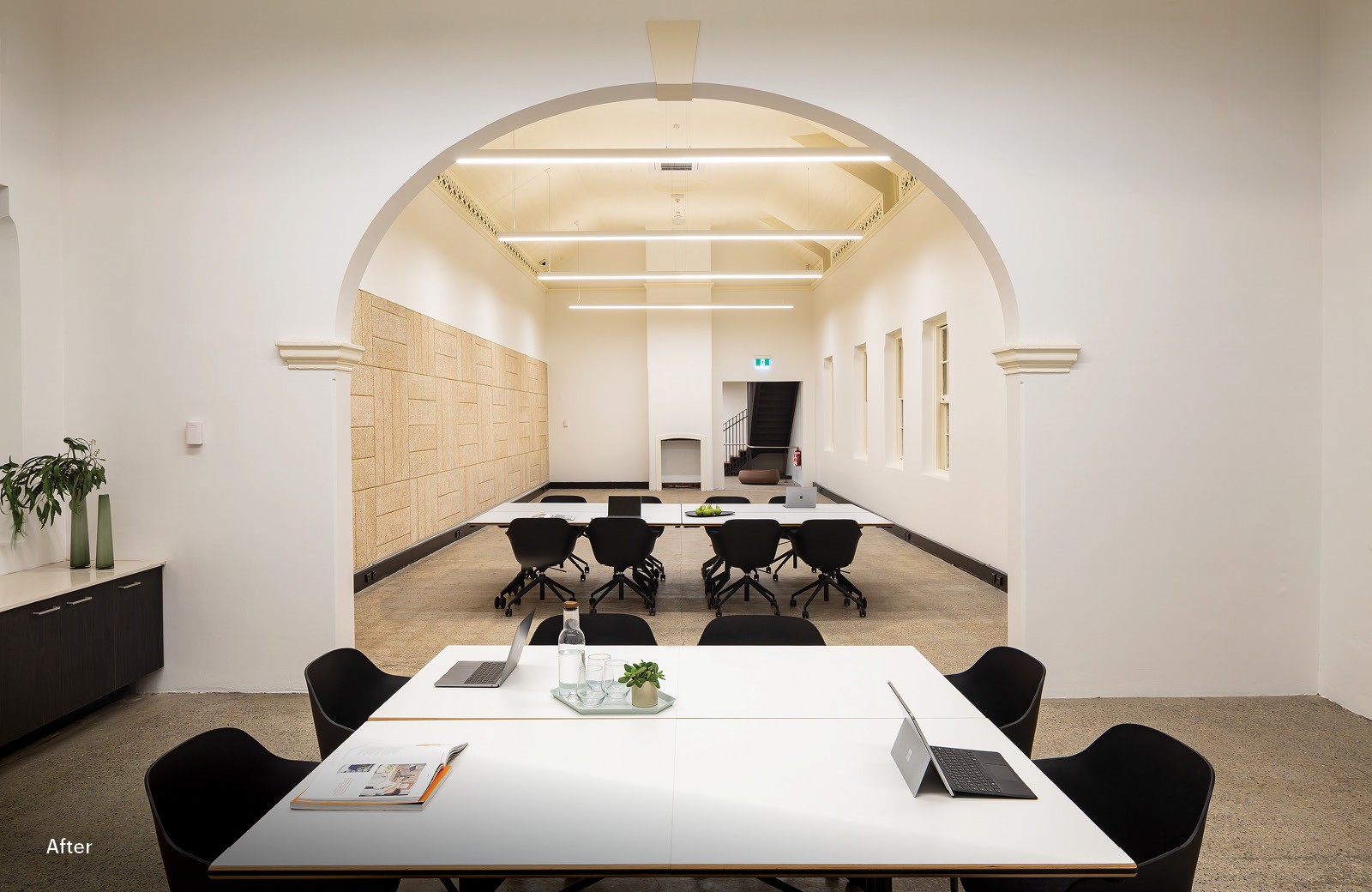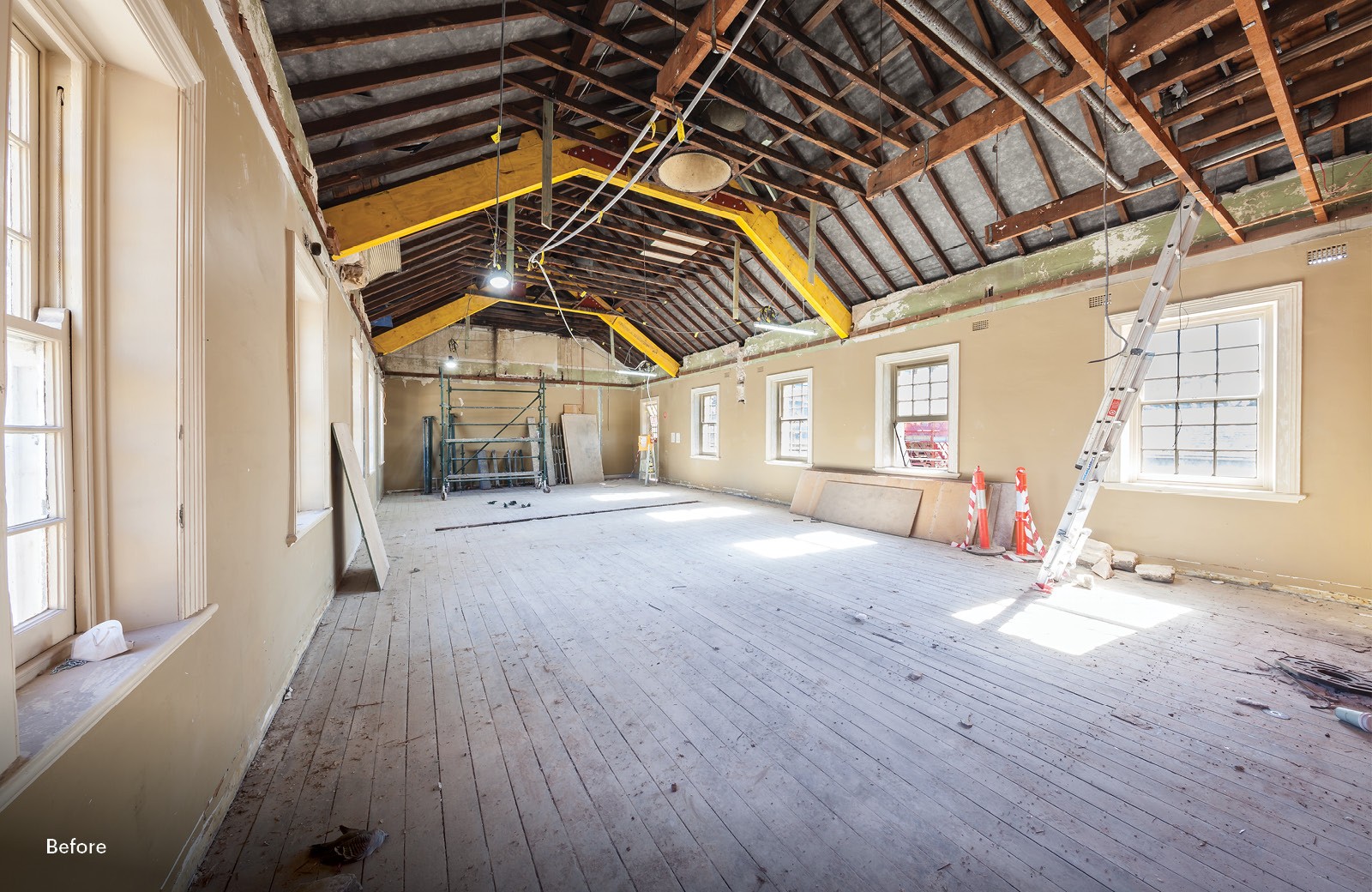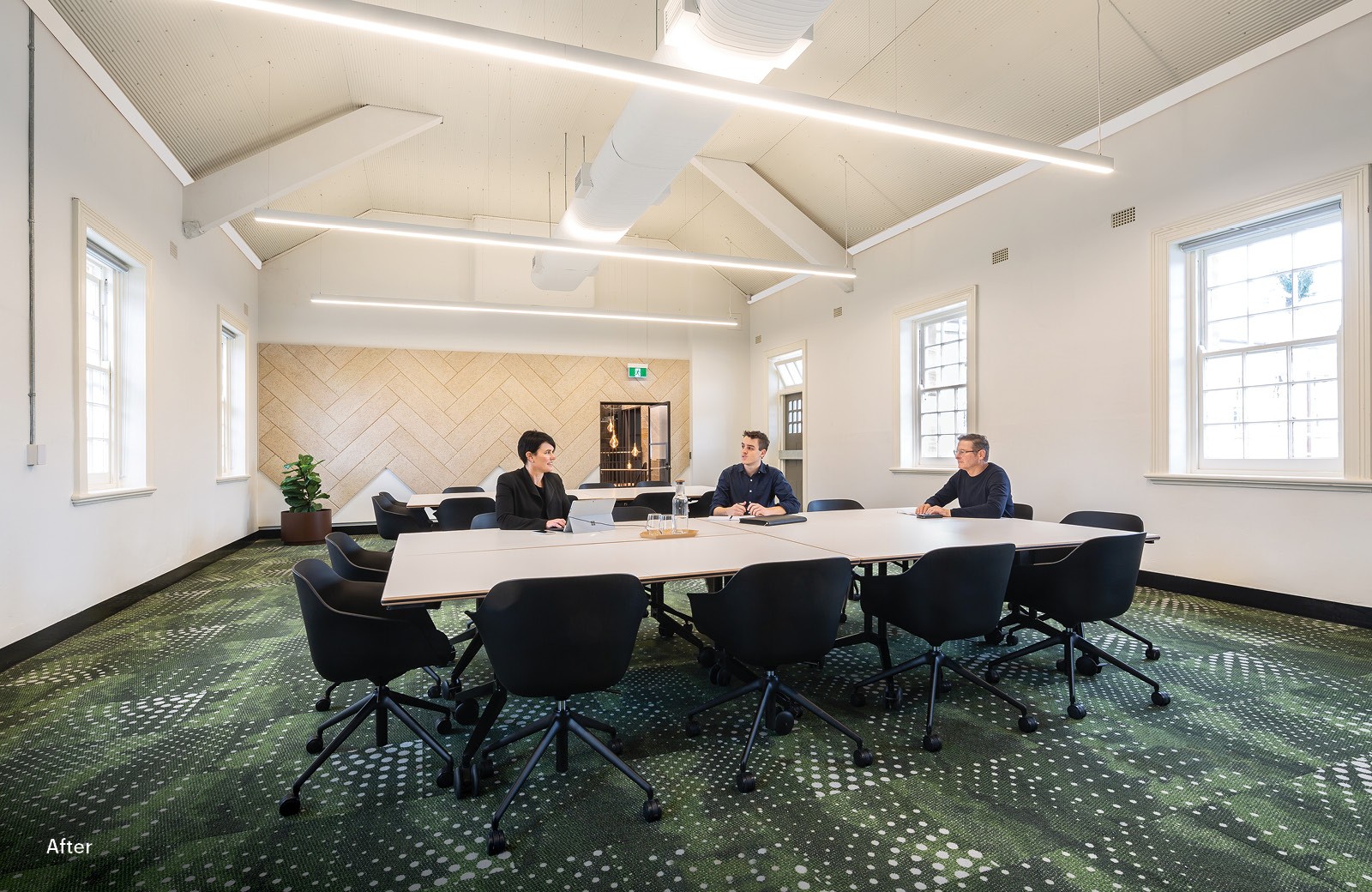 Bringing the past into the future
It was our responsibility to make sure the almost 200-year-old structures could meet today's technology standards and expectations.
Taking a considerate and detailed approach, the team reconsolidated and remediated the structures to ensure their integrity. We also upgraded all services – from stormwater and sewer upgrades to mechanical, fire and power systems. We were guided by meticulous attention to detail, expert archaeological advice, and the Heritage Council.
The result is five stunning 19th-century sandstone buildings showcasing the carefully reconstructed stonework capped with Welsh slate and refined with copper gutters, lead work and flashing. Inside, innovators can enjoy all the 21st-century tech they need in open, high-ceilinged spaces, bathed in natural light.
"I just love the transformation this place has gone through. And the fact that these are beautiful contemporary spaces within historic buildings," says Megan.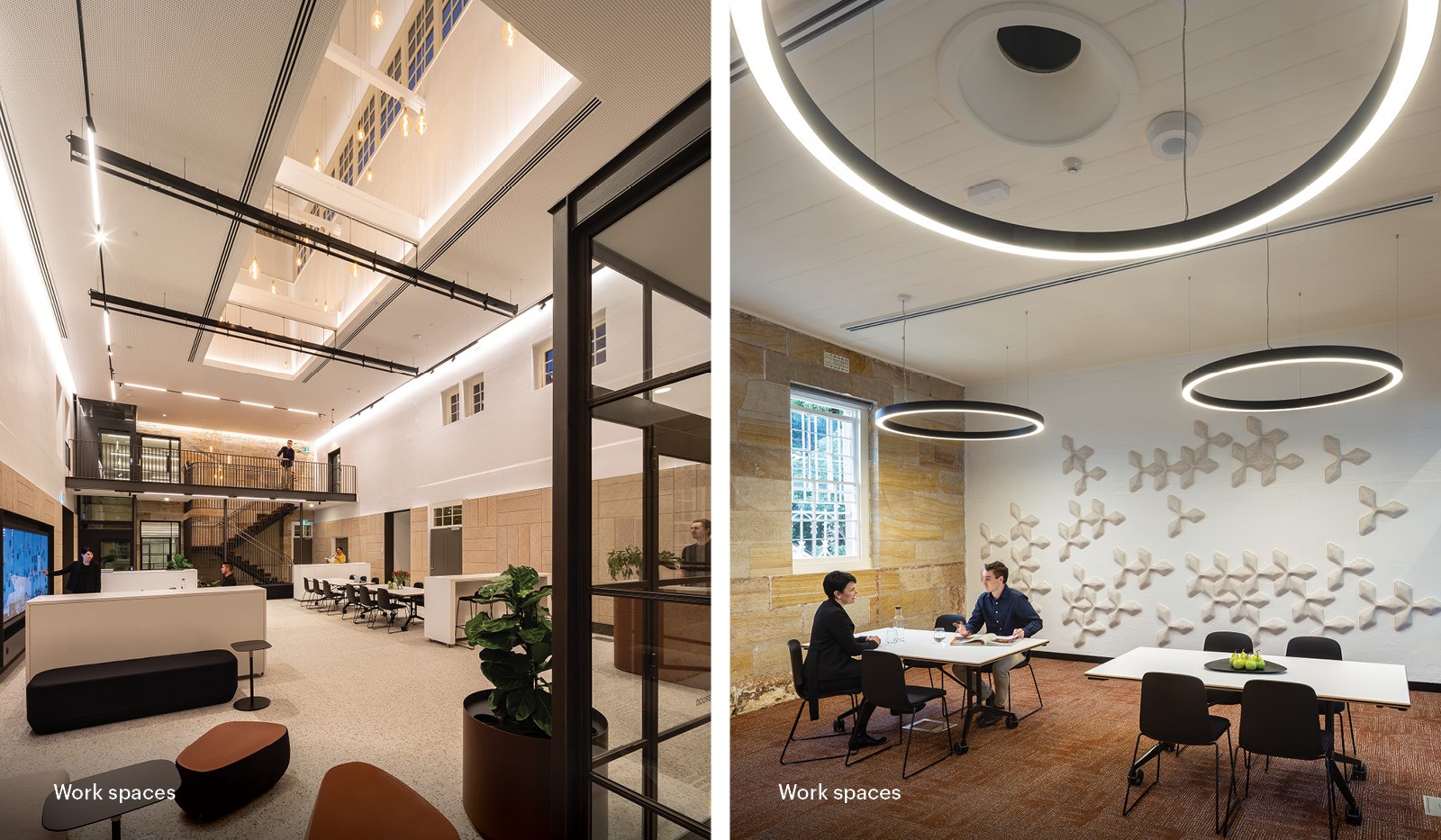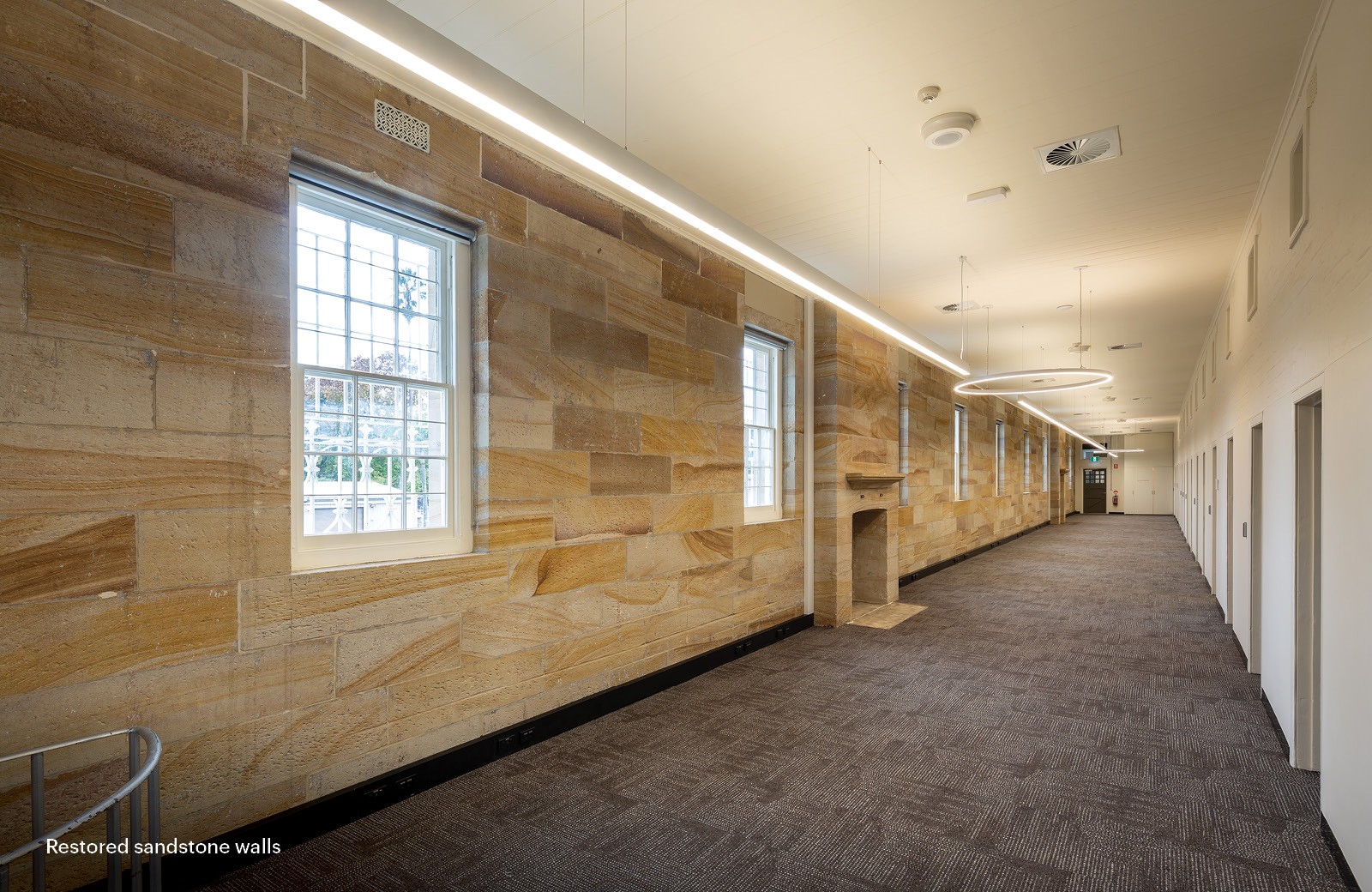 Energised for the future, empowered by the past
Among its lush gardens, this new hub for innovation will inspire inhabitants through stories from past, present and future. Jake and Megan hope whoever finds themselves in the space will love it as much as they do.
"I've become a little protective of this place. It's incredibly special. I hope people give it the passion and respect it deserves," says Jake.
FDC was honoured to work on such a culturally significant site that means so much to so many. We hope all the new innovators in WSSH feel the same as they forge the ideas of tomorrow in the spaces of yesterday.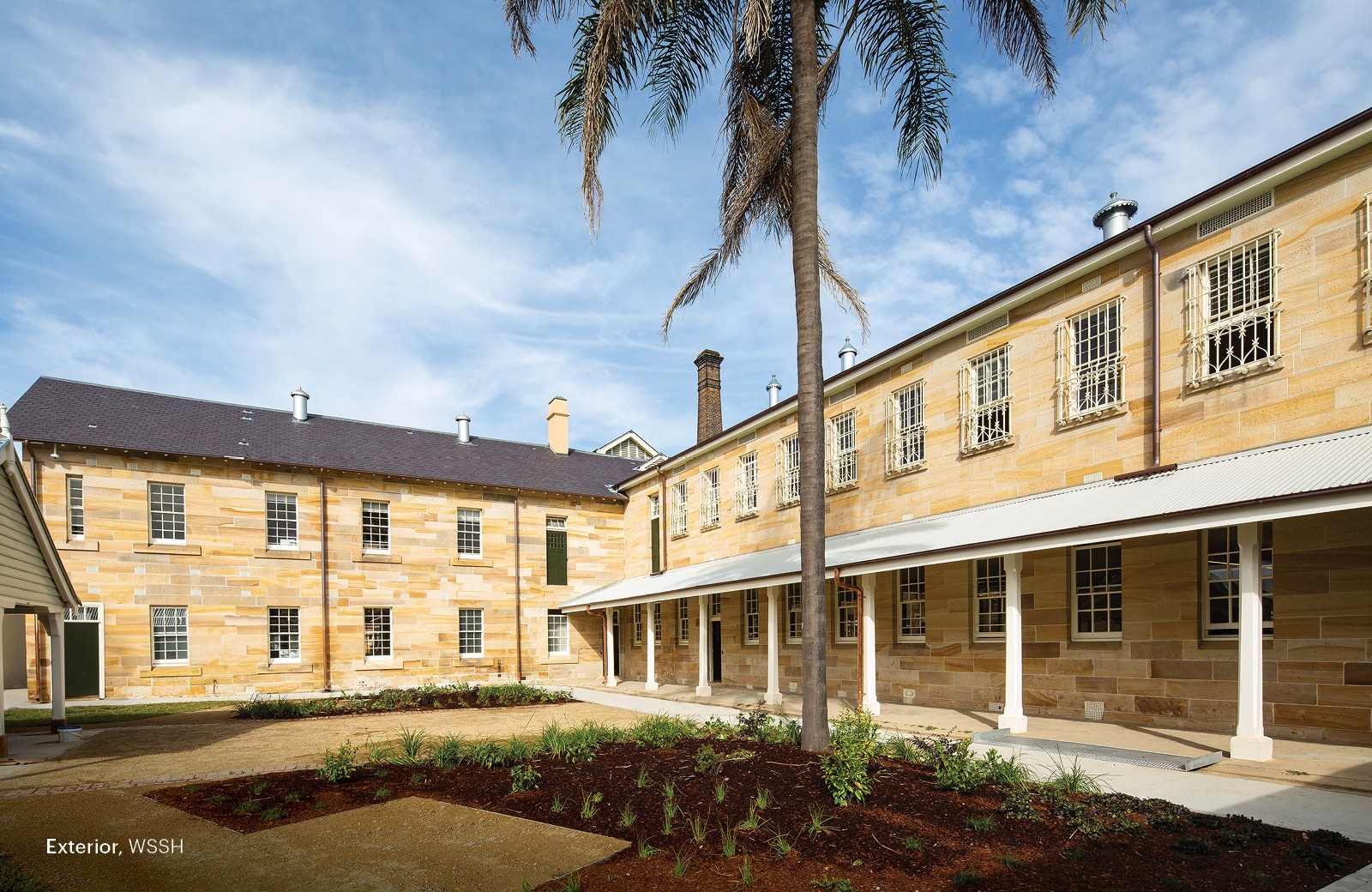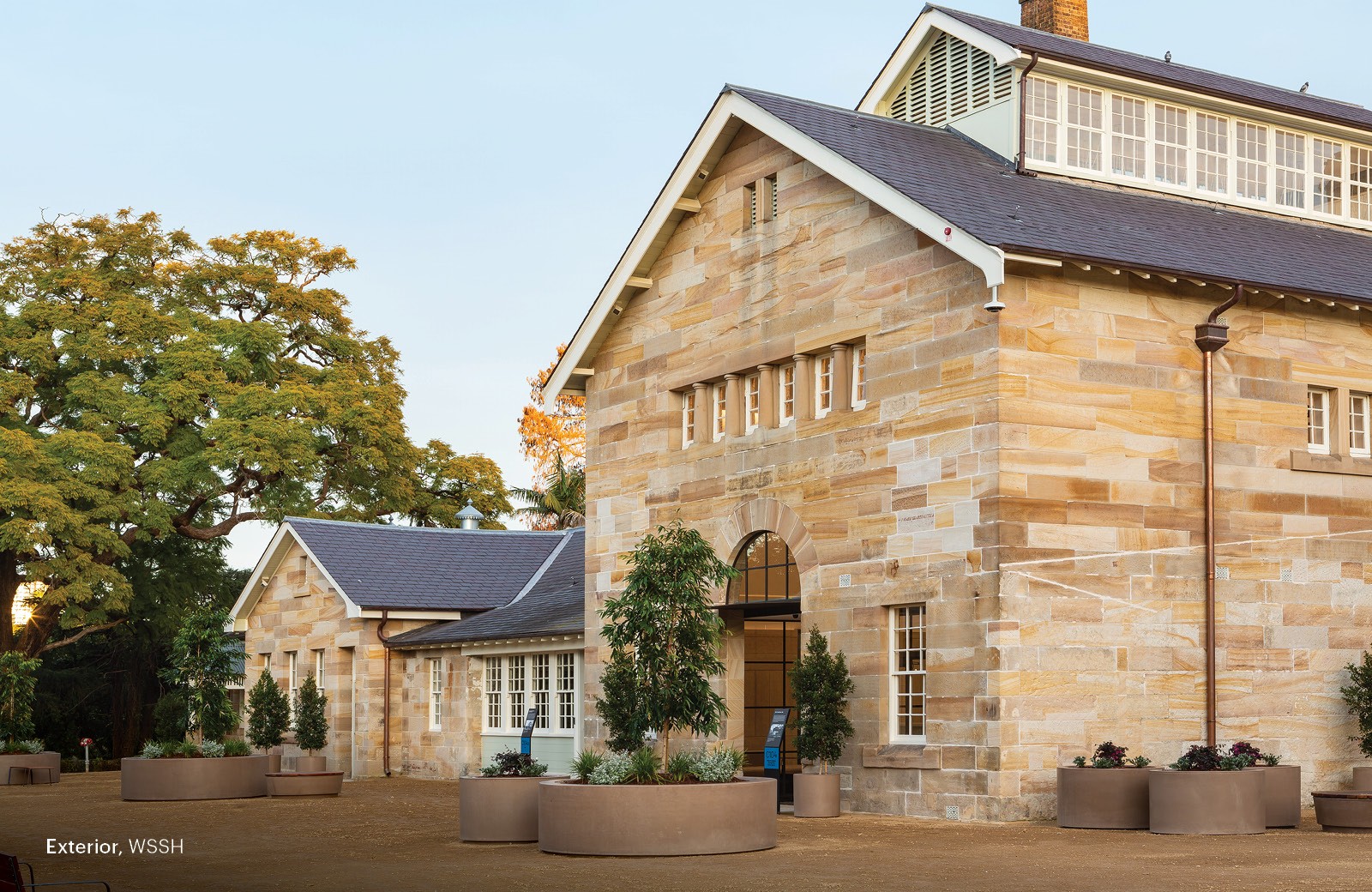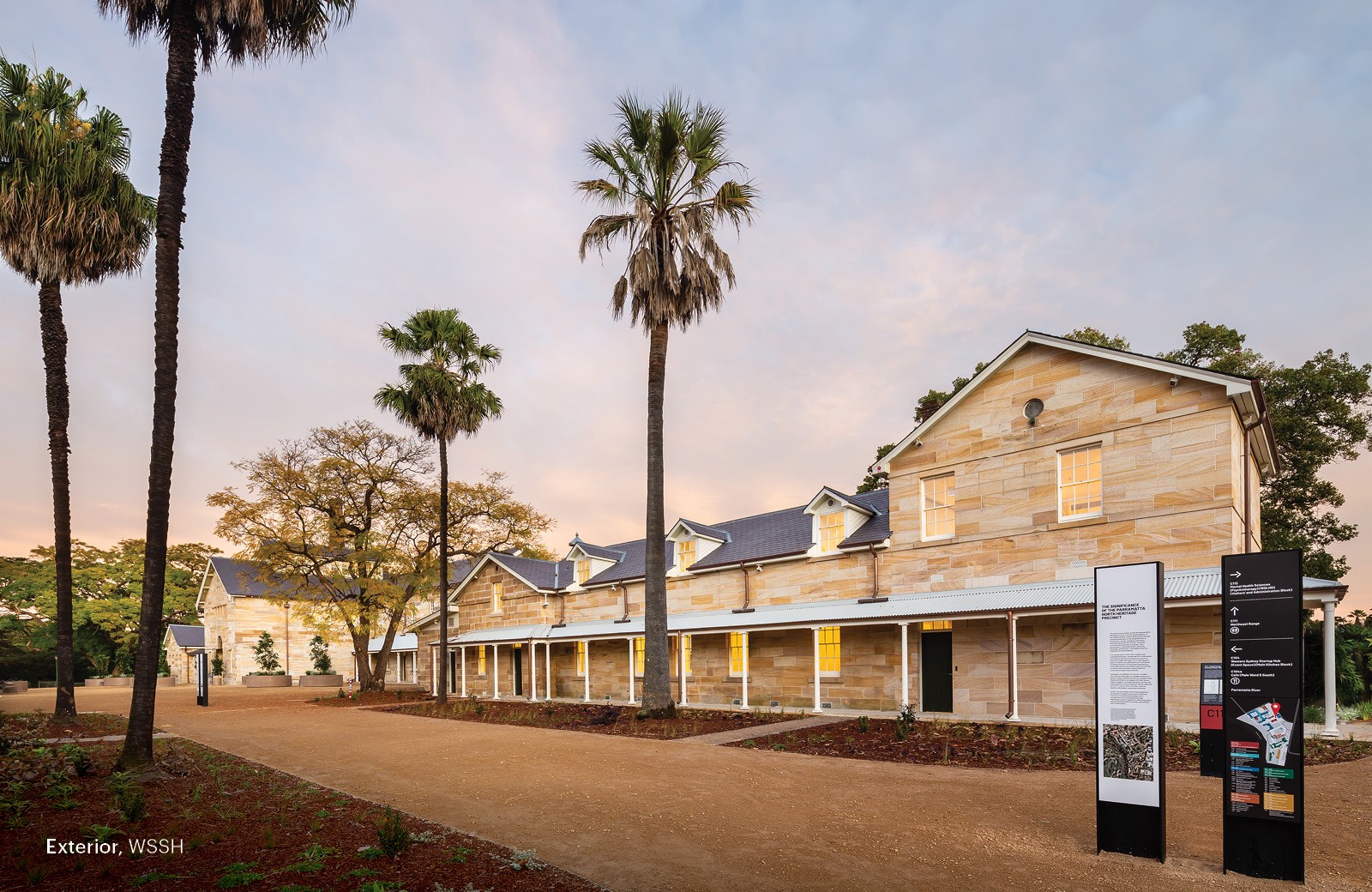 Photography: Anthony Fretwell
[1] – https://atparramatta.com/discover/history-and-heritage/historical-places/parramatta-female-factory
[2] – https://www.parragirls.org.au/parramatta-lunatic-asylum