At the beginning of April, fifty cyclists rode a 485km loop over three days, through Armidale, Tamworth and Bingara. Their burning calf muscles and torched calories resulted in them raising a staggering $534,000. This year was the first the ride was brought in-house by FDC and renamed Ride to Give, with Westpac the major sponsor of the event for 2023.
The money raised this year will be distributed to charities that support cancer research and youth outcomes, as well as a variety of grass-roots causes assisting regional communities. These include Backtrack Youth Works, which offers long term support to vulnerable young people in Armidale, with programs that improve situations for the region's youth, through education, work experience opportunities and setting foundations for a positive life.
Backtrack Youth Works Executive Manager Marcus Watson who joined the peloton said, "I got to see the camaraderie and generosity of the riders firsthand and watched as they connected and donated to several local communities along the way. It was really inspiring in terms of leadership culture – and the organisation of the ride was exceptional. The money raised for Backtrack will make a huge difference, ensuring more young people are supported through our programs, with a particular focus on establishing and growing our accommodation capacity on the new Backtrack farm. Thanks to FDC and each and every rider and support person who made the ride such a success."
Another beneficiary, The Tie Dye Project, contributes to critical clinical research into sarcoma cancer. Co-founded by Giants Netball and Australian Diamonds player Amy Parmenter after she and her sister Daisy lost their beloved mum to Mesothelioma in 2013, it's a cause FDC has long been a champion of, as a Platinum Sponsor of Giants Netball. The project's tie dye merchandise helps fund life-changing cancer research for the Cooper Rice-Brading Foundation, dedicated to sarcoma research, support and awareness.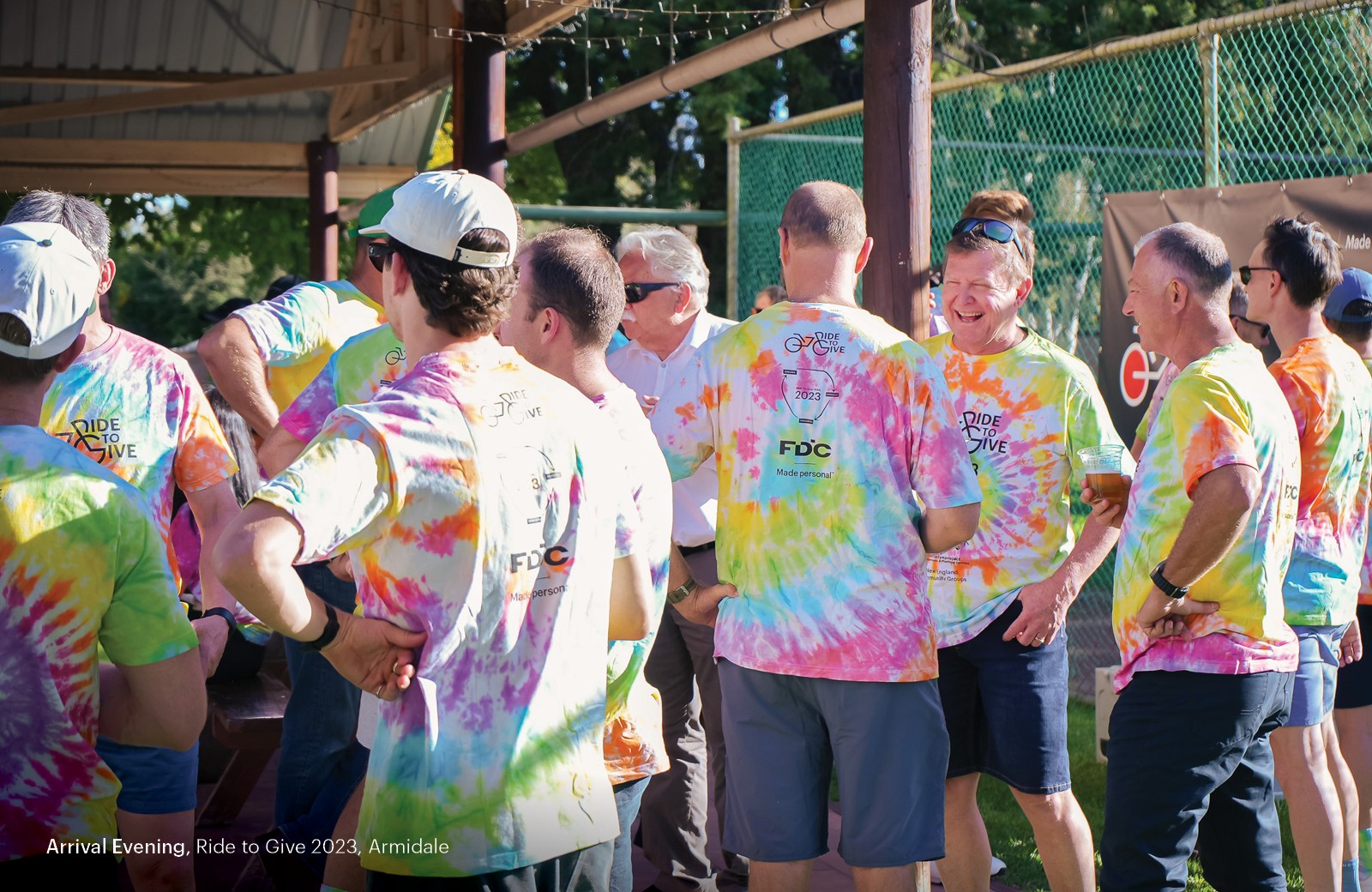 On day one, the ride began in leafy Armidale, cycling through towns including Uralla, Walcha and Bendemeer, before arriving at the country music capital of Australia, Tamworth. From there, the intrepid team took their wheels north to Bingara, passing through Manilla and Barraba, enroute back to Armidale. On the way, they stopped at various areas of interest throughout New England including schools, community groups and Indigenous centres, to deliver much needed support, totalling over $10,000.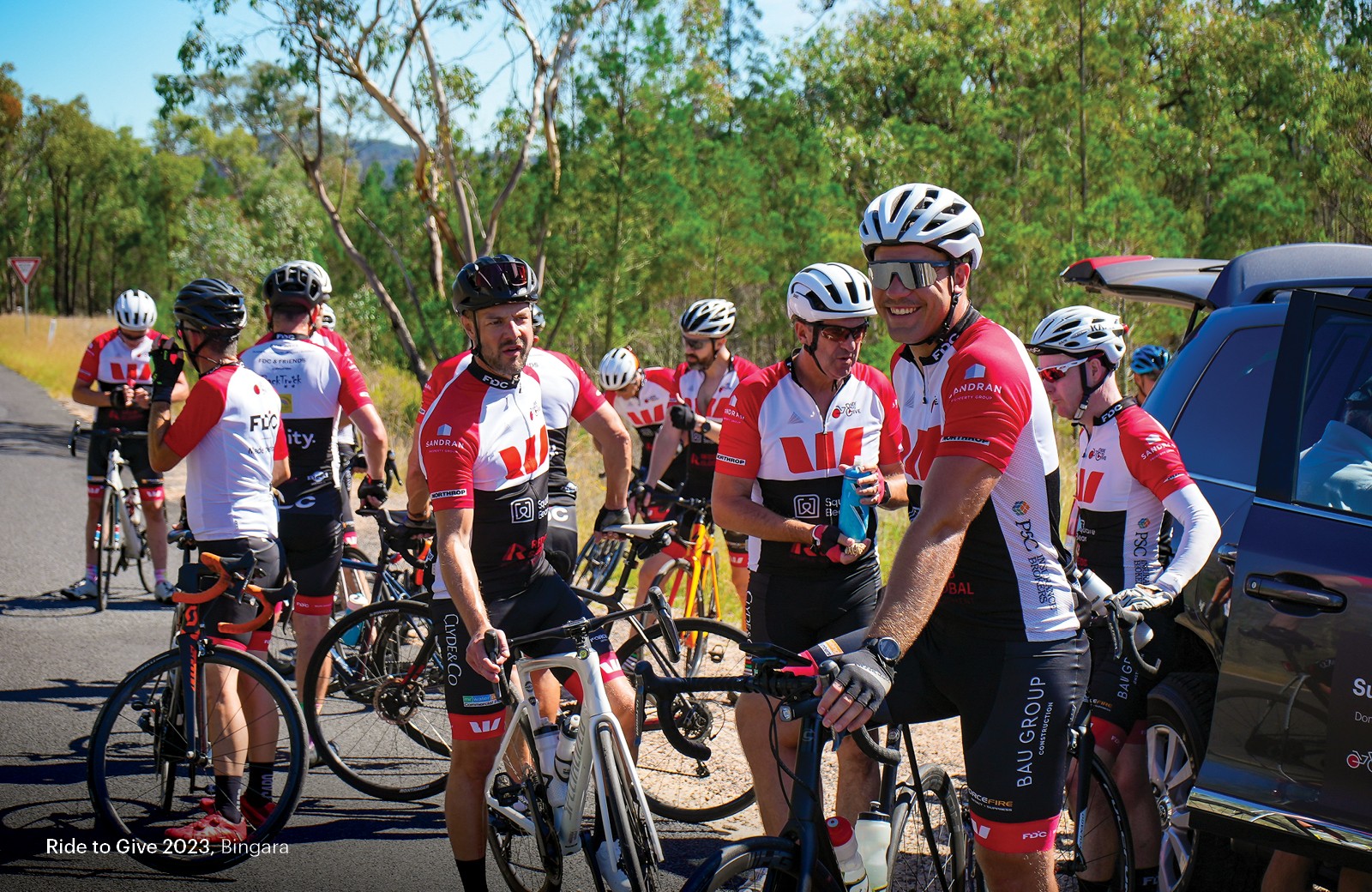 "At FDC, we are committed to giving back to the community and working hard to build a better future. It's great to see so many people get behind such incredible causes," said FDC Managing Director, Ben Cottle. "It wouldn't be possible without our tireless team of cyclists and volunteers. The team at FDC are honoured to support BackTrack Youth Works, The Tie Dye Foundation as well as some valuable community groups and organisations through this year's Ride to Give. We're grateful to all who took part, donated, and contributed to making this initiative such a resounding success."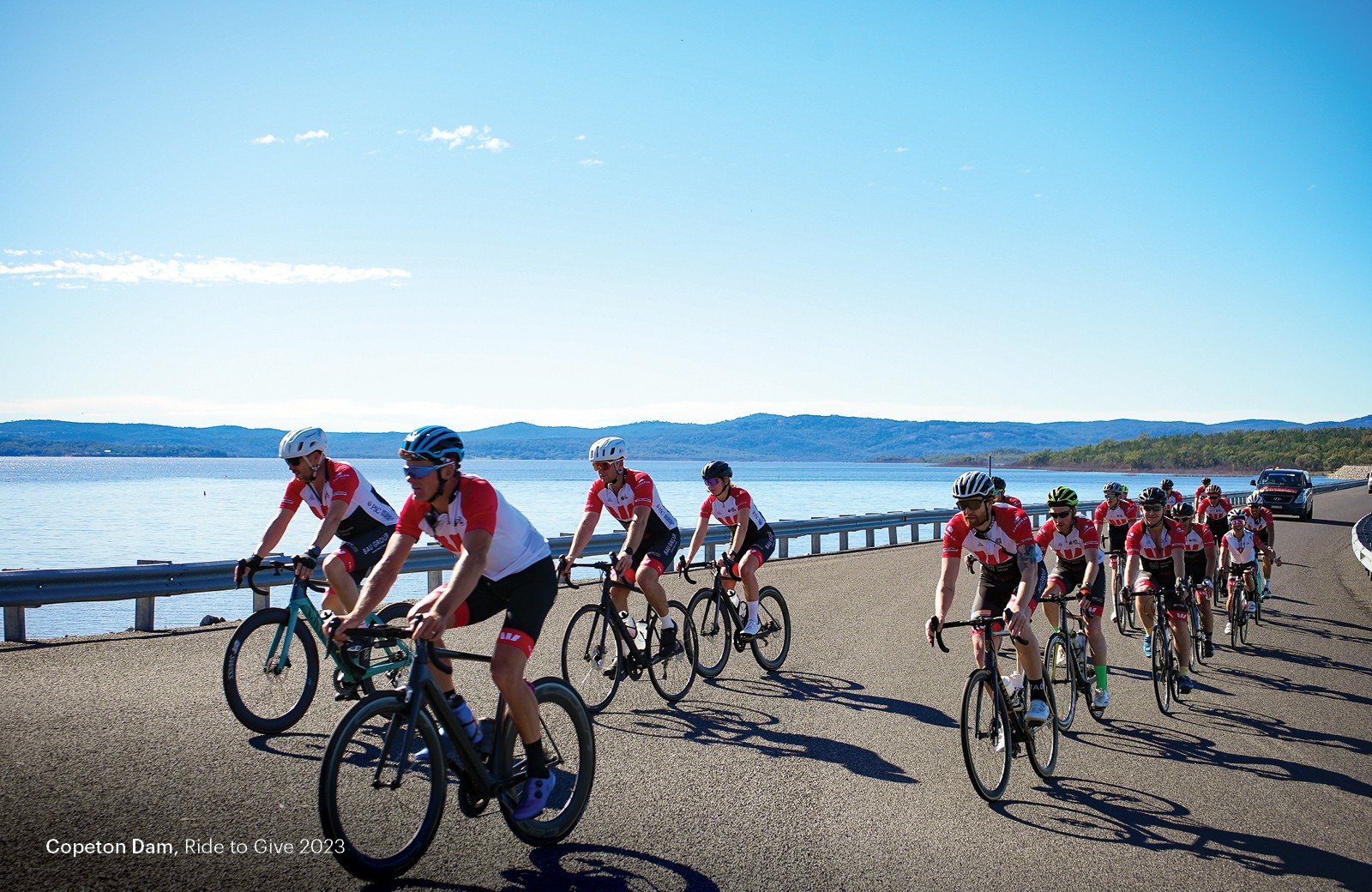 Since FDC first started their annual Giving Program, Foundations for Life, over $10 million dollars has been raised for charitable causes encompassing everything from disease research and mental health, to youth support and university scholarships. It's the embodiment of FDC's mission to always give back; for a better future, for a legacy to be proud of, and to honour the people we work with and live amongst, every single day.
Photography & Videography: Declan Harding