If Sam seems driven, it's because she is. She started playing netball at the age of seven (but it was for fun, not about talent, she says). She juggled netball with ballet – which may seem like two opposite ends of the spectrum, but she credits her love of dancing for training her good posture, helping her to stand tall, when towering above her classmates made her feel self-conscious. Netball, too, was a place where she felt she belonged – where being tall was celebrated.
Traversing the pathway
When Sam was 12, she trialed and was accepted into the Newcastle Rec Program, which is when her potential on the court really began to shine. "I wasn't a naturally talented athlete but I had a really strong work ethic," she says. "I wanted to be better. I was able to take on feedback and implement it. I was passionate about being in a team environment and the joys of success when working together. That determination and those qualities can take you further than talent alone."
Once Sam started progressing through the netball pathway, she started setting goals and creating a vision of what she could achieve. She made her first state team when she was 15. With her family home in Newcastle, that meant driving two hours to Sydney and back, five days a week – a task her dedicated parents did without question. "The support my parents have given my career has been absolutely incredible," Sam says.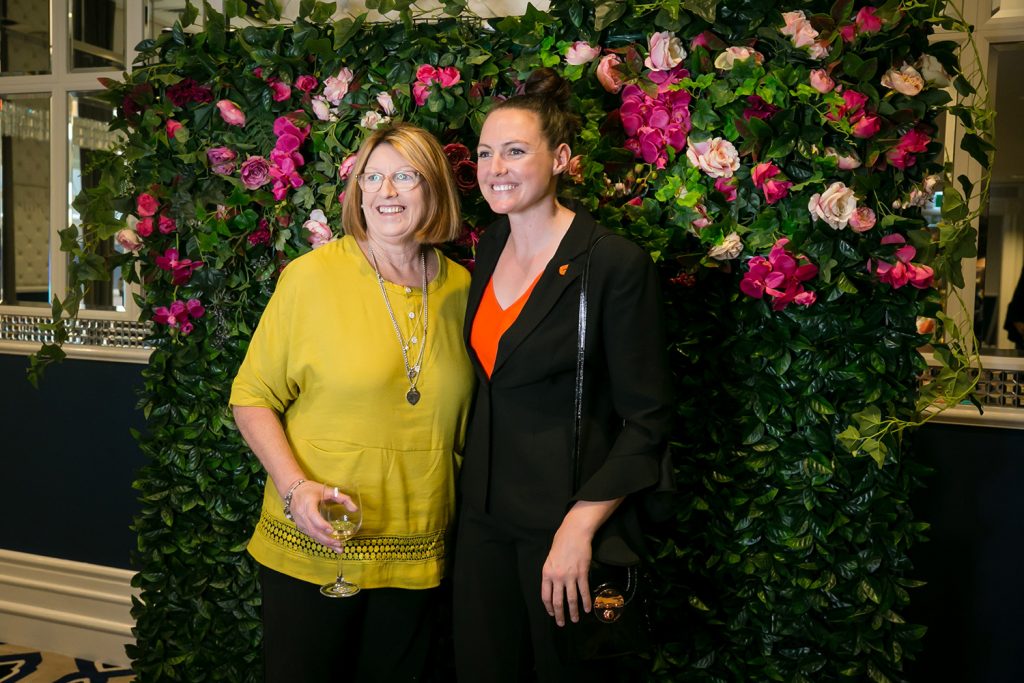 Becoming a role model
Fast forward a few years and Sam's determination has seen her star rise. She spent four years in Adelaide with the Adelaide Thunderbirds where she won a Premiership in her rookie season. (A lot of sporting athletes don't even get to the grand finals. So, to achieve in my first year as a professional what some players spend 10 years trying to do was pretty awesome, she says). Adelaide was key in providing the sort of opportunities and guidance that made Sam want to give back. When she finally returned to her home state to join GIANTS Netball (as one of the team's most formidable defenders), she was determined to make a difference to the next generation of female athletes.
"When I came home, I asked who the next up-and-coming netballer was in our area and no one could give me an answer. I had so much knowledge and passion to give and knew I could be a positive role model, but no one could tell me any names they were excited about," she says. Sam decided to seek them out.
Her business, Aspire Netball, helps young netballers reach their own sporting goals, empowering them physically and mentally. Programs include preparing young athletes for state and regional selection as well as teaching injury prevention, mental resilience, general wellbeing and on-court skills. "We're in our third year now, have four programs and it just keeps growing. I'm loving the impact that the program is having on these girls. These are our future leaders, in a really crucial time of their lives, so to be able to support them is incredible."
A challenging year
It says a lot about Sam that she's so focused on the success of others, when 2020 brought the sort of personal challenges no one could have foreseen. When the pandemic struck and lockdowns kicked in, she suddenly found herself facing uncertainty. "We got called into meeting and it was pretty serious. First, we weren't training any longer and it moved pretty quickly to conversations about pay, which dropped by 30%. Everything was put on hold. We didn't know what our season would look like. Would we even have a season?
"We were fortunate that the Queensland Government supported us playing our season in Queensland. We spent nine weeks in a hub there" she says. "I'm feeling a lot more positive now but it was a roller coaster. It challenged everybody's character. At times like that, you learn a lot about not only yourself, but your life and direction. It teaches you that you have to be able to stand up when pressure is applied to you. And that's not just in netball, that's life, too."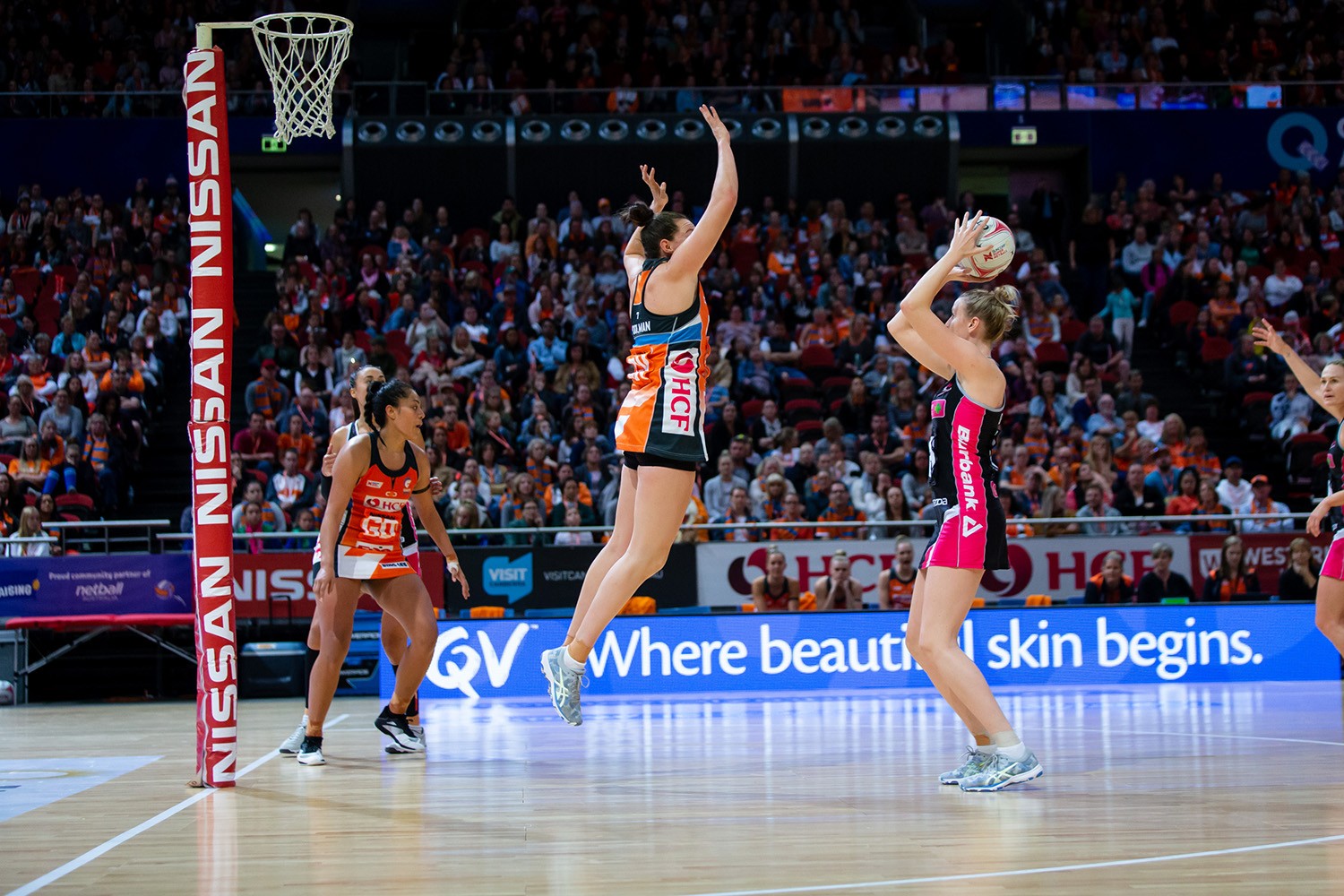 Looking forward
As for Sam's future – well, if the challenge of a global pandemic taught her anything, it was to live in the present. "About a year and a half ago, the question of what I'd do after netball kept on coming up. People would say, "You know this sport doesn't last forever. You have to start thinking about what you want to do." It's really hard when you're in a sport and you have to give it your everything, but you're having to think about setting yourself up for afterwards," she says.
"At the moment, I'm really enjoying playing. I love the game. I'm improving every year, the passion's still there and I'm still being challenged. So, I'm not going to change my mindset, I'm going to give all of my energy to sport while I'm in it. I'm very good at driving forward and working very hard to open doors that I don't even know are there yet. But I'm not so great at realising how far I've come and celebrating those elements."
Ask the next generation of netballers what they think, and chances are they'll agree: not only has Sam come far, but she's going far. In her typically generous way, it's never just about her career or her success, but in celebrating the potential of others. In conceiving Aspire she's created not only a supportive community for young female athletes that will deliver the GIANTS of the future – but a legacy that will have a positive impact for many years to come.
FDC are proud to be the platinum sponsor of GIANTS Netball for the fourth consecutive year. "Supporting women achieve in their area of specialty has been and will always be key to our culture". Ben Cottle, Managing Director, FDC.