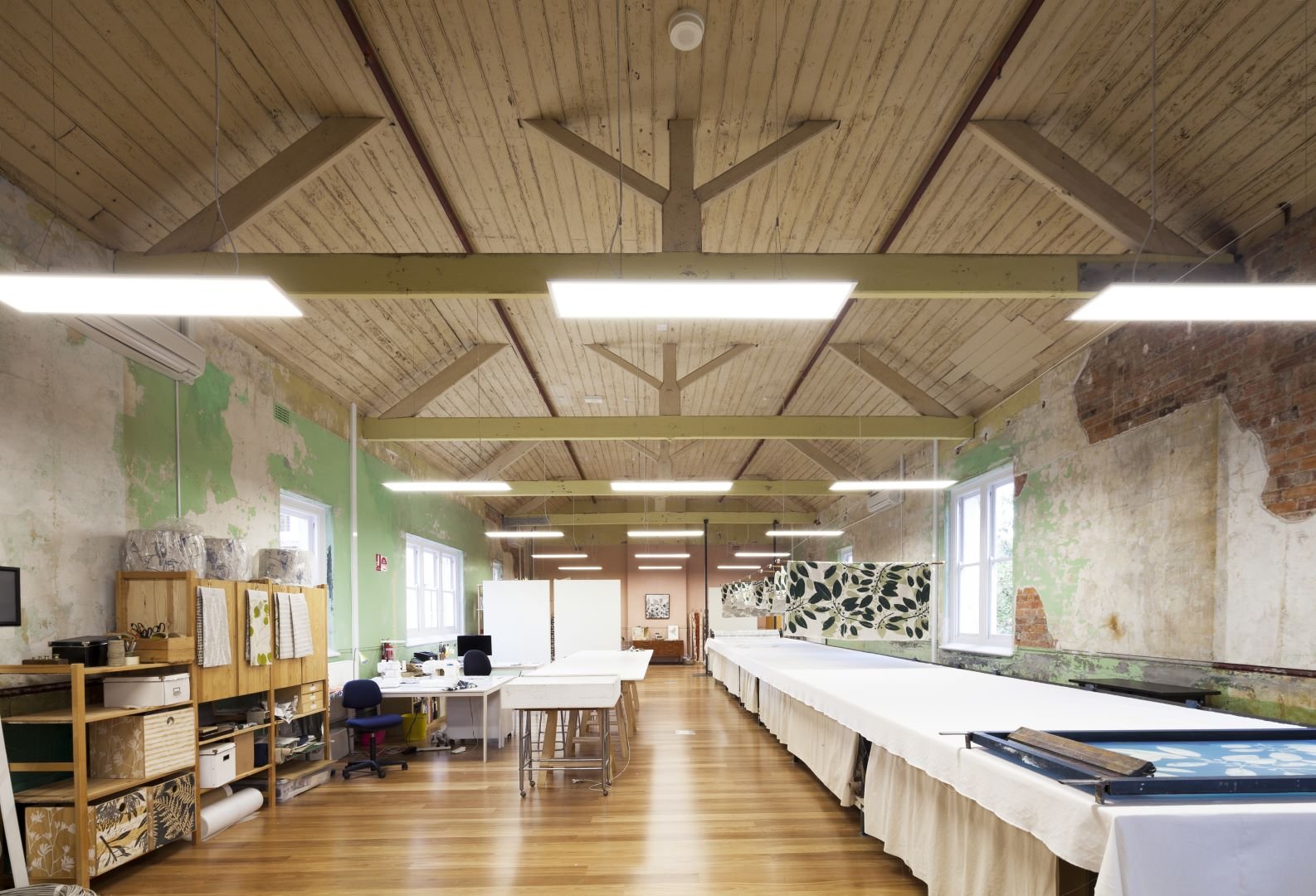 FDC (VIC) have completed the refurbishment of Abbotsford Convent – Sacred Heart Building, 1-16 St Heliers Street, Abbotsford.
Just four kilometres from Melbourne's CBD and spread over 6.5 hectares, the Abbotsford Convent – with its 11 historic buildings and gardens – is Australia's largest multi-arts precinct.
A sky bridge, two lift shafts and new steel stairs were integrated into the refurbishment of the 1870s Sacred Heart building. The heritage-protected building fabric was mandated to be maintained and protected throughout the project. Project challenges included the discovery of significant quantities of hazardous material throughout the project that had to be abated without compromising the fragile existing finishes.
The Sacred Heart building was dilapidated and had been out of bounds to the community for more than 20 years (and some parts of the building for over 40 years). Its conversion saw it transformed into contemporary commercial offices with retail and designer studio facilities.
The Convent receives no Government funding so the project was financed using 10 years of fundraising, a generous donation from the Dara Foundation, financial support from FDC and a matched grant from the Federal Government.
FDC delivered this project in conjunction with Hendry Building Surveyors, Robin Hodgson Conservator, Kerstin Thompson Architects, ACOR Kersulting Engineers, Umow Lai, Heritage Victoria and Abbotsford Convent Foundation.
Photography: Yvonne Qumi