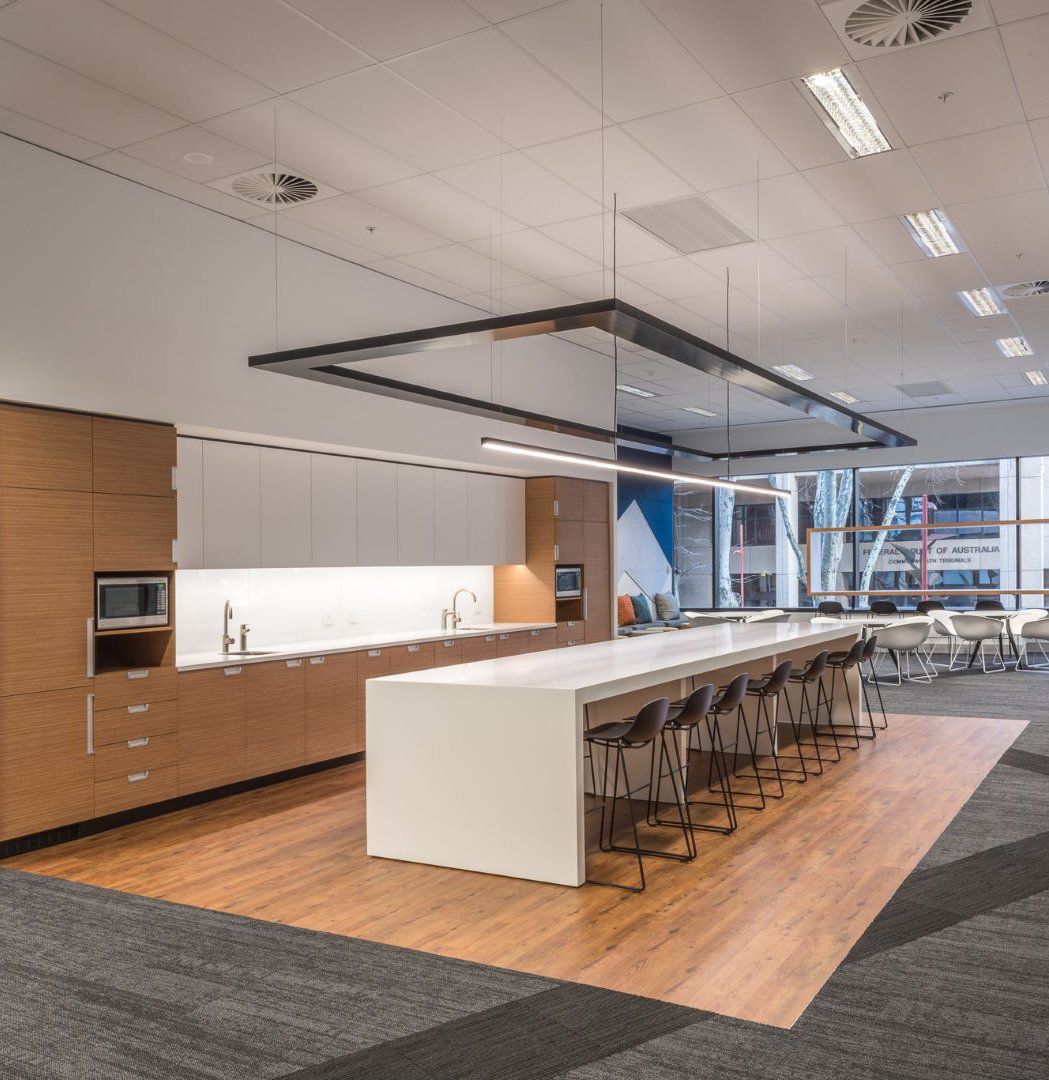 FDC's team in WA continue to successfully deliver construction & fitout projects for our Perth clients. Our latest fitout project; College of Law on Victoria Avenue, is the fifth project that the Group have delivered for College of Law.
FDC were engaged under a hybrid D&C contract to expand their learning facility into the neighbouring tenancy, reinvigorating the 650sqm tenancy into a modern space for students to thrive in.
FDC's delivery team and partners incorporated the functional needs of the College by updating lecture rooms to allow for flexibility in layout and size, creating efficient storage solutions for equipment and enhancing overall comfort for the students with a new 'student hub', complete with a lounge and kitchen breakout area.
Environmental sustainability was key in this project with combined efforts of the delivery team to reuse or re-purpose as much material as possible as well as assisting many local community groups with the donation of materials and equipment that were no longer needed for the fitout.
Precise planning was essential to ensuring that works were undertaken while the College was on break, while also relocating the operational staff for duration of the project. All works and long lead items were completed and installed within the 10 week program, in time for the commencement of the next teaching session.
FDC and the College of Law have a longstanding relationship which is a testament to the quality of FDC's delivery and the standard of our service.
FDC successfully delivered this project in conjunction with Shape Management and Workshop Planning.
Photography: Keith Hedgeland