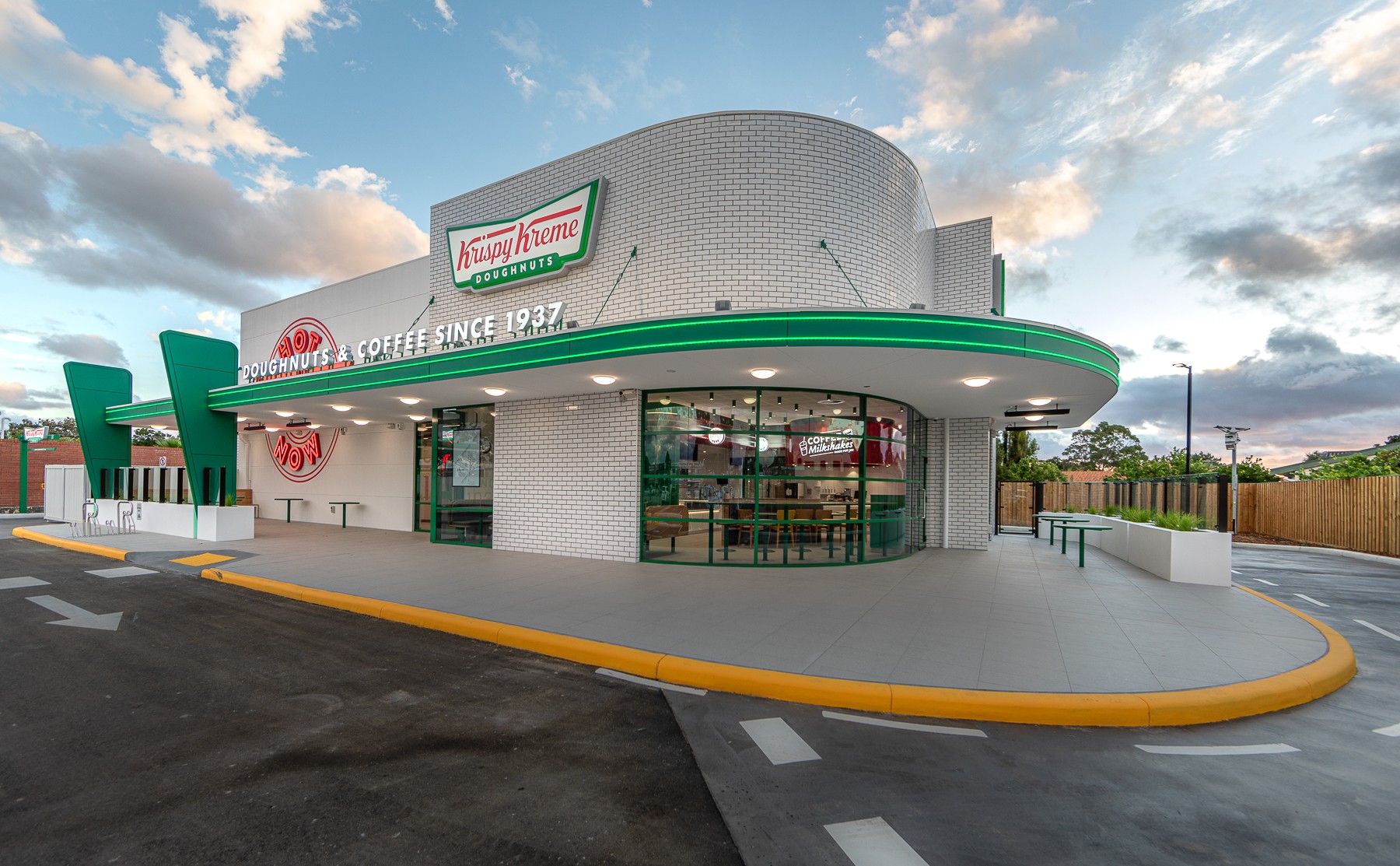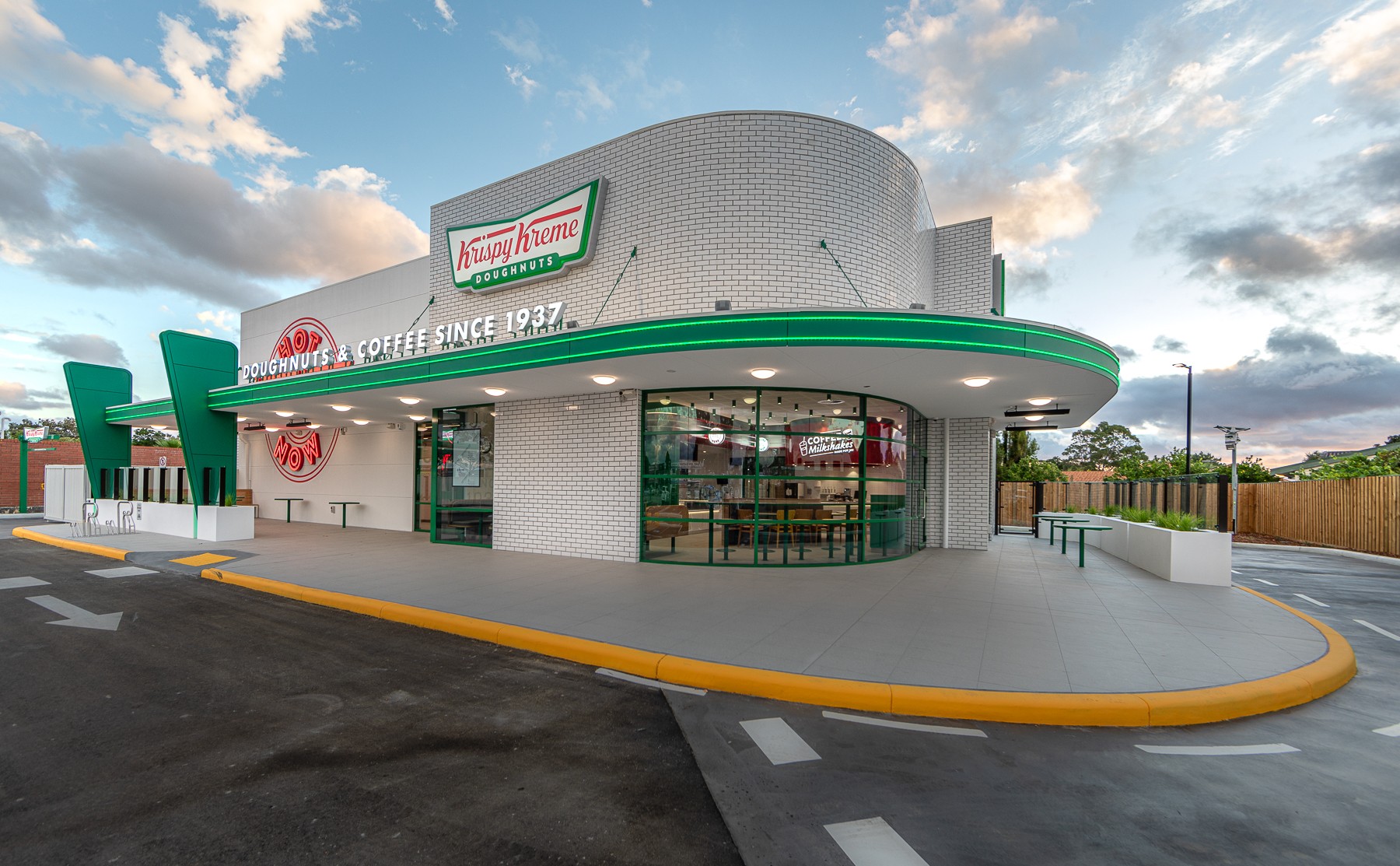 The story of Krispy Kreme is somewhat of a legend. It is said that sometime in the 1930s in New Orleans, Vernon Rudolph beat a French chef at poker, winning the secret yeast-raised doughnut recipe that helped him start a global doughnut empire.
Almost a century later, we had the privilege of working on Krispy Kreme's latest Australian outlet in Cannington, WA. The 600m2 store situated on a 2,000m2 lot includes an in-built mezzanine floor to house mechanical equipment, a drive thru, carpark and landscaping. The steel-frame structure has a brick look finish with shiny glazed tiles attached to cement cladding.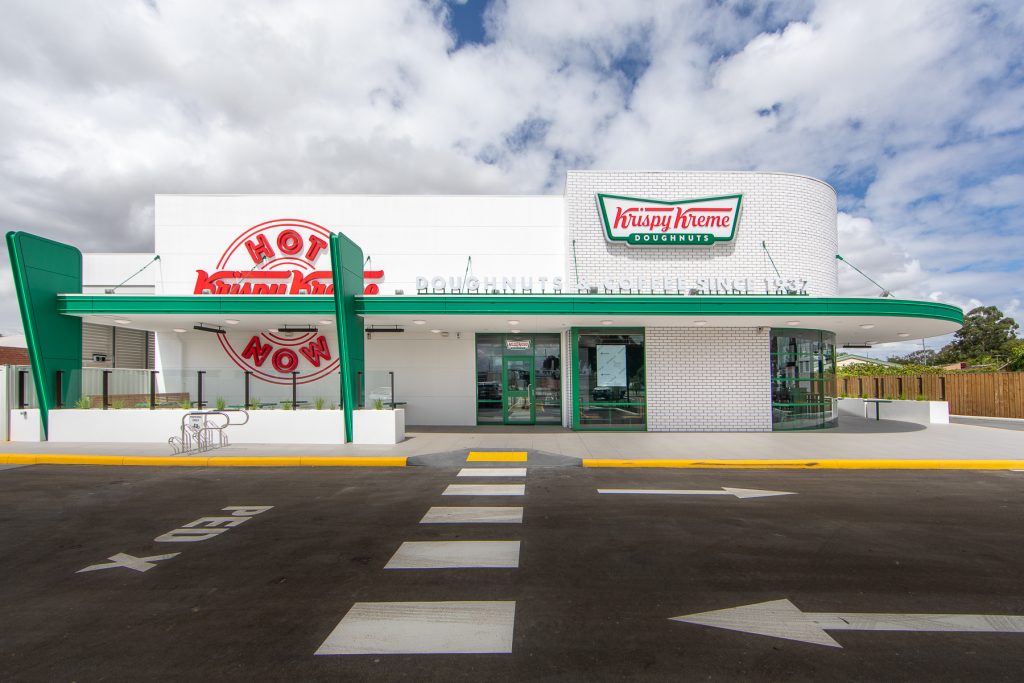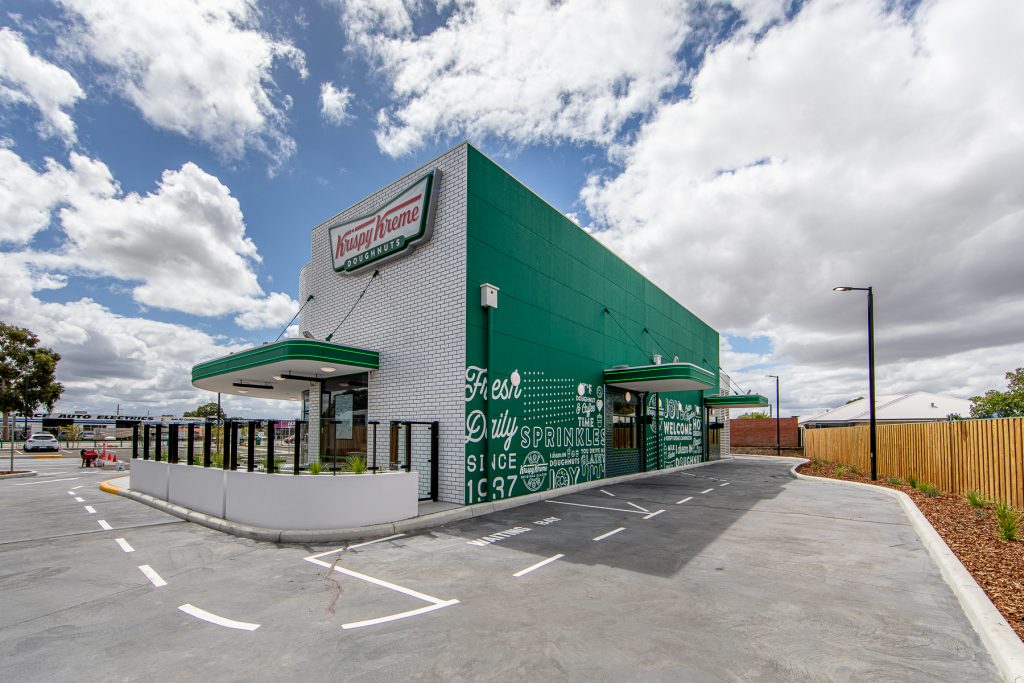 As Builder's Choice magazine recently pointed out in their article about the development (p36-41), the project wasn't without its challenges. Once the site was vacated, we realised it was polluted by oils and other toxic materials. Much of the ground was clay that prevented adequate water drainage. The site was also difficult to access due to its location, and curved external walls tested our contractors.
But true to our FDC culture, we focused on creating solutions, rather than dwelling on the problems.
We disposed of pollutants and redesigned the installation of the onsite stormwater detention unit to help direct water into drains. And we altered our order of works to offer the most cost-effective solution for the client.
The eye-catching curved walls left little room for error, for both steel construction and glass glazing. Both materials had to be bent at precisely the correct profile to ensure they fit together perfectly.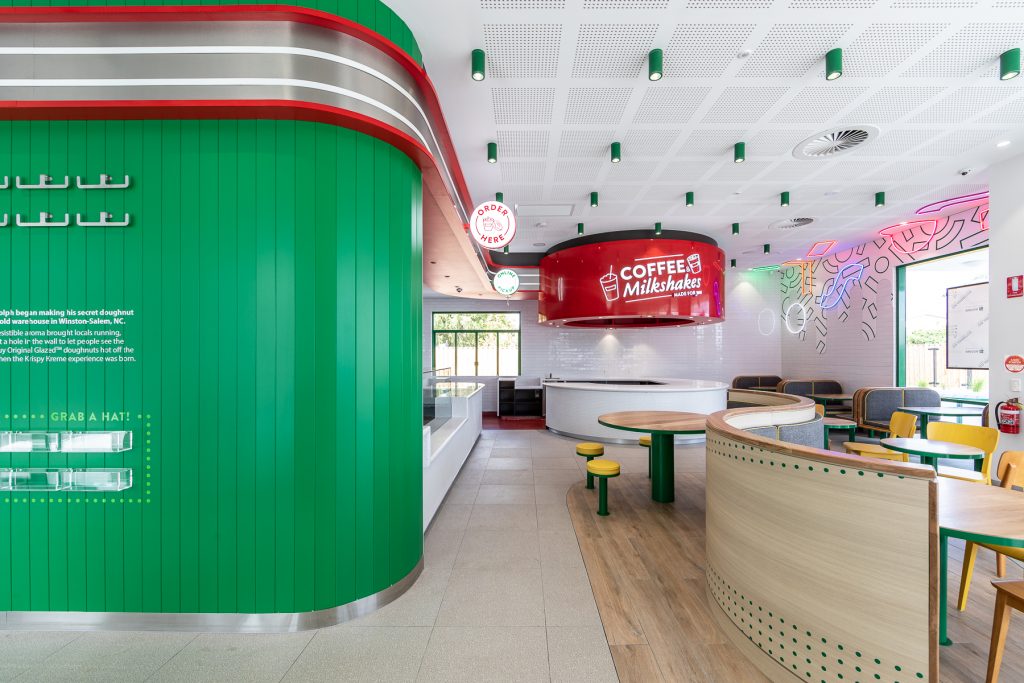 And to overcome site access issues, we developed a stringent delivery schedule, eliminating the need for a large laydown area – and carefully managing trades on site to make sure they could complete their tasks on time.
Congratulations to our WA team for rising to the challenge.
To read more about this exciting project, check out the project profile here.