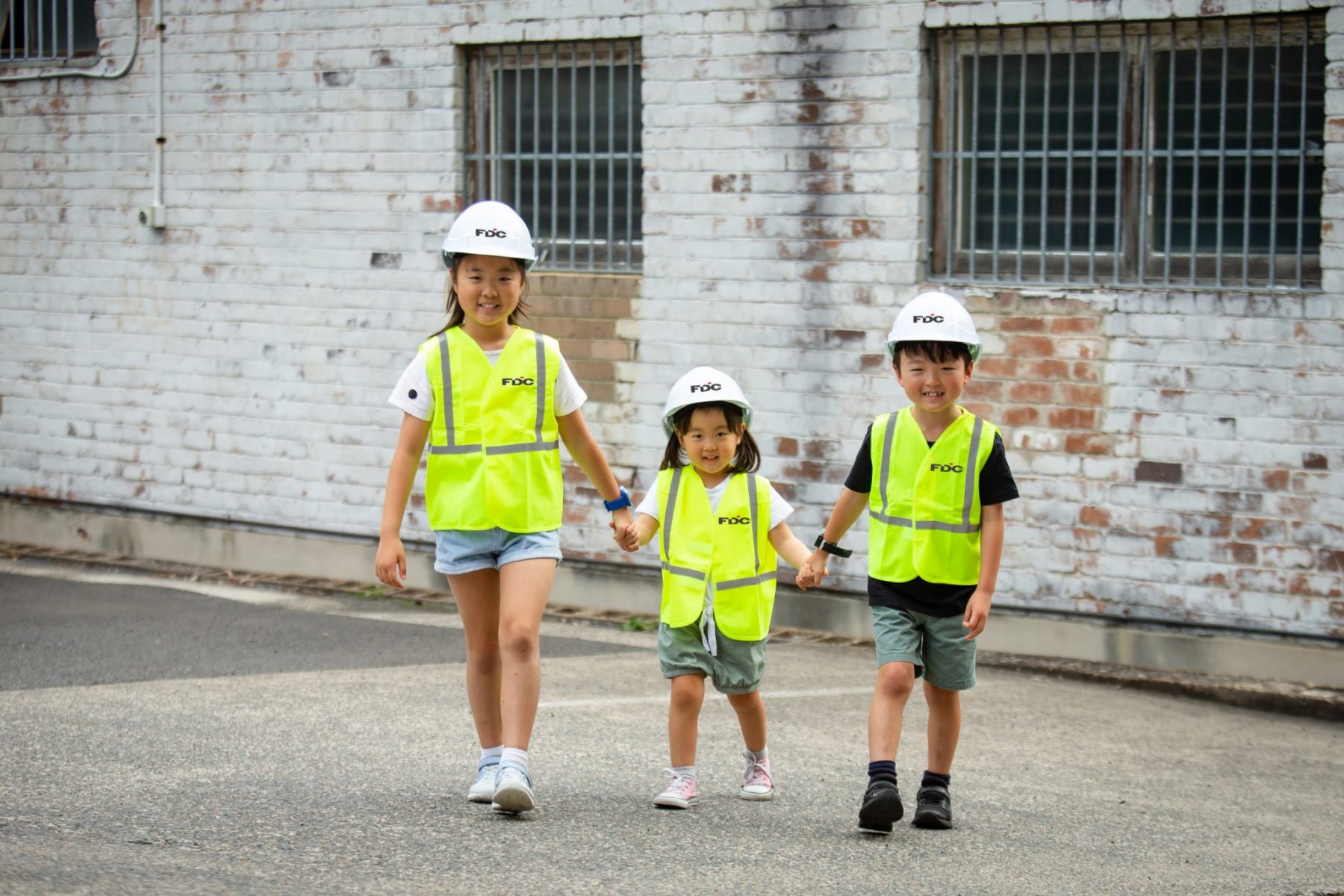 This National Safe Work Month, we brought some of FDC's smallest members into the office to show them the importance of workplace safety – and we think they looked pretty cute doing it!
As Safe Work Month comes to an end, we remember that regardless of whether we are based on site or in the office, at FDC we all have a responsibility to work safely and ensure that everyone gets home safely to their families each day.
Thank you to Rocco and Steven Schiavone (Site Manager, Fitout & Refurbishment NSW) and Amelia, Mason, Audrey and Peter Kang (Project Director, Fitout & Refurbishment NSW).