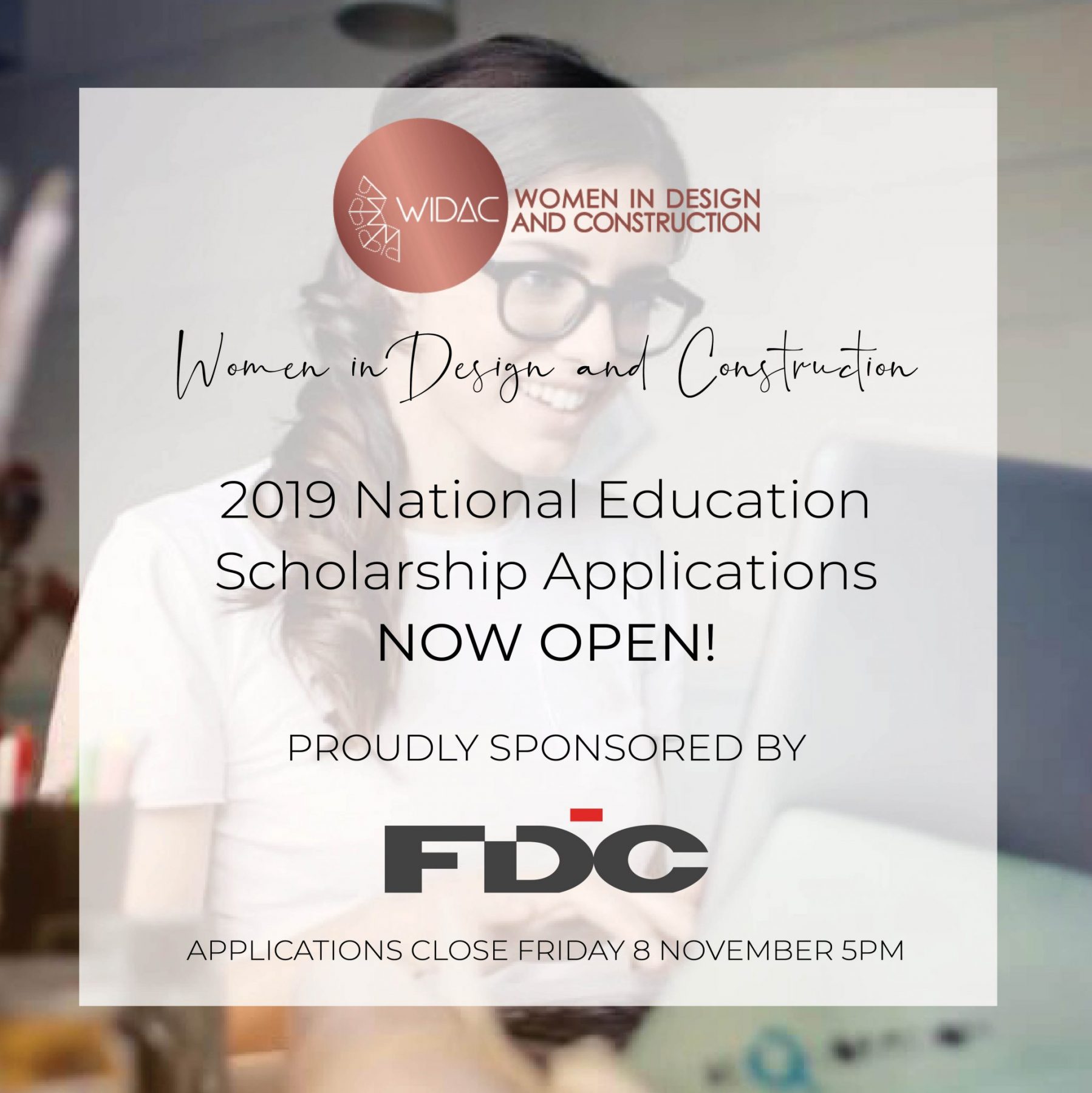 FDC are proud to announce we are sponsoring the inaugural WIDAC 2019 National Education Scholarship! This is an exciting partnership for FDC which furthers our commitment to developing the knowledge and opportunities of our industry peers and improving the industry as a whole.
The WIDAC Education Scholarship is open to WIDAC members who are seeking to complete further education that will help them excel in the design, construction or related industries. The value of the WIDAC scholarship in each state is $2,000.00 (incl. GST) and can be used towards further study online, on campus or through private training organisations.
Each state that WIDAC currently operates in will have one education scholarship available to the successful applicant who will be hand selected by FDC.
We are looking forward to selecting recipients who are passionate about giving back to the industry and furthering their career within design and construction.
Apply here: https://bit.ly/32kV4uB
Applications open: Friday 11th October
Applications close: Friday 8th November