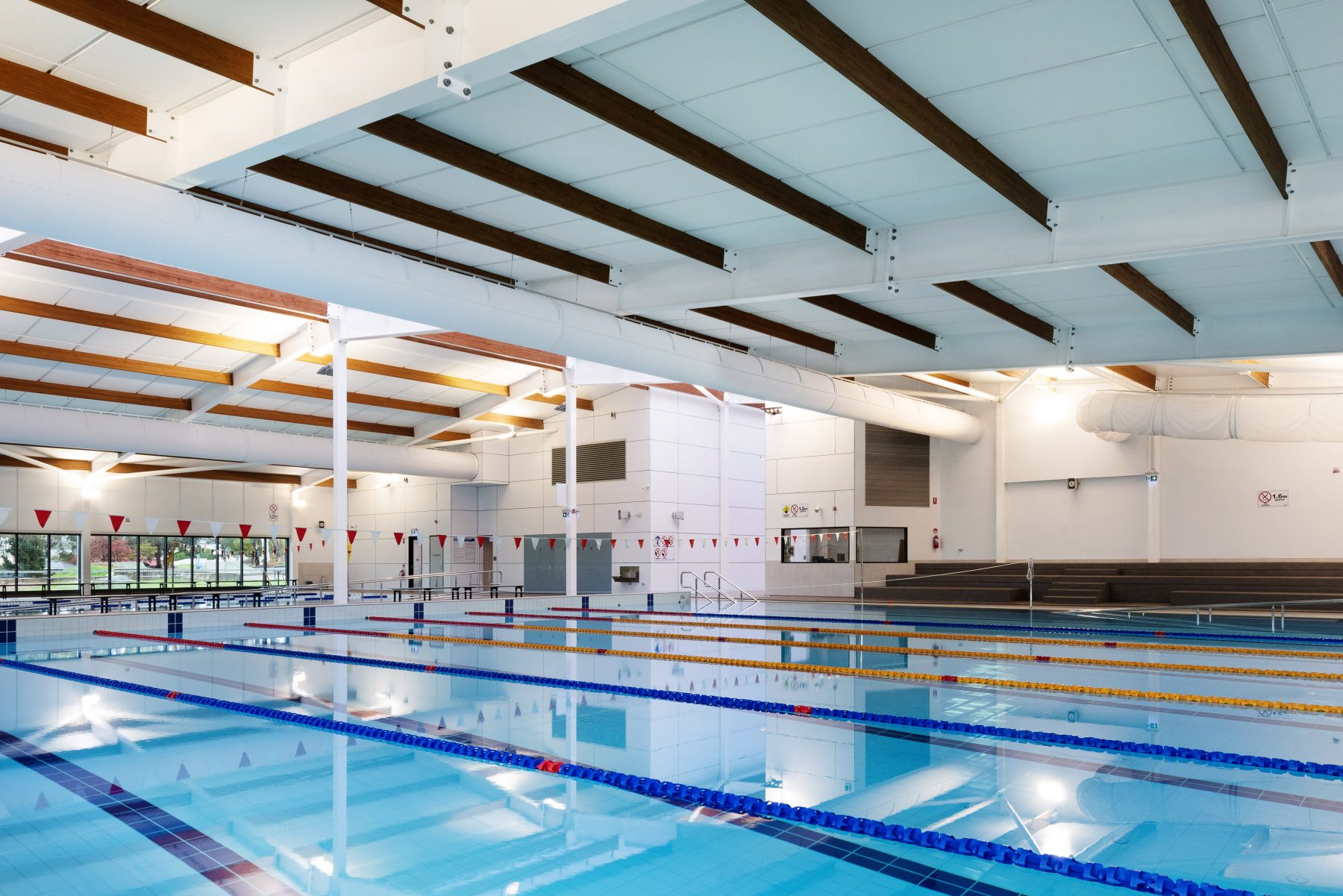 Goulburn welcomes the latest addition to the Victoria Park redevelopment – the Goulburn Aquatic Centre.
We're excited to share that we recently completed the extension and upgrade of the Goulburn Aquatic Centre. This new and improved recreation facility boasts both indoor and outdoor aquatic amenities to serve learners, experienced swimmers, and those just looking for a leisurely splash.
As this was a publicly funded project, we worked closely with the Goulburn Mulwaree Council to make sure we met the local community's needs.
During the extension, the original outdoor 50m lap pool had to remain open for use. This meant the team had to rely on careful planning and sequencing when building the new indoor pools and facilities.
The new centre features a new program pool, 25m lap pool, hydrotherapy pool, gym and even a splash pad for the little ones – all under a Kingspan insulated panel roof. This material was carefully selected to give the centre excellent thermal efficiency. Plus, it allowed for fast installation that only took two days.
FDC carefully planned this project to make sure every step, material and decision made would make the most of public funds. It was also important to us to support local businesses in this build – so we sourced many of the trades needed locally to complete this project.
At FDC, we're always proud of a project that benefits the community in more ways than one. The new centre is now open, and we're excited to watch the Goulburn locals enjoy every drop of it.