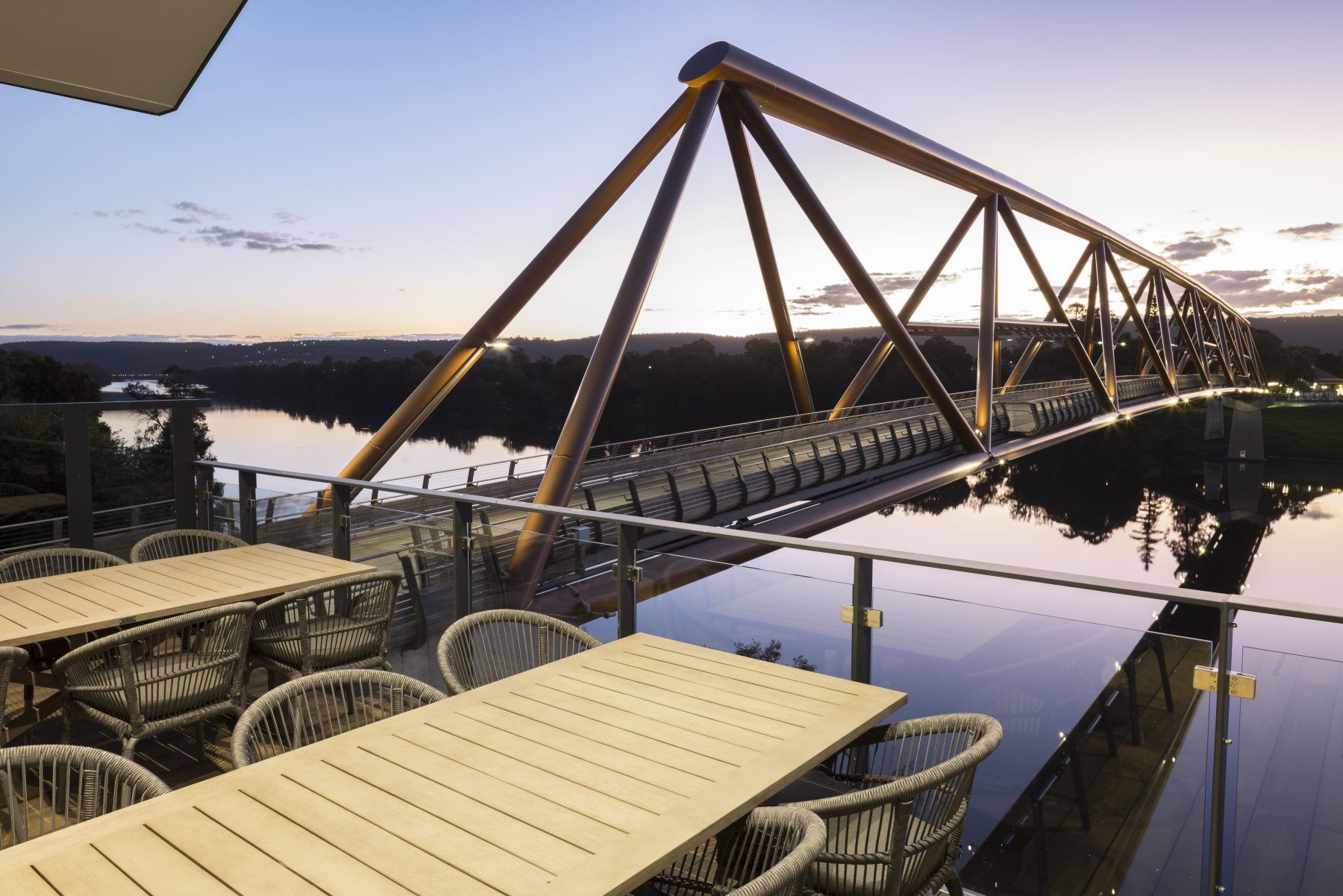 FDC's very own Cottle family teamed up with two other families to bring a Penrith icon back to life.
10 years ago, the 200-year-old Log Cabin hotel burned down. It was a huge blow to the Penrith community. Over the years the cabin had been the local watering hole for diggers, a rowing hub, a place to celebrate and even a resting point for Charles Darwin. The Log Cabin had been home to so many people over the years.
With so much history in one place, FDC and the Cottle, Laundy and Wearn families knew this was a special build. Thousands of design hours went into making sure the Log Cabin would honour its predecessor's history, but also be a first-class, modern pub.
The result? A stunning sandstone community hub, with classic pitched roofs and broad balconies. Its interior is full of warm wooden details, soft golden light and countless nods to history – including a huge grand rowing scull and the digger's Log Cabin flag.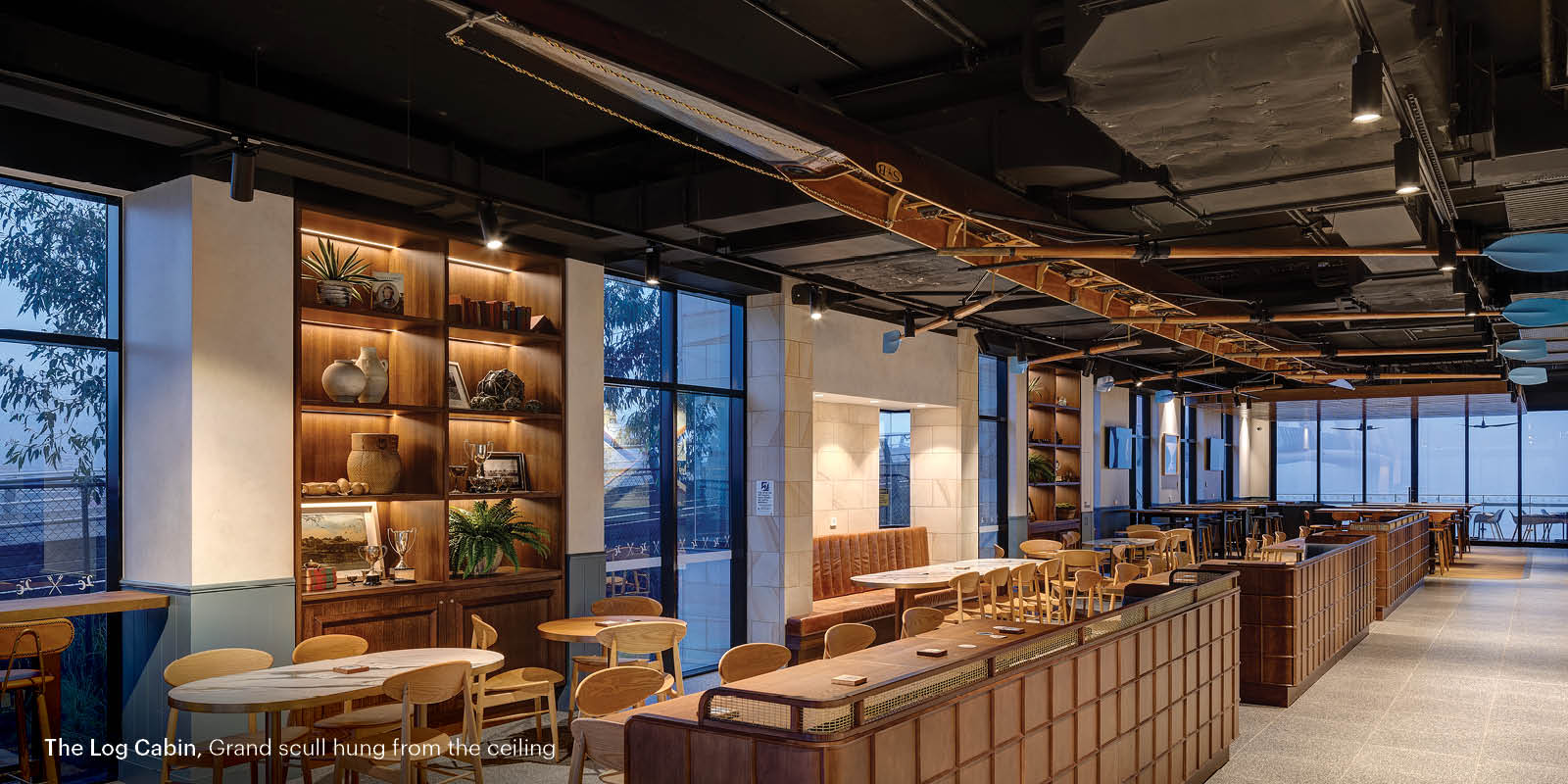 FDC fitted out the new Log Cabin with multiple bars and eating locations, including a beer garden and a sunken cocktail bar. Many of the spaces feature sweeping views of the Nepean River, offering guests a cosy spot to have a drink or meal while enjoying the area's natural beauty.
But its crown jewel is Sinclair's (named after the cabin's previous owner) – a modern Australian restaurant that showcases the best local produce, fresh from the farm.
We are so proud of our team and our partners on this project. Together, they created a best-in-class modern hospitality venue that celebrates the many stories the Log Cabin has to tell.
Today, the Log Cabin is open again and ready to welcome the community for memory making, now and in the future.
You can read more in our Autumn Made by FDC edition here.