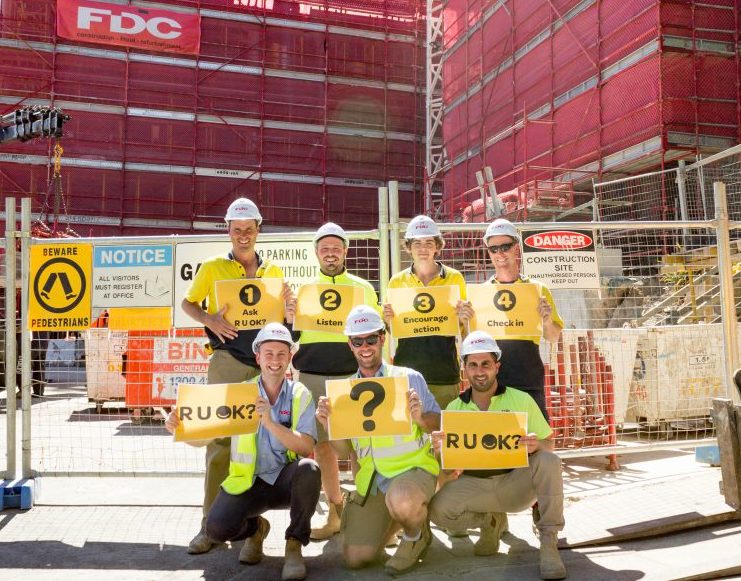 Each year, approximately one in every five Australians will experience a mental illness. FDC wholeheartedly believes in the power of a conversation. This R U OK? Day, check in with your family, partners, kids, friends, colleagues and yourself and ask the question: R U OK?
R U OK? is a mental health promotion and suicide prevention charity. Their mission is to inspire everyone to meaningfully connect with the people around them and to support anyone who is struggling.
Pictured are some of the FDC team on site in Sydney.