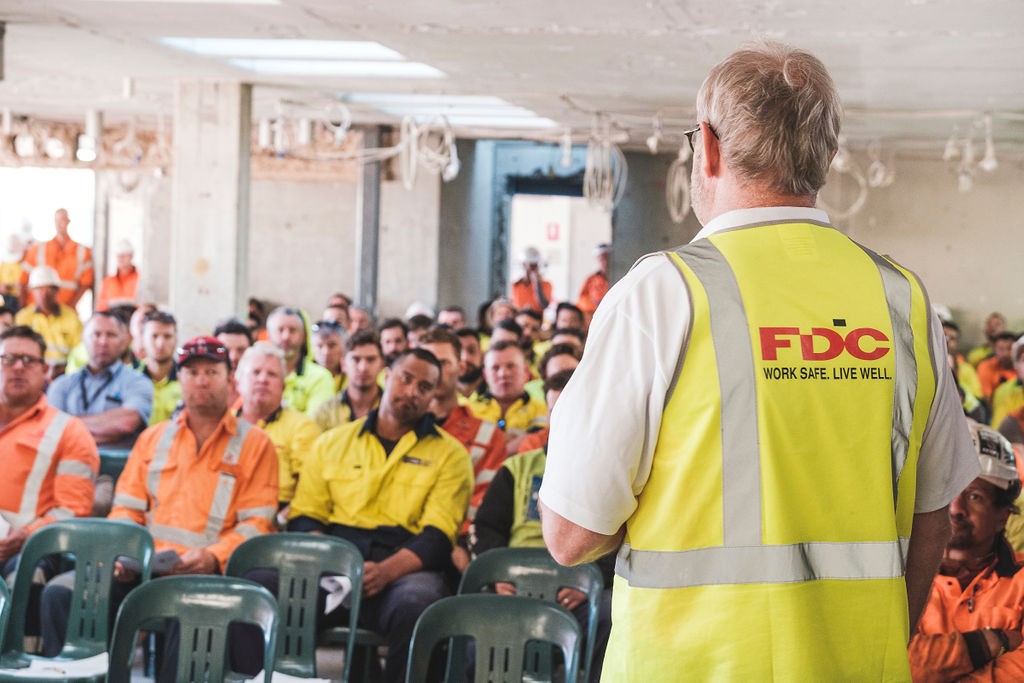 The construction industry is disproportionately affected by mental illness and suicide, which is why FDC are proud to highlight the vital steps we are taking to make mental health and wellbeing a priority on site.
The team recently invited the Black Dog Institute in to run their "Mental Health is Everybody's Business" workshop," where 150 of the FDC team learnt about the prevalence of mental illness, as well as identifying and understanding the causes, signs and symptoms of common mental health conditions. The workshop also covered the five core concepts of wellbeing and how these translate into daily life. The workshop was overall a good reminder to offer support by asking; listening; getting help; and following up with your co-workers, friends and family.
One of FDC's Site Managers, Ben Woods, also shared his personal story and connection to mental illness. In 2017, Ben cycled 20,000km around Australia to raise awareness and funds for the Black Dog Institute in memory of his brother Jase. Through his charity Ride for Jase, Ben has raised over $386,000 for the Black Dog Institute, and he continues to raise awareness within FDC and the wider community.
For more information and resources on mental health in the workplace and the Black Dog Institute, visit blackdoginstitute.org.au. If you or someone around you needs help now, call Lifeline on 13 11 14.