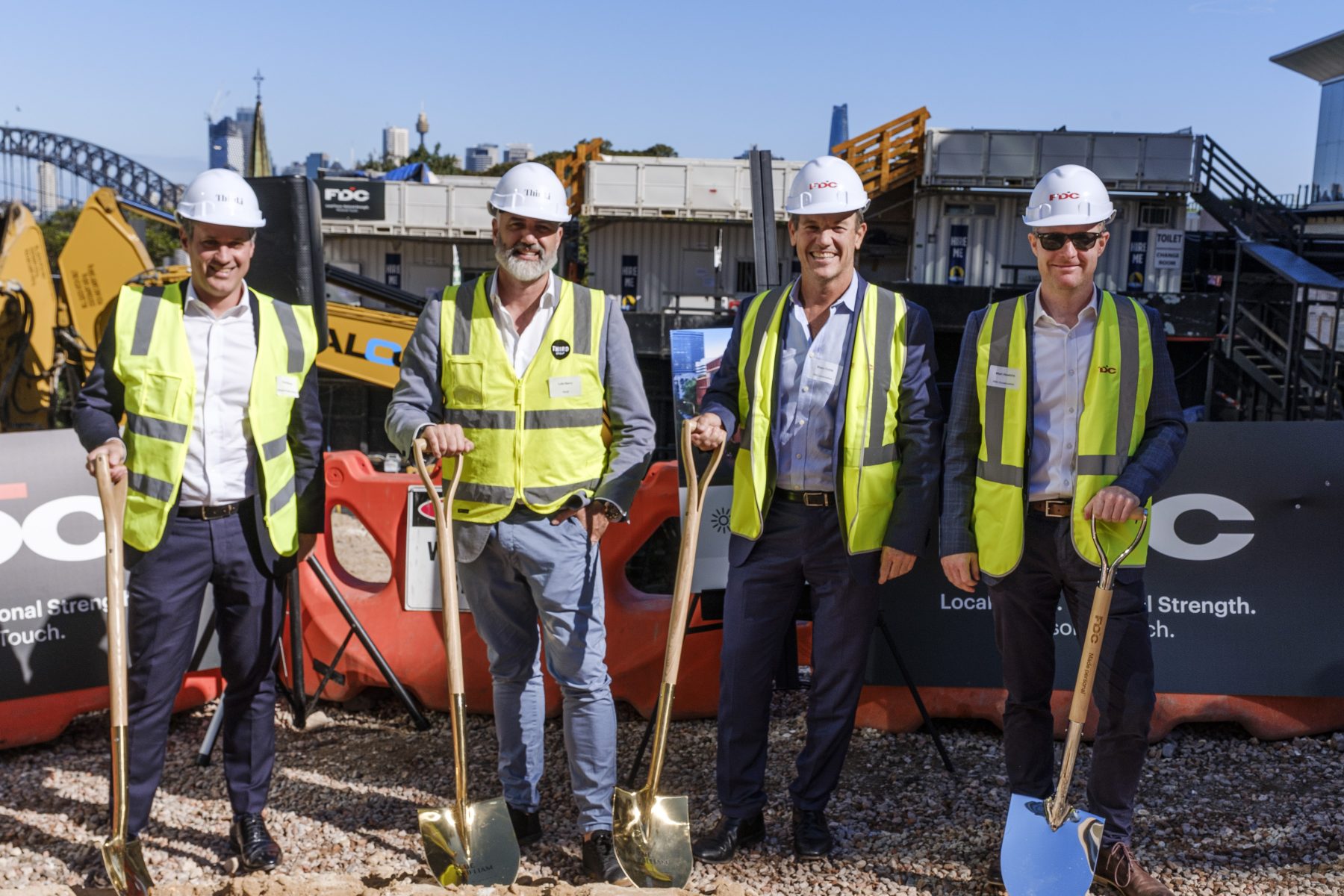 Our NSW Construction team have held a ground breaking ceremony on behalf of developers Third.i Group and their partner Phoenix Property Investors to celebrate the commencement of construction on the Blue & William Commercial precinct in North Sydney located at 2-4 Blue Street.
Upon completion the building will comprise over 14,000 sqm of state-of-the-art commercial space across 10 floors with expansive harbour views of Sydney's CBD, Harbour Bridge, and is only a few hundred metres from North Sydney's bus and rail interchange.
The Woods Bagot design pays homage to the heritage of the local area with the use of brick, terracotta, and outdoor green spaces. With outstanding environmental and wellness credential objectives such as 5 star Green Star and 5.5 star NABERS Energy Rating and first class end of trip facilities this building is set to redefine the office of the future.
This world class project will become a cornerstone precinct to North Sydney Councils CBD strategy and will soon welcome over 1800 full time employees and estimated to produce 3000+ new jobs to the local economy and social landscape of North Sydney.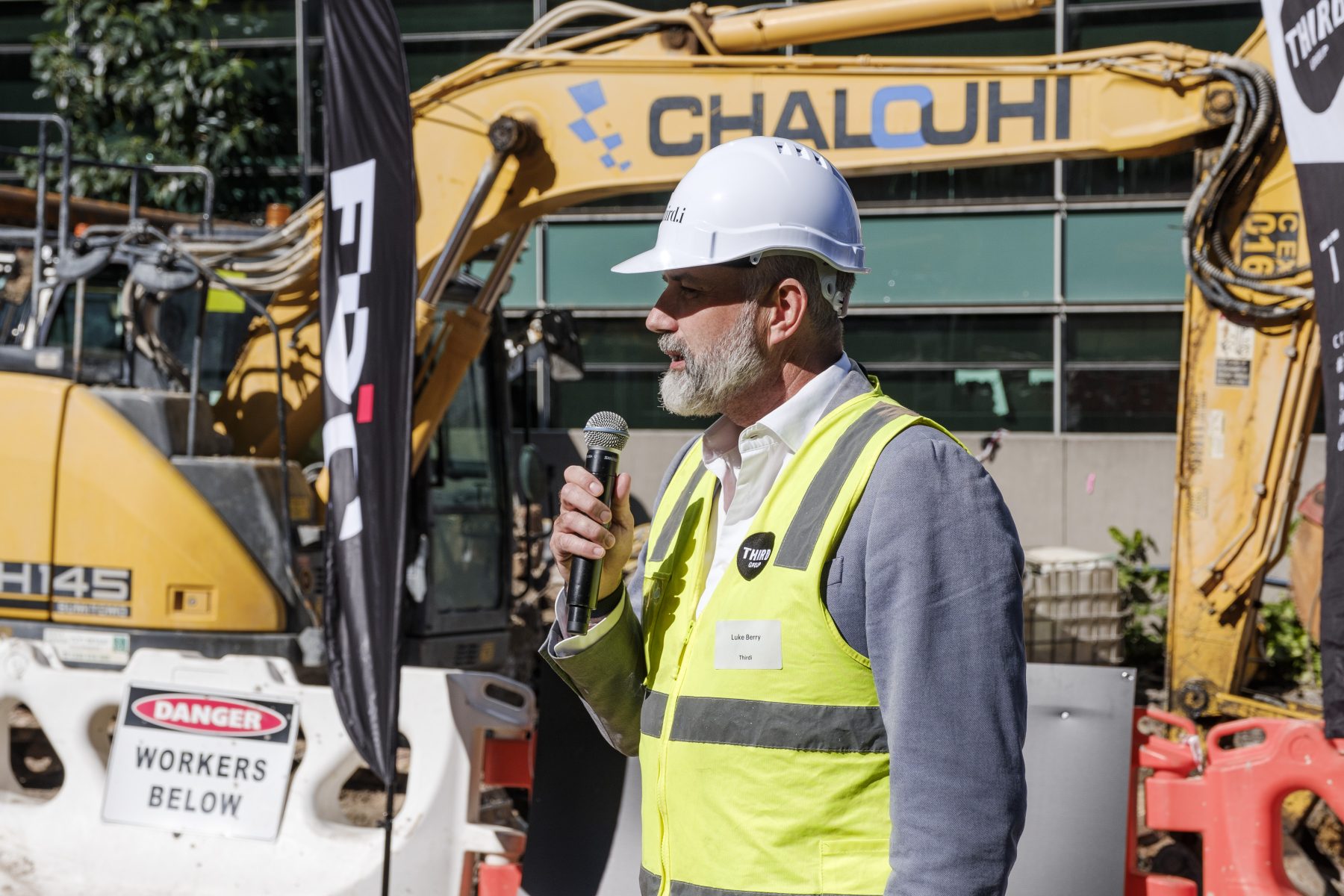 Luke Berry, Director of Third.i Group said "Bob, Ron, Trent and I, along with our teams are absolutely thrilled to be able to stand here today with FDC, Woods Bagot and all our consultants to celebrate this major milestone."
"Considering we only lodged our development application 12 months ago, during a global pandemic and the day after Australia's first major lock down was announced, to be standing here today is just astounding and a great example of when you combine a great property with great people, anything is possible."
"Our brief to Woods Bagot was to create a building that maximised floor space, create as many open-air collaboration spaces as possible and design it within a façade that would inspire people to return to the office and it's fair to say they certainly delivered on that."
Matt Hawkins, Construction Manager, FDC acknowledged "the huge collective effort that has brought the project this far" and stated, "we're excited to participate in the delivery of what will be an iconic change to North Sydney's skyline."
The development is due for completion in April 2023 and will form part of the Blue and William commercial precinct. For more information visit www.blueandwilliam.com.au