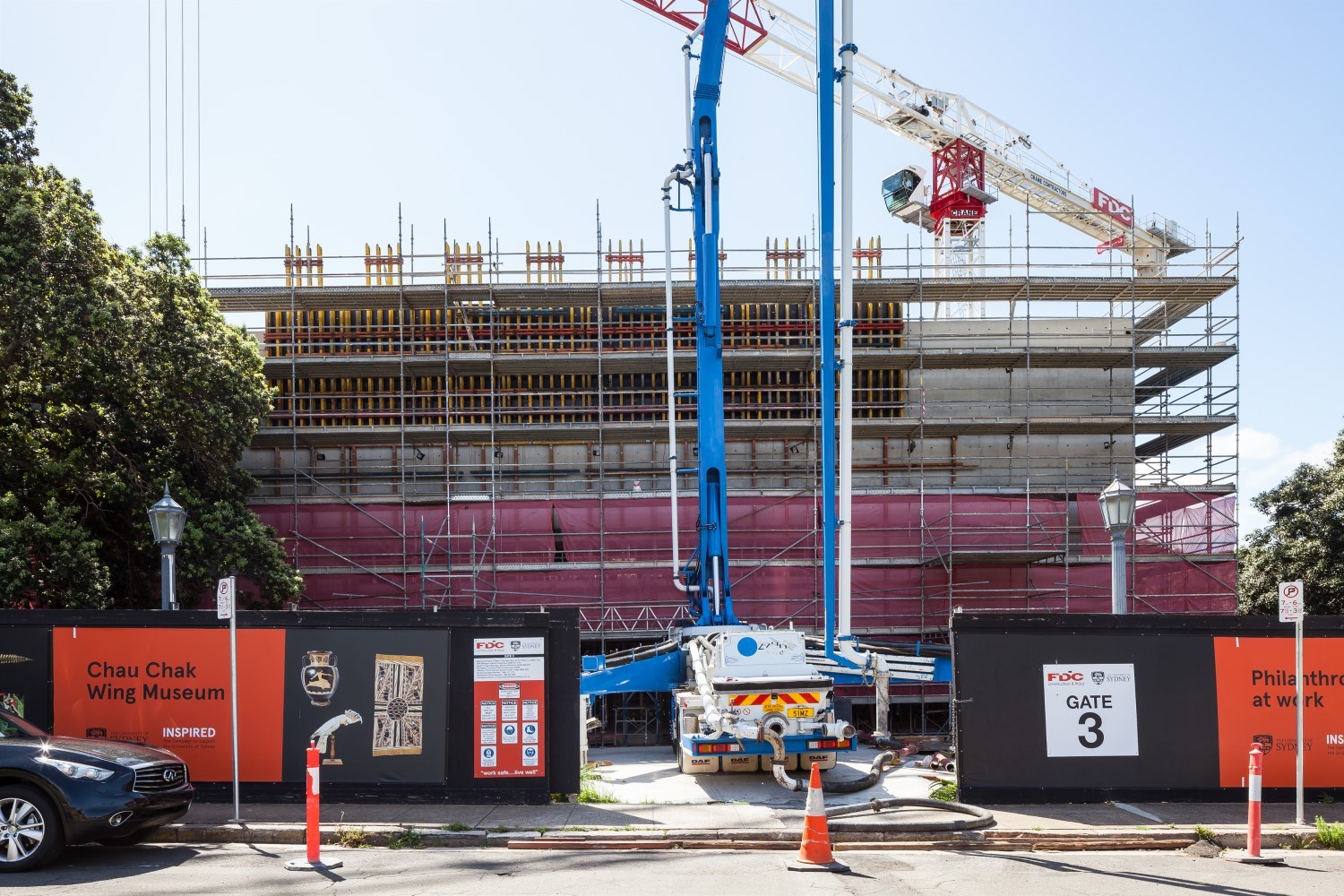 Only the roof structure remains to be delivered at the incredible Chau Chak Wing Museum at University of Sydney.
Soon we will be de-propping the concrete cantilevers of the Museum after nearly 6000 cubic meters of concrete is poured and 1600 square meters of exposed concrete walls are completed. The roof structure will mark the completion of the overall structural system that hangs the building cantilevers 14 metres to the east and almost 10 metres to the west.
Who isn't looking forward to seeing this innovative and forward-thinking cultural space unveiled in mid-2020?