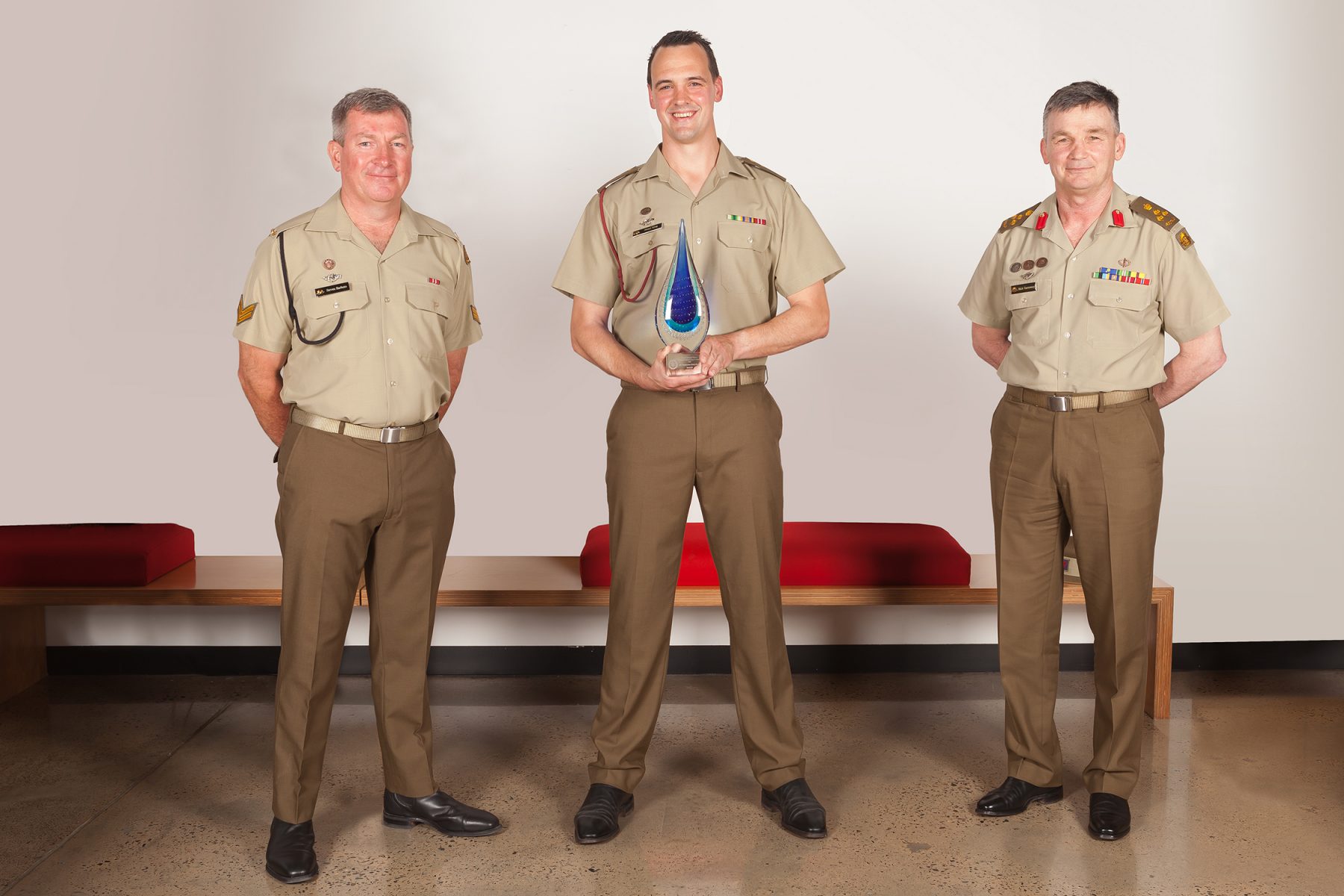 FDC are proud to announce we have been awarded the State (NSW) and National 2020 Defence Reserve Employer Support Awards by Defence Reserve and Employer Support for our long-standing contribution and support for reserve service personnel and the communities they serve across Australia.
Our team were honoured to receive these awards in-person from Brigadier Mick Garraway, Commander 5th Brigade and Operation Bush Fire Assist 2020.
Captain Stuart King, Senior Project Manager, nominated FDC for the awards to acknowledge the support and flexibility from FDC, most notably from the recent Operation Bushfire Assist 2019–2020 call-out.
FDC are proud to have given ongoing support for up to 15 ADF Reservists over the last six years and have previously engaged with Defence Reserves Employer Support by participating in the Executive Stretch Exercise.
Stuart welcomed the announcement, which acknowledges the willingness of FDC to get behind him and enable him to serve the community on Operation Bushfire Assist 2019–2020.
"This clearly demonstrates the amount of value that leaders within FDC place in their Reservists, as they actively seek to employ them, support them and engage in Defence activities," said Captain King.
FDC, are made up of a diverse group of people, including those who have served and continue to serve in the armed forces. "Supporting the ADF is personal to us and we are committed to acknowledging our teams service through our ongoing charitable efforts and employer support programs across Australia." Ben Cottle, Managing Director FDC said.
FDC have delivered a number of high-profile projects for the Department of Defence, Defence Contractors, High Security & Mission Critical Facilities and Data Centres.
"These awards are another strong demonstration of our ongoing commitment, appreciation and partnership with the Australian defence force".
To read more about our commitment to our returned service people visit https://www.fdcbuilding.com.au/peoplewhoserve/
To read more about our Department of Defence projects visit here: https://www.fdcbuilding.com.au/fdc-whitepaper_department-of-defence/