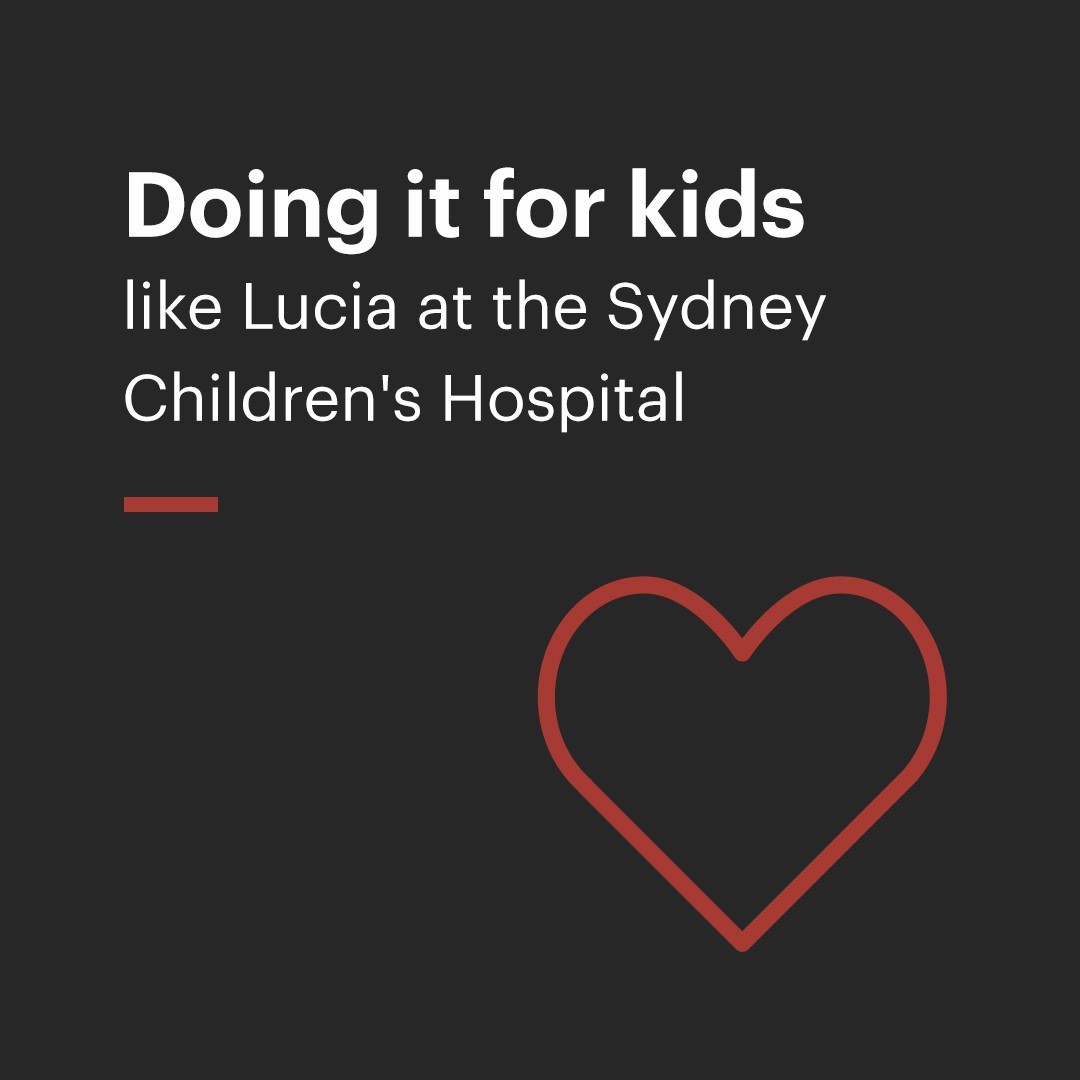 Sydney Children's Hospital, Randwick's EEG Testing Room needed a refurbishment and the FDC team were happy to assist on a pro-bono basis.
According to FDC Group Project Manager, James Soueid, the room was in need of a re-vamp in order to improve the aesthetics and functionality for Hospital staff and families like Lucia's.
Lucia was just 18 days old when her parents, Karla and Johann, first noticed something was wrong. She suddenly started experiencing seizures up to three times that day. After rushing to the emergency department at Sydney Children's Hospital, Randwick, they couldn't have imagined the journey they were about to embark on.
After the initial admission, the doctors at the Hospital decided to keep little Lucia under careful observation as they carried out a number of different tests. For six weeks, they ran blood tests, MRI scans and multiple EEGs – a test used to evaluate the electrical activity in the brain – to try to get to the bottom of Lucia's severe seizures. But it wasn't until a few days before Lucia's first birthday that her parents were given a diagnosis. After being accepted into a research project that studied Lucia's DNA for rare genomic testing, Karla and Johann received the devastating news Lucia had WOREE Syndrome.
"We were extremely nervous to hear the results because we were told genetic epilepsy is very severe and nothing can be done if your child has a genetic condition. The diagnosis was very compassionately delivered to us by the genetic counselling team at Sydney Children's Hospital, but it felt like our world imploded in that moment," said Karla, Lucia's mum.
WOREE Syndrome is a very rare and severe epileptic condition caused by a genetic mutation – Karla and Johann only know of four other cases in Australia. Children diagnosed with the Syndrome have a life expectancy of just four years old and there is currently no known cure.
"It was very hard to accept the reality that nothing could be done apart from treating her symptoms and keeping her as comfortable and pain free as possible. But at least we had an answer despite the heartbreaking diagnosis. Finally we had an answer to explain so much of what has been happening to our little Lucia. With that came a degree of relief as we stepped off the diagnostic merry-go-round and started focusing much more on giving Lucia the best life as possible."
Lucia's condition means she has severely delayed development and is unable to crawl, roll over or speak and suffers from scoliosis. But, with the help of the Hospital teams, Karla and Johann have seen some improvements and control over her seizures. The Epilepsy CNC and dieticians have placed Lucia on a special ketogenic diet whilst the Therapy and Physiotherapy teams work with her twice a week to keep her as active as possible. The family are also part of a play clinic, where every second Tuesday Lucia gets to enjoy making friends with other patients and take part a range of different music and play therapies.
"Her eyes light up when she hears music and bath time is one of her most favourite activities! She also loves going for walks in the park where she stares at all the trees. Lucia has been through so much but her resilience and beautiful spirit is such an inspiration to us and everyone that meets her!"
Now two and a half years old, Lucia is doing really well. Her seizures are now under control, thanks to the care provided by the teams at Sydney Children's Hospital, Randwick and the love and support of her family and friends.
Whilst onsite at Sydney Children's Hospital, Randwick late last year, the FDC team completed:
The demolition and strip-out of the existing room contents
Upgraded all services
Supplied and installed new wall and ceiling finishes
Supplied and installed new custom joinery.
"In the days after the project was completed and handed over, the nurses reported that the refurbishment had an immediate impact, as the patients now feel more comfortable attending their appointments within the space and are more relaxed throughout their testing," James said.
The FDC Group has a history of completing charity projects for those in need and this project was another opportunity to assist those suffering health issues.
"It feels good to utilise my skills to help nurses feel happier in their work space and to assist the patients and their families in a small way, through providing a positive and comfortable environment for them to be in during a difficult time," James said.