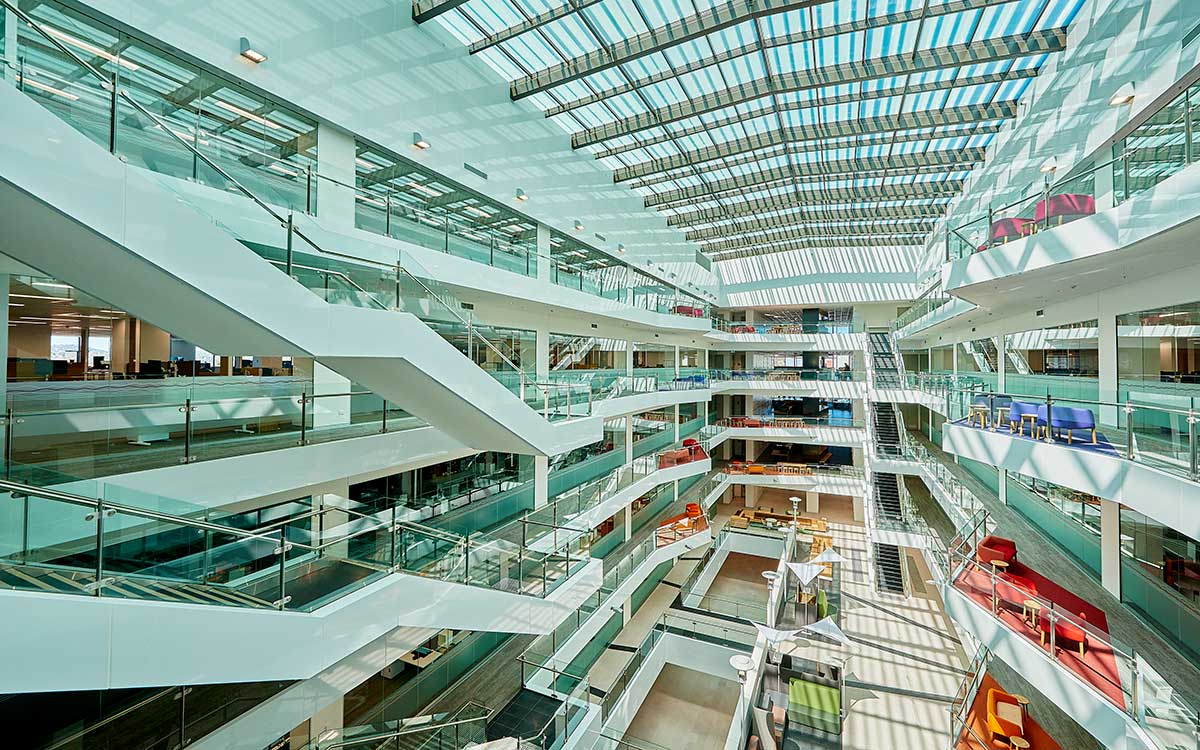 The $172M Department of Social Services office project in Tuggeranong, ACT, was awarded three NABERS Ratings for environmental efficiency upon its completion by FDC (ACT) in 2017.
NABERS (which stands for the National Australian Built Environment Rating System) can be used to measure a building's energy efficiency, carbon emissions, as well as the water consumed, the waste produced and compare it to similar buildings.
The 38,400sqm office project achieved:
5.5-star NABERS Energy Base Building rating
4.5-star NABERS Water Base Building rating
6-star NABERS Energy Tenancy rating
According to NABERS, buildings use 40% of the world's energy, emit 40% of the world's carbon emissions, and use 20% of the world's available drinking water.
Daniel Faulkner, the FDC Group Project Manager on the Tuggeranong project, said, "Every building has an impact on the environment. The sustainability of this building was considered at every step of the way; from the design to the construction, the fitout to its life-long functionality and efficiency. It's really satisfying to see the project's sustainable efforts rewarded with three great NABERS ratings."
The project included:
New 6 storey office tower + basement
Over 30,400sqm of net lettable office space, basement car parking, tenant storage, a café, large central atrium, and rooftop BBQ facilities
Integrated fitout, including meeting room areas, break-out spaces, and over 2000 work points with suitable flexibility in building infrastructure to support tenant turnover.