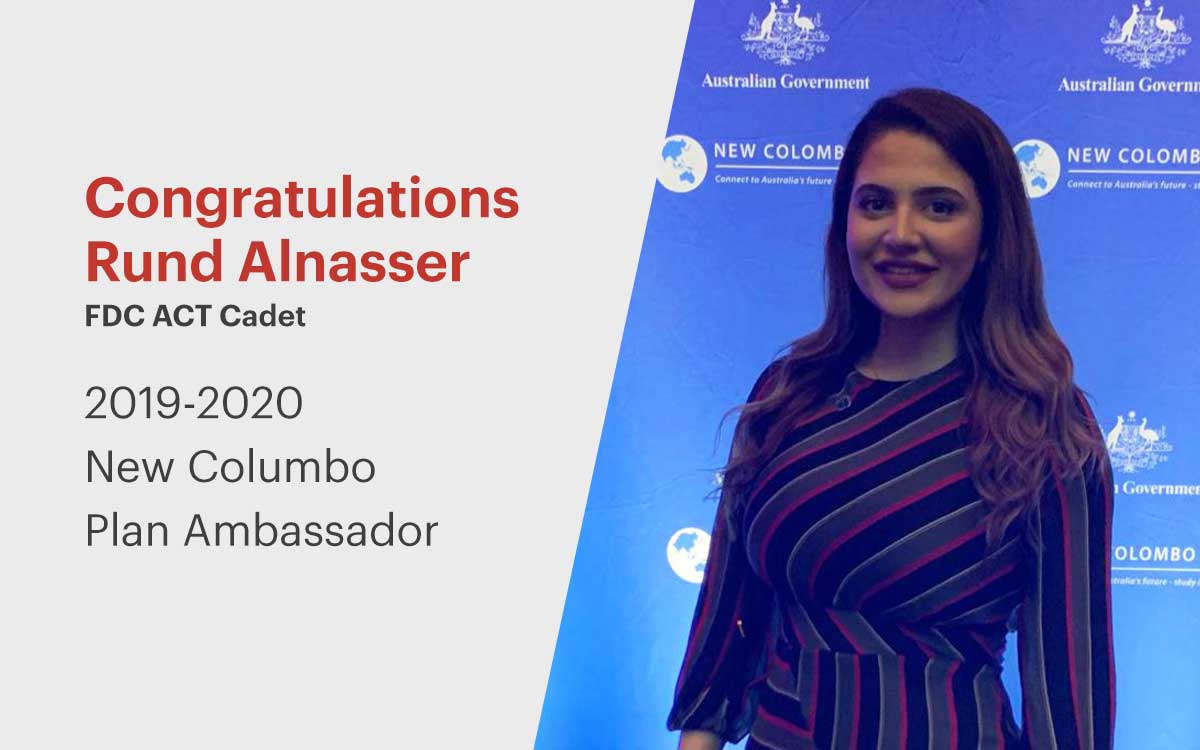 FDC (ACT) is very proud to share that Cadet, Rund Alnasser has recently taken part in the New Columbo Plan as part of her studies at the University of Canberra.
This is operated by the Department of Foreign Affairs and Trade and was initiated by Minister Julie Bishop aiming to encourage students to travel to the indo-pacific region and engage with the community by undertaking work and study focusing on infrastructure and urban development.
She recently attended a two day orientation program held in Parliament House in Canberra, with Senator Marise Payne, Minister of Foreign Affairs and Minister for Women.
Now a 2019-2020 New Columbo Plan ambassador, Rund combines her theoretical knowledge gained at University and practical experience from the New Columbo Plan to our FDC team in Canberra.