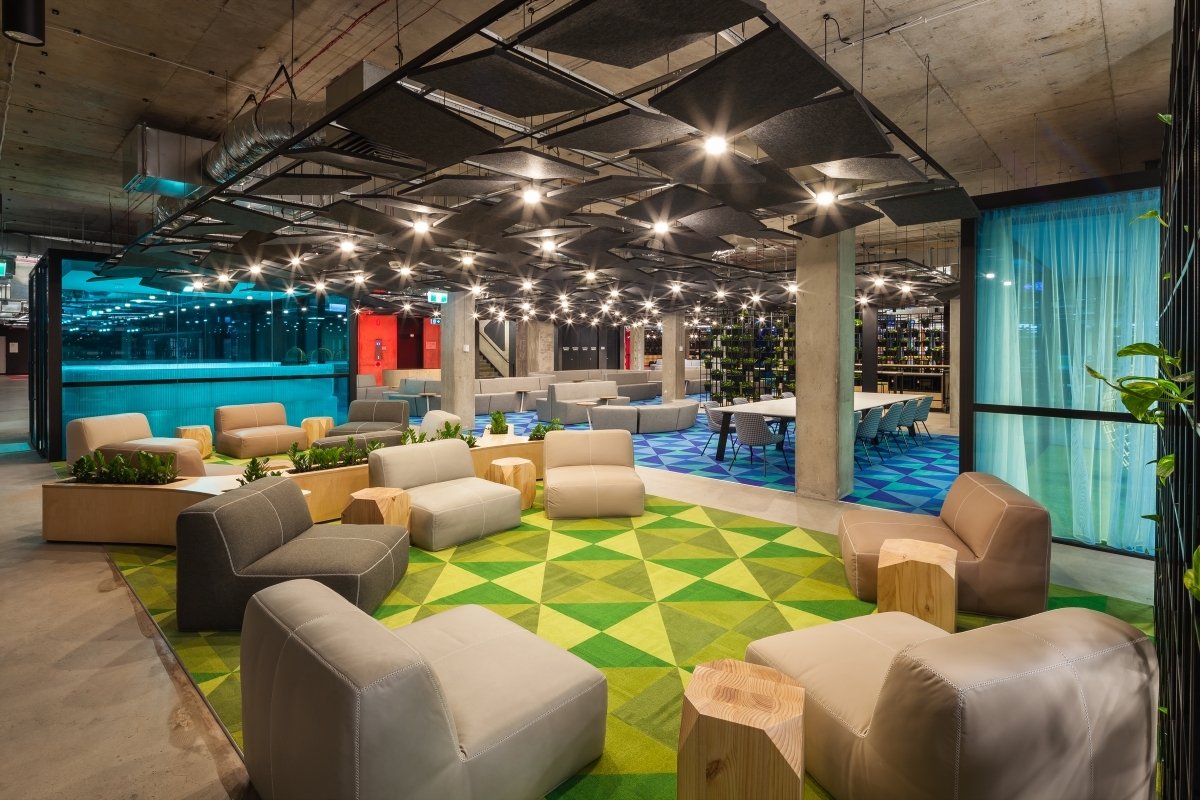 FDC have completed Stage 3, building C7A of the Macquarie University Central Courtyard Project (NSW).
Founded in 1964, Macquarie University is a public research university that brings together 40,000 students and 2,000 staff on one thriving 126 hectare campus.
To encourage and facilitate student interaction and engagement, the 3 floor fitout includes many multipurpose spaces, staff/student work areas, seminar rooms, training rooms as well as themed rooms to host the assortment of Macquarie University's student clubs and societies. Vertical garden walls together with a light well help create a refreshing atmosphere for students and staff.
FDC successfully delivered this project in conjunction with FDC Technologies, architects Architectus, engineers Arup, DDA consultant Morris Goding Access Consulting and private certifier Blackett Maguire + Goldsmith.
Photography: Anthony Fretwell