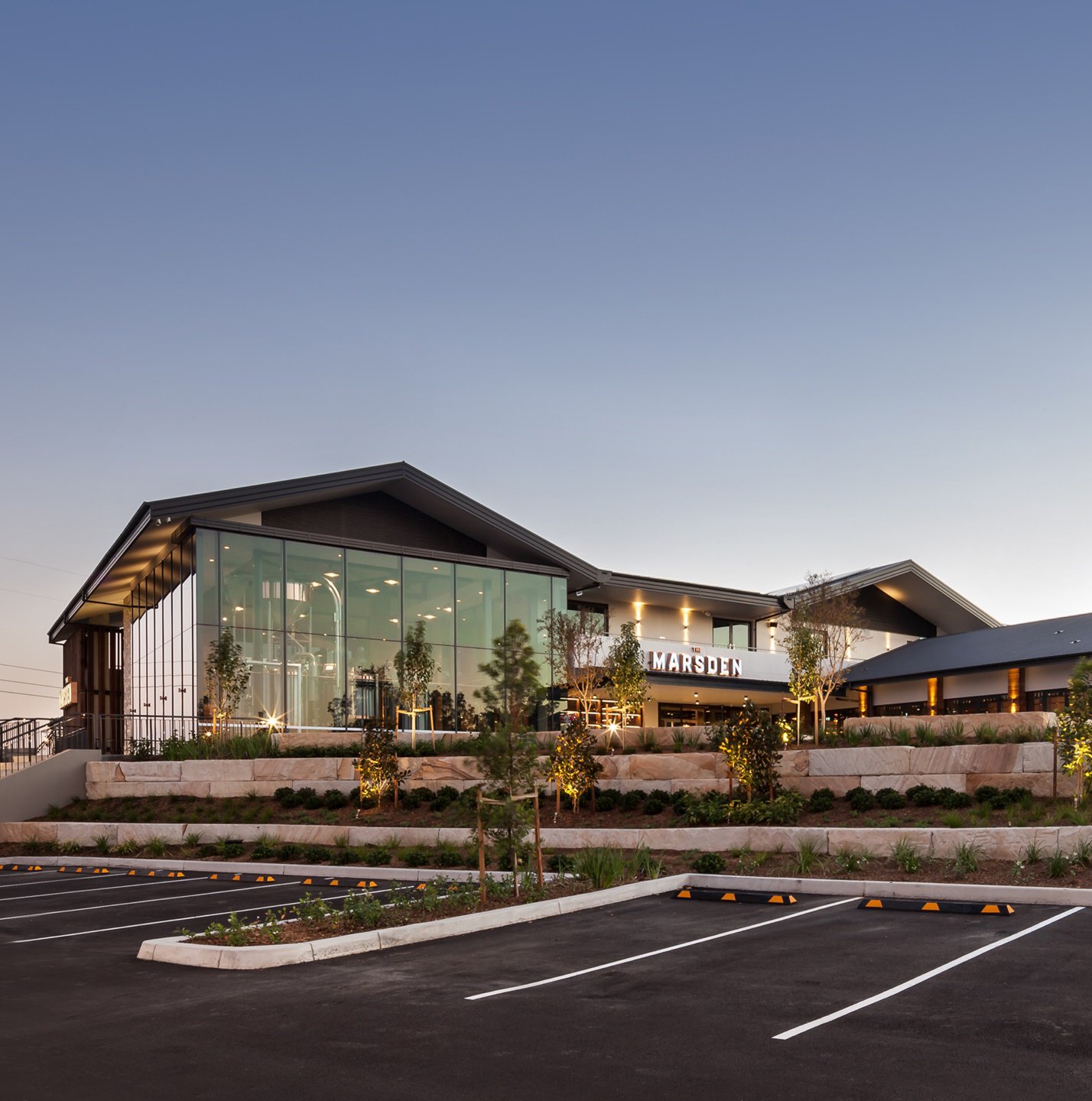 FDC have recently completed the construction of Laundy Hotels' 'The Marsden Brewhouse', Richmond Road, Marsden Park.
A long-time client and friend of FDC, Laundy Hotels is an established pub and hotel group with over 20 venues throughout NSW and growing.
FDC managed the design, construction and execution of this project from site selection, concept design and development approval, through to construction, handover and post-construction support, under an ECI (Early Contractor Involvement) and D&C arrangement. 'The Marsden' provides the Sydney Business Park precinct with 5,900sqm of family dining, bar, gaming and conference space.
The 20-barrel brewhouse produces between 10,000 and 15,000 barrels of beer per year and is spread vertically across two levels, including a large atrium allowing the brewery operations and tasting bar to be visible from all areas of the hotel. A conference and function centre on the first floor, with its own kitchen and multiple bars, can accommodate up to 400 guests for weddings and corporate events.
FDC Construction and Mechanical Services teams have successfully delivered this project in conjunction with Altis Architecture, Northrop Engineering, Site Image, Blackett Maguire & Goldsmith, Affinity, PTC, JK Geotech, Channons, Archsystems Fabrication, Seesaw Studio; ASD Structural Steel, Axis Roofing, DDI Group, Classic Tiles, Pro Electrical, Danny Hall Plumbing, Statewide Concrete and Arndell Formwork.