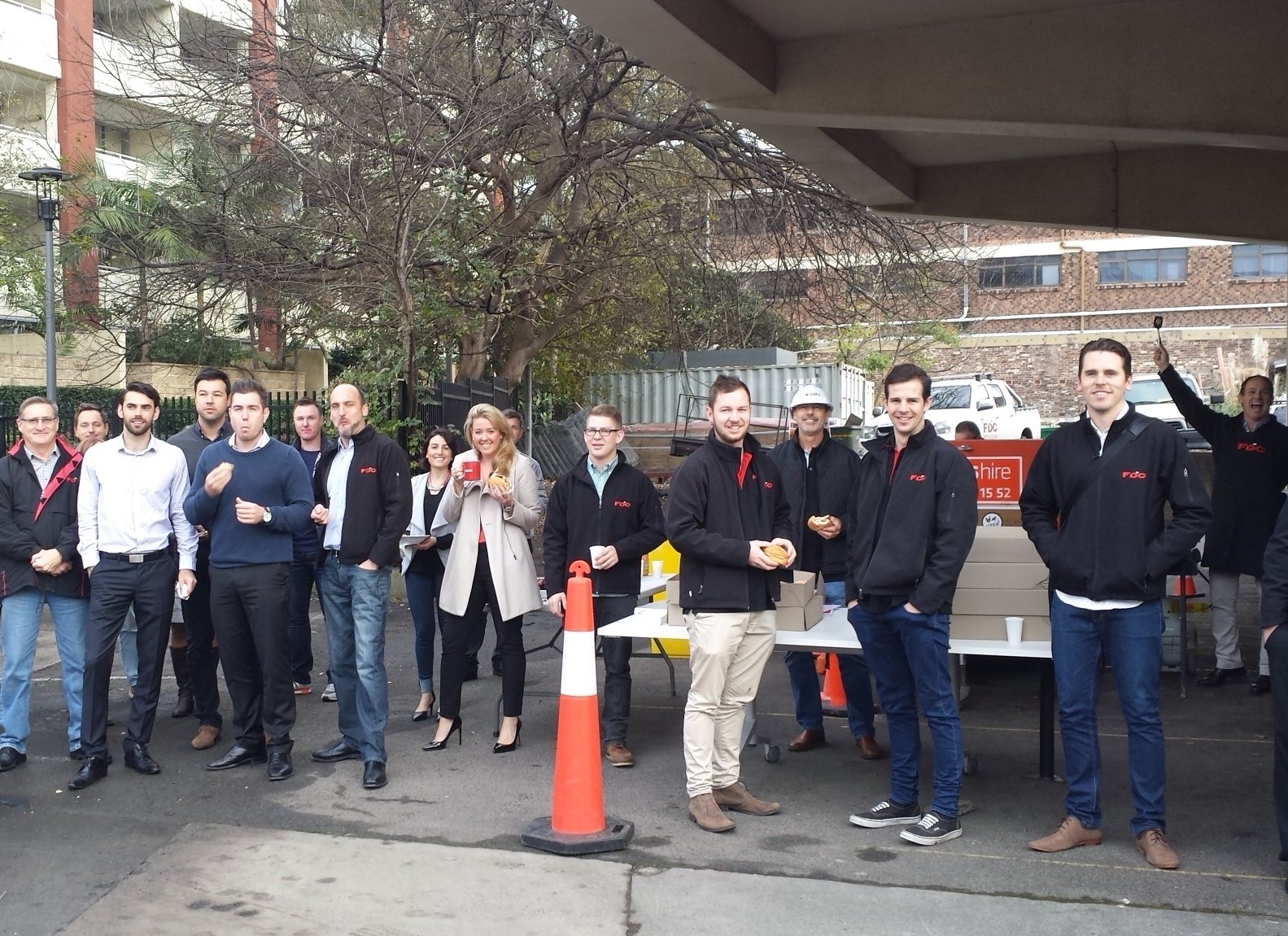 Forest Lodge residents woke to one of the most tantalisingly smells imaginable this morning, bacon and eggs on the BBQ. This was due to FDC's annual Bacon and Egg BBQ Breakfast Fundraiser in support of the Property Industry Foundation's National Hard Hat Campaign which assists homeless young people who have fled from their dysfunctional and abusive environments only to find themselves in a far worse predicament on the streets.
The BBQ was burning from 6am with Peter Thomson and Blake Cottle manning the burners and ensuring there was sufficient supply to meet demand of the hungry masses on a cool Friday morning. In total, we cooked up 6kg of bacon, 6kg of sausages, 8 cartons of eggs and 120 bread rolls which provided a hearty breakfast of Bacon and Egg rolls.
In return, individual donations were made to the campaign which saw FDC employees raising a total of $1,275.60 which will go towards helping PIF provide shelter, counselling and support programs for Australia's homeless youths.
Young people under the age of 25 make up half of the homeless population. One in every 51 girls aged 15 -19 used a homeless service last year. The number of children using homeless services has increased by around 15,000 in the last couple of years. According to the 2011 census there were over 44,000 young people homeless, meaning that about 43% of the Australian homeless population are babies, children and youth under the age of 25.
Thank you to Coates Hire for their generosity in providing a BBQ trailer for the event as well as Fuel Bakery, St Peters for donating the bread rolls. Congratulations to the FDC Work Life Balance Committee for coordinating a very successful event.
For anyone wishing to make a charitable donation to this great cause, you can still do so here.