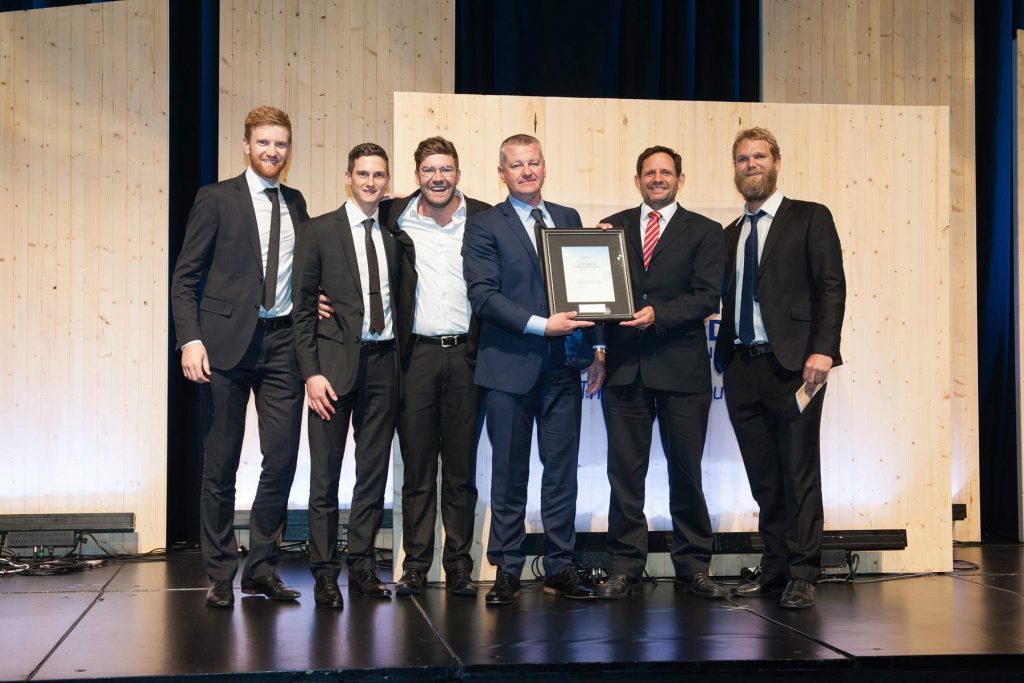 FDC (QLD) cleaned up at the 2018 QLD Master Builders Association (MBA) 'Housing and Construction' Awardsfor the Brisbane region, taking home four awards on the weekend. This year saw FDC lead by example across different categories with wins for industrial, commercial and retail buildings. Following on from outstanding performances in previous years, we have confirmed our status as an industry leader.
The full list of FDC (QLD)'s 2018 MBA award wins is as follows:
Asahi Beverages Heathwood Logistics Facility – Winner: Best Industrial Building $5M+
Pig 'N' Whistle, Redbank Plains – Winner: Best Retail Facility <$5M
NEXTDC B2 – Winner: Best Commercial Building $5 – $50M
NEXTDC B2 – Winner: Project of the Year
The Asahi Beverages Heathwood Logistics Facility consisted of the Design and Construction of a high quality, cutting edge distribution centre for Asahi Beverages, completed within 11 months. The facility's primary function is to receive palletised beverage based products from off-site manufacturing plants for storage, sortation and despatch to outlet facilities such as supermarkets, shops and restaurants.
The Pig 'N' Whistle Redbank Plains is the seventh and newest addition to the Pig 'N' Whistle family, owned and operated by Mantle Group. Pig 'N' Whistle Redbank Plains is located in Town Square Shopping Centre. Covering 1330sqm it is one of the biggest Pig 'N' Whistle venues constructed. The venue includes a bar, restaurant, pokie lounge and a large outdoor dining area boasting a wood-fired rotisserie. The venue serves an array of traditional British pub dishes that patrons can view through the open-style gallery kitchen.
Showcasing the latest technology innovations in data centre design, NEXTDC B2 is the new industry benchmark for security, performance, reliability and energy-efficiency, setting a new standard in the data centre space. This involved a combination of steel bracing to existing columns, installation of new columns and footings and installation of carbon fibre reinforcing.