Works are underway on the $28 million Aquatic & Leisure Centre redevelopment in Goulburn, the latest stage in the transformation of the historic regional city's Victoria Park pool precinct.
Goulburn Mulwaree Council awarded the milestone project to FDC in 2020.
"One of the exciting parts is we are opening up the aquatic centre to Victoria Park so people will be able to interact between the two facilities. At the cafe, people can look down at a multi-sports facility and adventure playground. We are trying to make it an absolutely community-friendly facility for the Goulburn people," Mayor Bob Kirk said.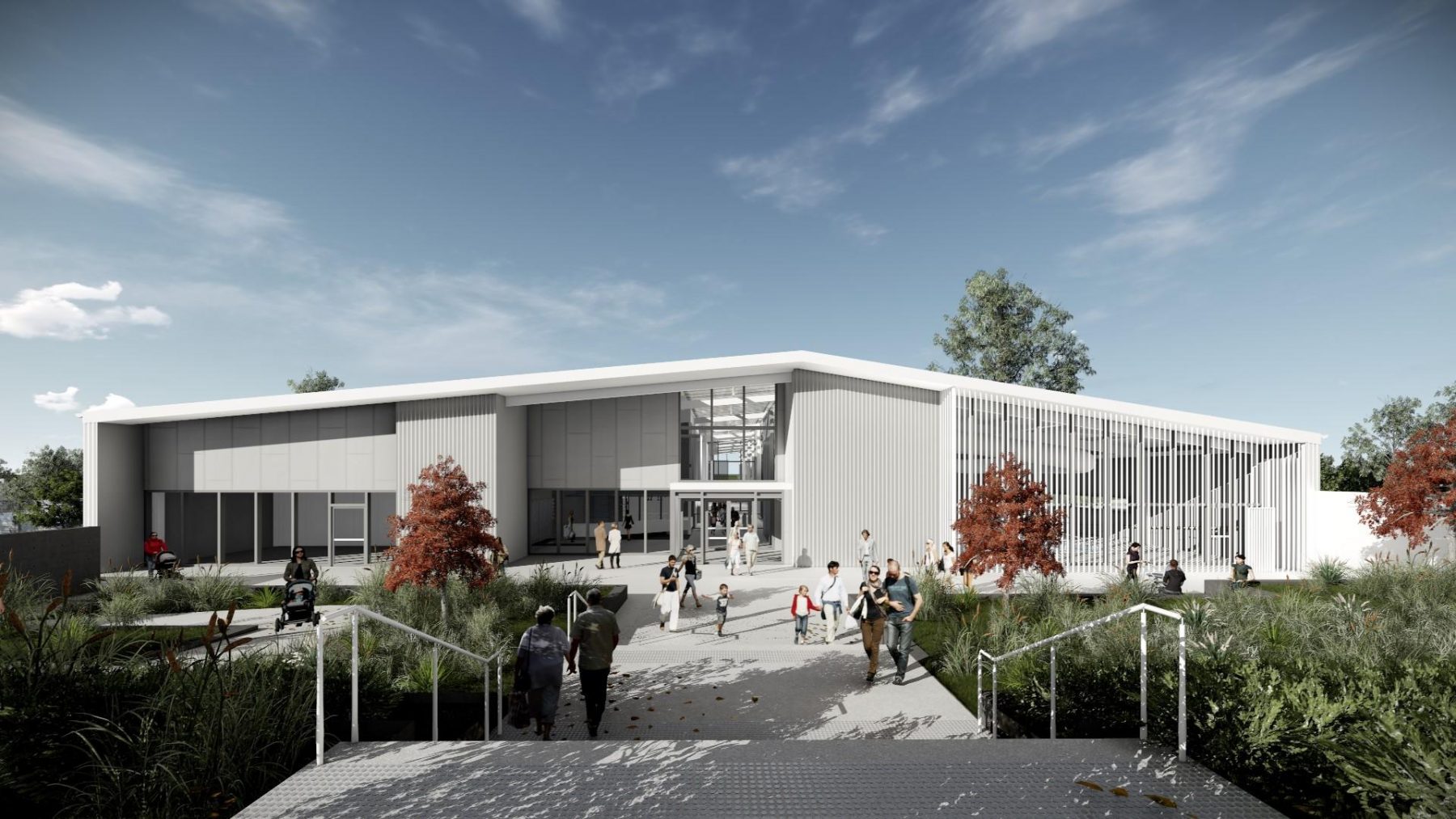 The state-of-the-art community facility will feature:
New learn to swim pool and children's splashpad area
An additional 10 lane, 25m indoor pool
Warm water pool
Outdoor water play area
New change rooms
Café
Gym
Car parking
Landscaping upgrades.
"It's great to be delivering a project that's going to have such a positive impact in the local Goulburn community. We know it's going to be a well-used and much-loved facility for people of all ages for many decades to come," said Luke Martin, FDC Project Manager.
The project is on-track for completion in early 2022.
The FDC team have a track record of delivering similar aquatic and leisure projects, including the Ashfield Aquatic Centre in Sydney's Inner West and South Sydney's Angelo Anestis Aquatic Centre.
We're proud to be working on this significant regional redevelopment project alongside DWP, Steve Watson & Partners, Sellick Consulting and NDY.