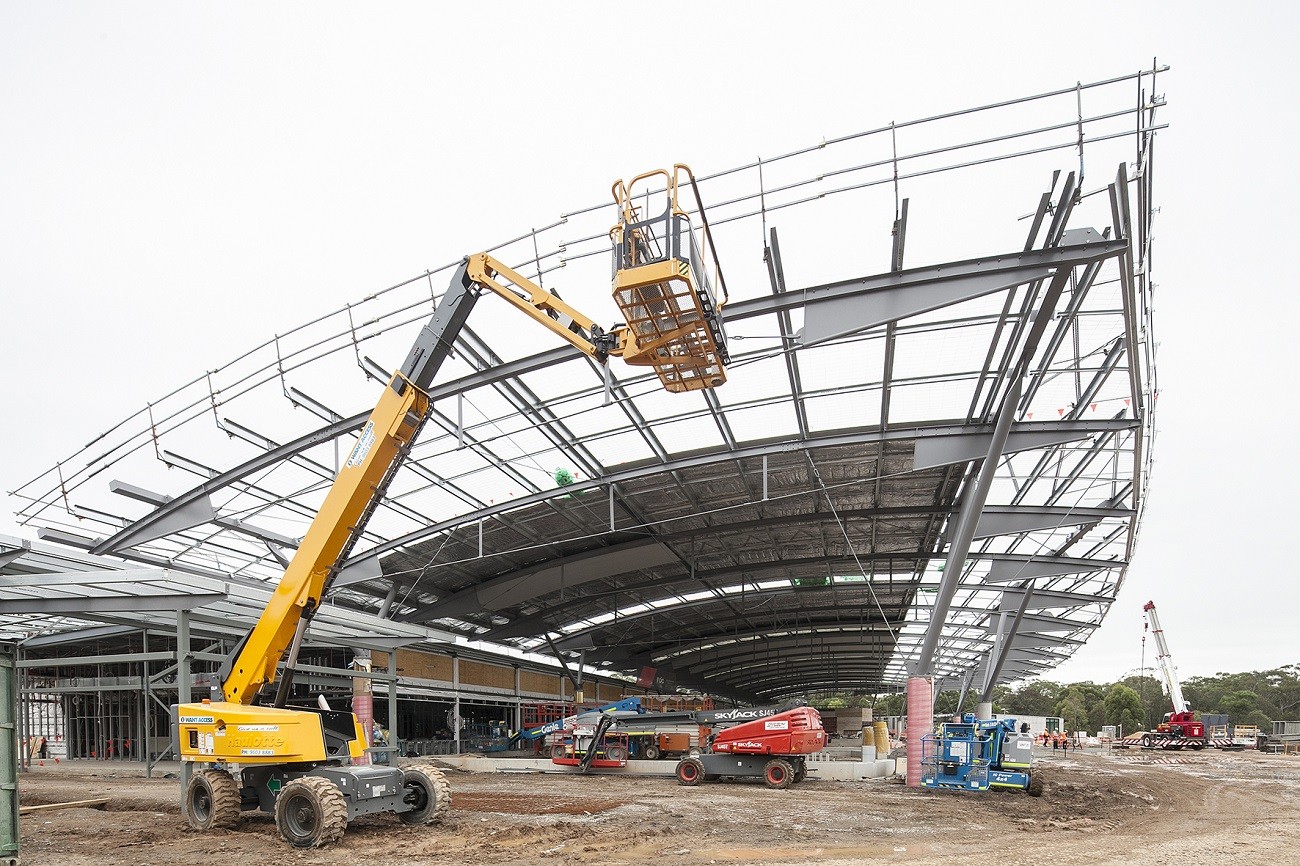 FDC, along with project partners Architectus + Rick LePlastrier, PMI Engineers, SCP Engineering and subcontractors reached a significant miletone today with the topping out of the new National Herbarium of NSW.
The project partners came together to witness the placing of the last structural beam in the feature vault fly roof.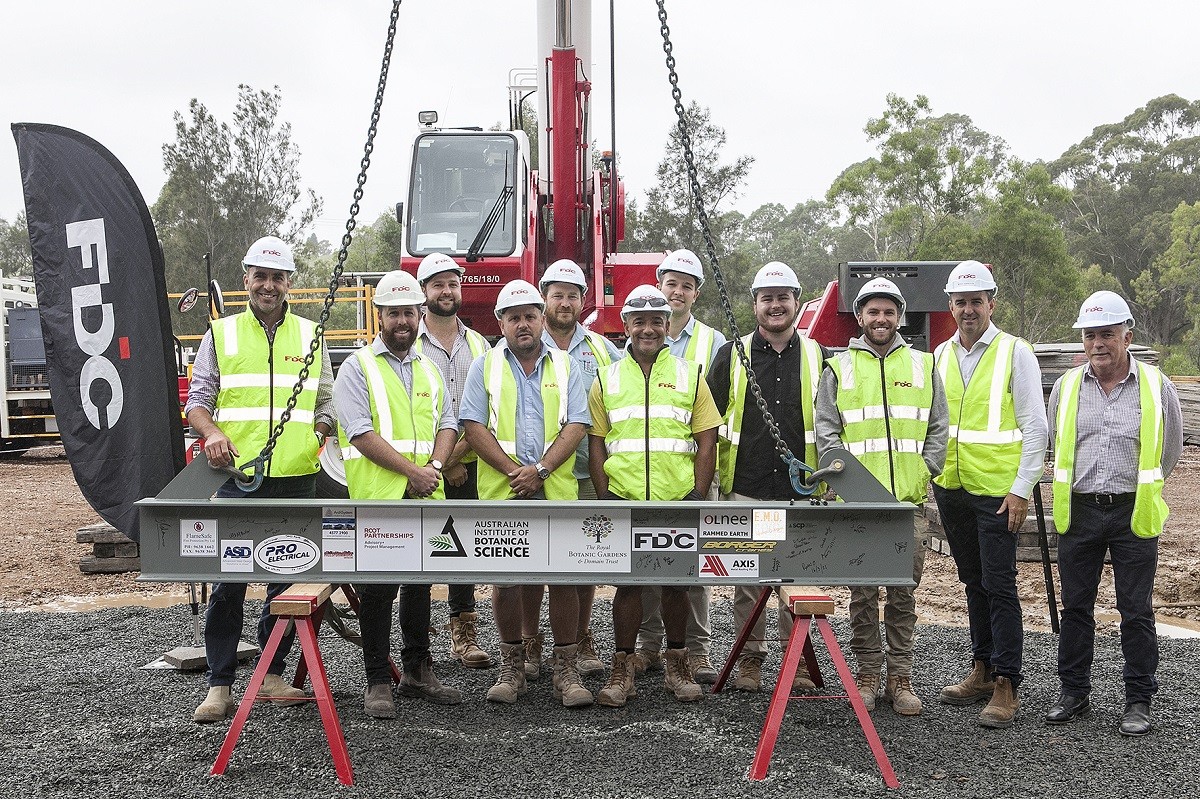 Guests then toured the site to get an understanding of the unique construction methodologies underway, with Royal Botanic Garden staff able to have an exciting glimpse of their new research facilities.
The NSW Government is funding the construction of the new Herbarium with a $60 million package as part of the Western Sydney City Deal to safeguard the collection of over 1.4 million botanical specimens.
The new state-of-the-art Herbarium, which will house the significant Banks and Solander collections, is slated for completion in late 2021.