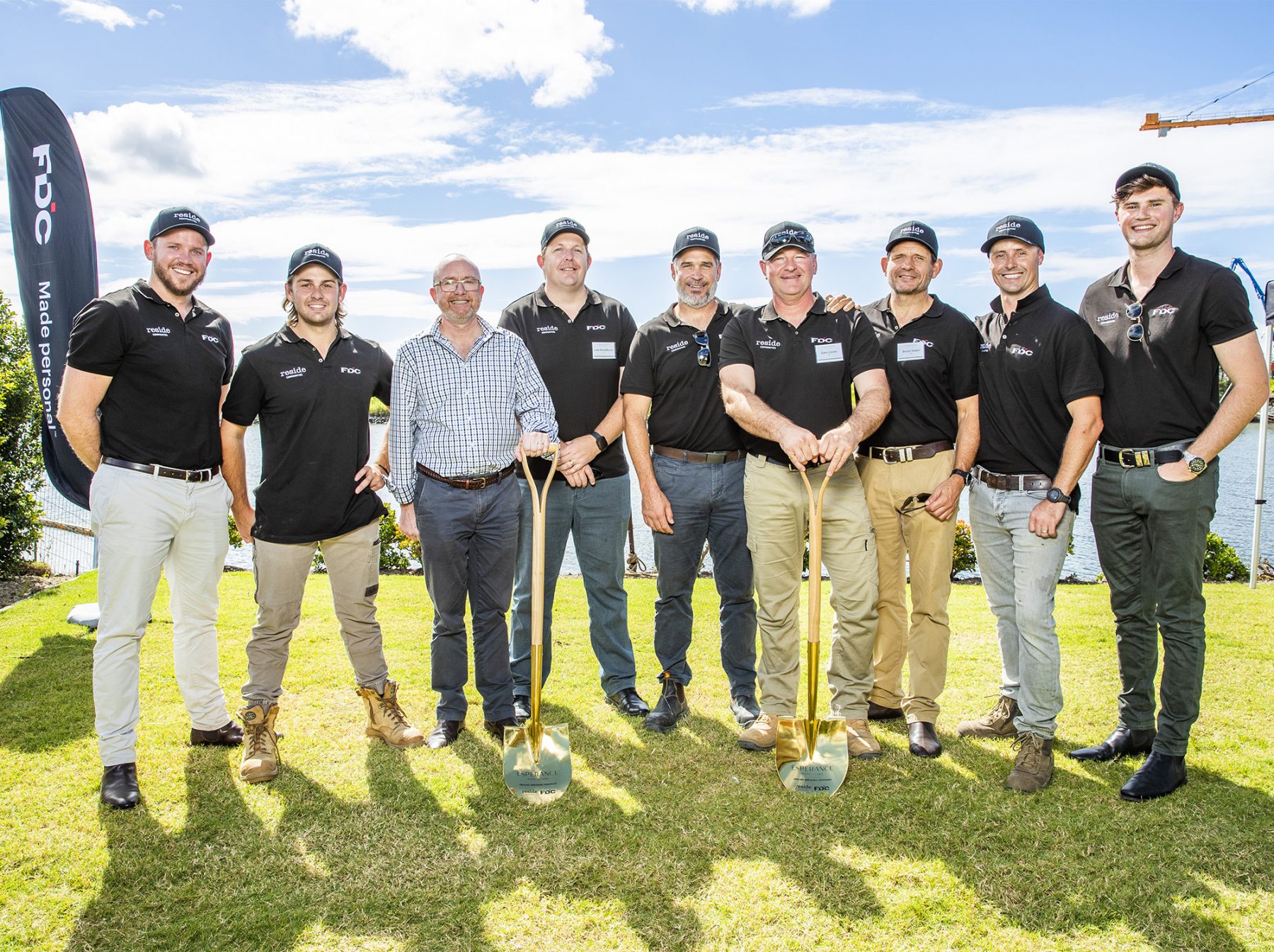 FDC (QLD) have celebrated the ground breaking of Esperance Hope Island, Stage 1, a bespoke waterfront retirement community located on the Gold Coast.
The team commemorated this exciting milestone alongside client Reside Communities, project partners GreenFort Capital and Think Tank Architects along with several future residents.
7News Gold Coast also paid a visit, getting a first look at the site before FDC begins construction on Stage 1, which consists of one of four residential buildings housing 76 luxury apartments across eight floors.
Reside Communities CEO Glen Brown says of the project, "Esperance is a groundbreaking project in all aspects of its design as well as the luxury and lifestyle it offers, which is attracting a huge amount of interest," he said.
Reside Communities invited a few lucky residents along to the ceremony, offering them the chance to experience their future home before it's even built by going up in a cherry picker to the height of their new unit.
This significant development, which is set to create 450 local jobs, kicks off as the Gold Coast property market goes from strength to strength.
Our team are looking forward to the next 15 months of construction, which will see them use 22,000m2 of plasterboard, 7,300m2 of tiling and 5,200m3 of concrete!
Stay tuned for further updates as construction continues.