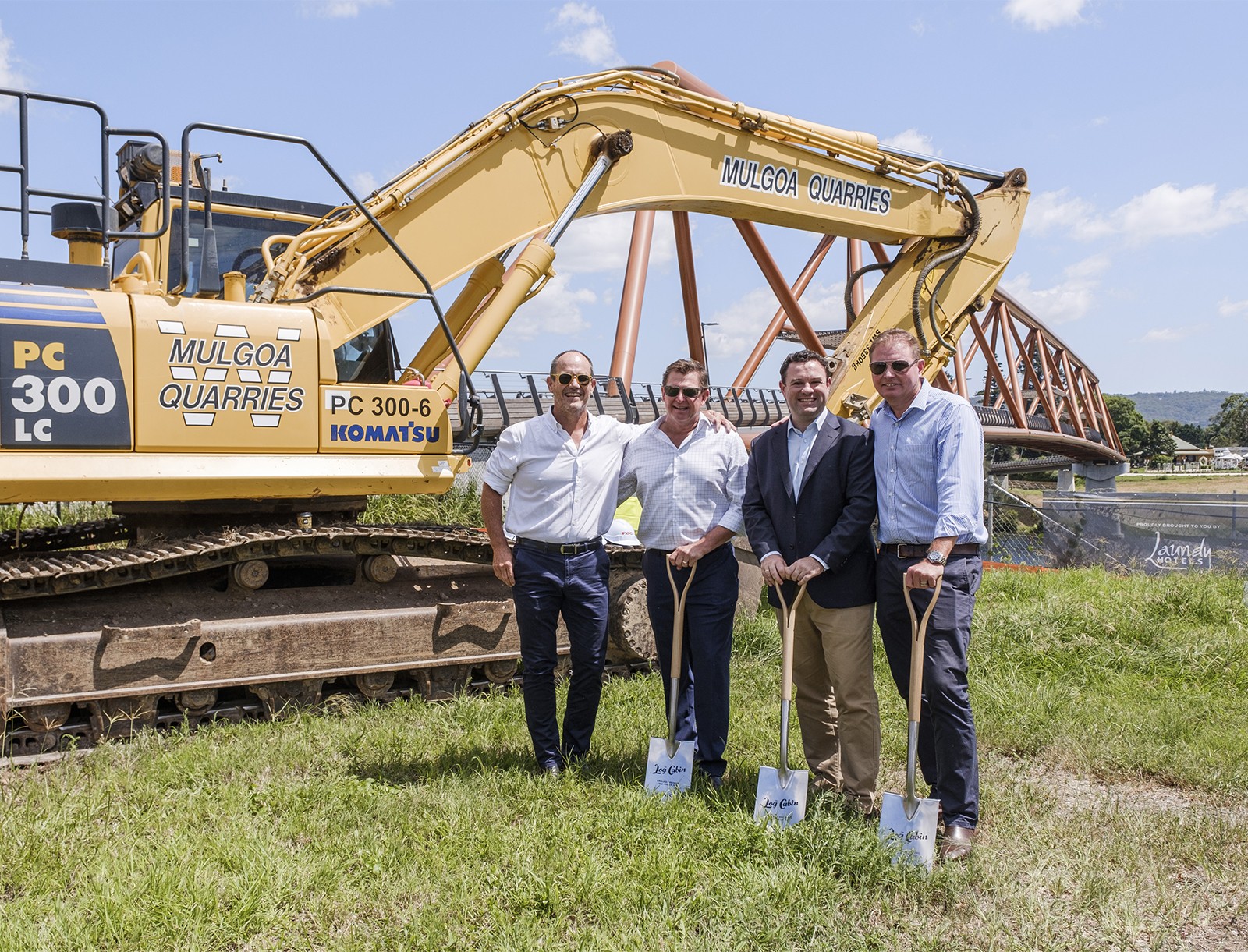 This week FDC and the Cottle, Wearn and Laundy families celebrated the ground breaking of the highly anticipated Log Cabin Hotel in Penrith.
FDC and the Log Cabin's new owners are planning a redesign and rebuild of this iconic establishment after it was sadly destroyed by fire in 2012.
The new design by Team2 Architecture consists of a two-storey hotel with indoor and outdoor bars and dining areas overlooking the Nepean River.
An expansive beer garden and children's playground, with fine dining and function areas upstairs, complete the project.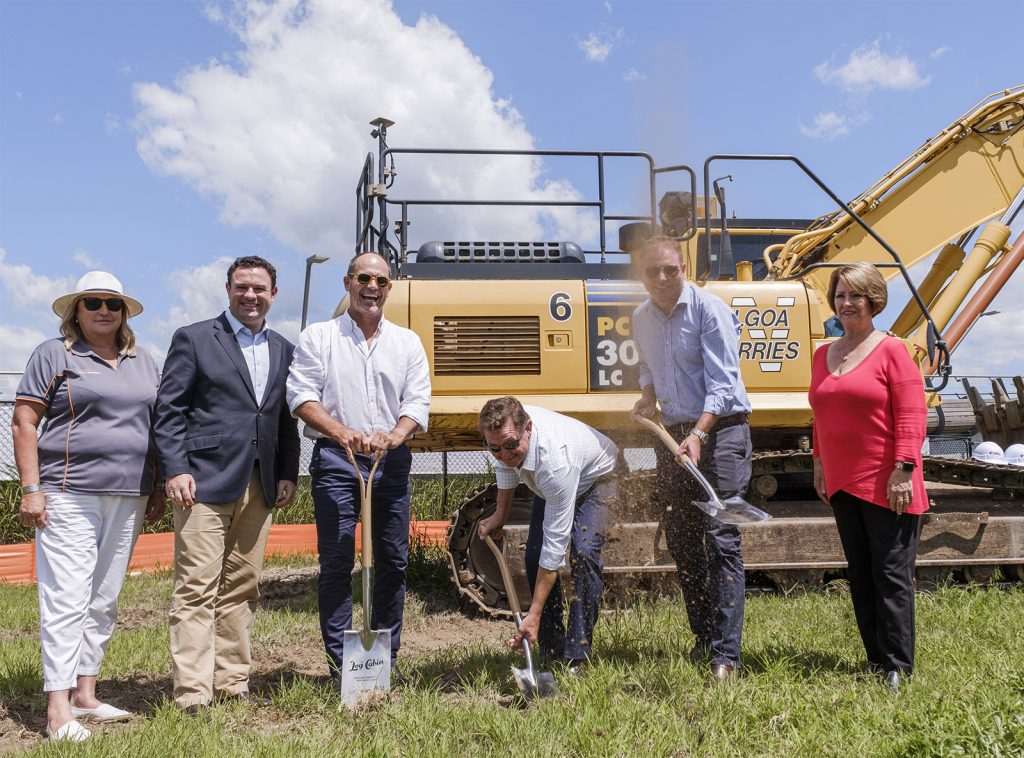 FDC and our project partners were joined by NSW Minister for Jobs, Investment, Tourism and Western Sydney the Hon. Stuart Ayres and the Mayor of Penrith, Cr Karen McKeown OAM.
Ross Sinclair, the previous owner of many decades and other members of the Penrith community also attended the ceremony.
Following speeches and the turning of the first sod, guests and the project team celebrated with lunch at the Log Cabin site on the beautiful Nepean River.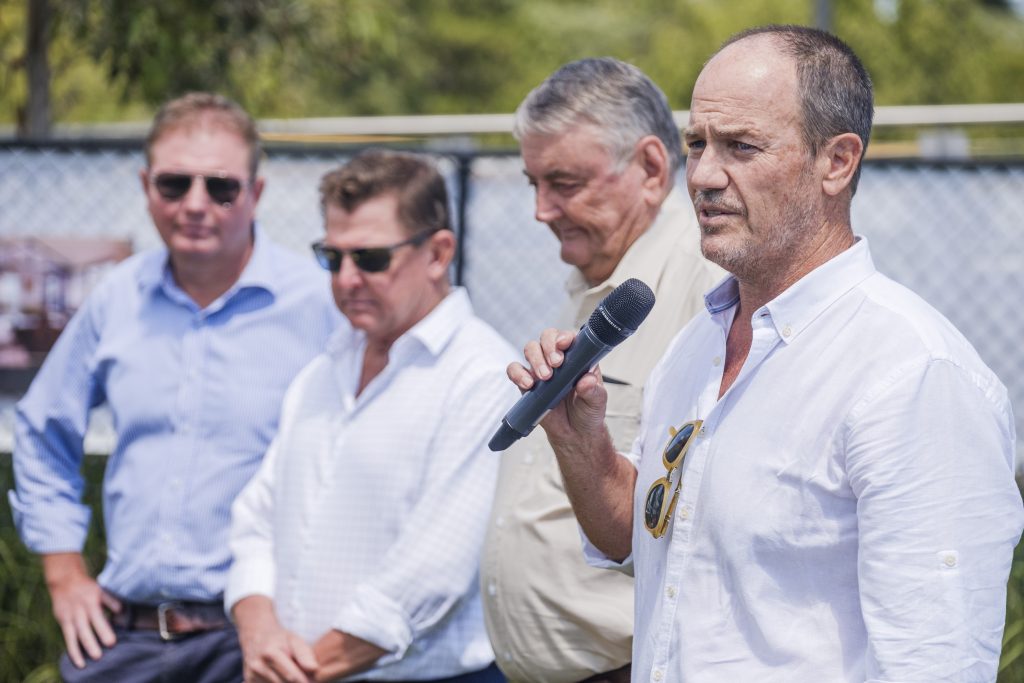 The proposed Hotel will become a key component in Council's Masterplan for The Great River Walk – a key component in focusing the burgeoning community pride in, and ownership of, one of Australia's most significant river landscapes.
On the investment in the Log Cabin Hotel's redevelopment, the Hon. Stuart Ayres said, "What a fantastic day for Penrith. The turning of the sod here is almost like a healing process after losing something so important to us, the Log Cabin Hotel."
Cr Karen McKeown OAM, Mayor of Penrith said, "I think everyone here in Penrith has a memory of the Log Cabin, including me and my family. We're thrilled this is underway and it's fabulous working with our local businesspeople. We look forward to the new memories that will be made [here]".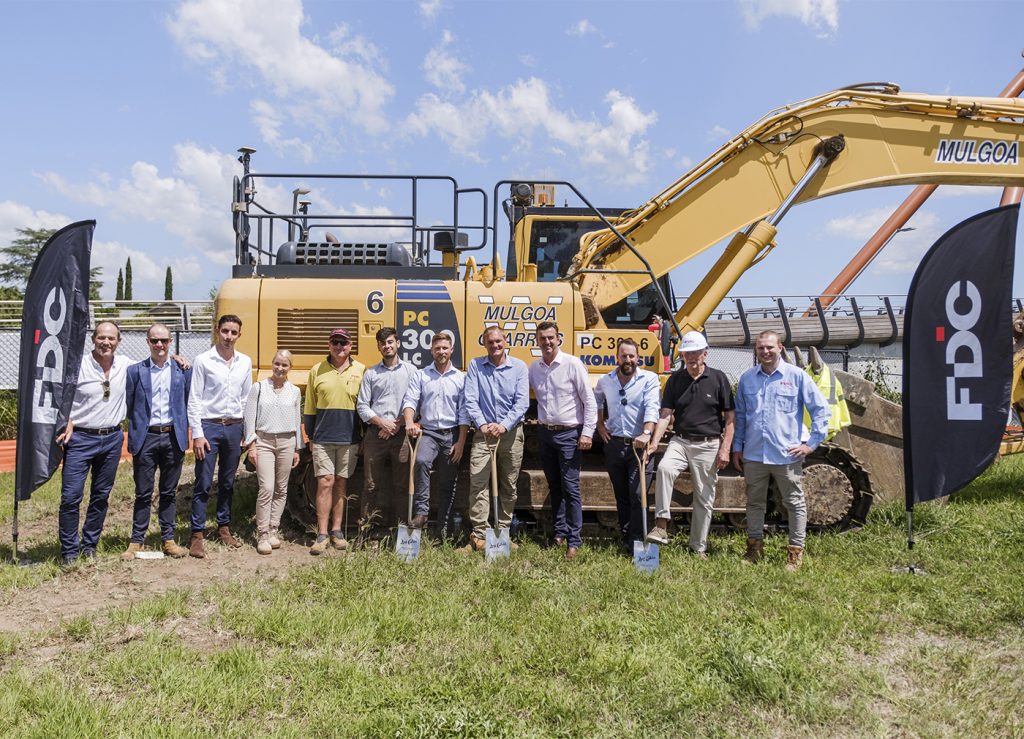 FDC are excited to start work on this community-driven project which will build on the proud legacy of this Western Sydney community, and cater to Penrith's exciting future.
Read more in the Western Weekender here