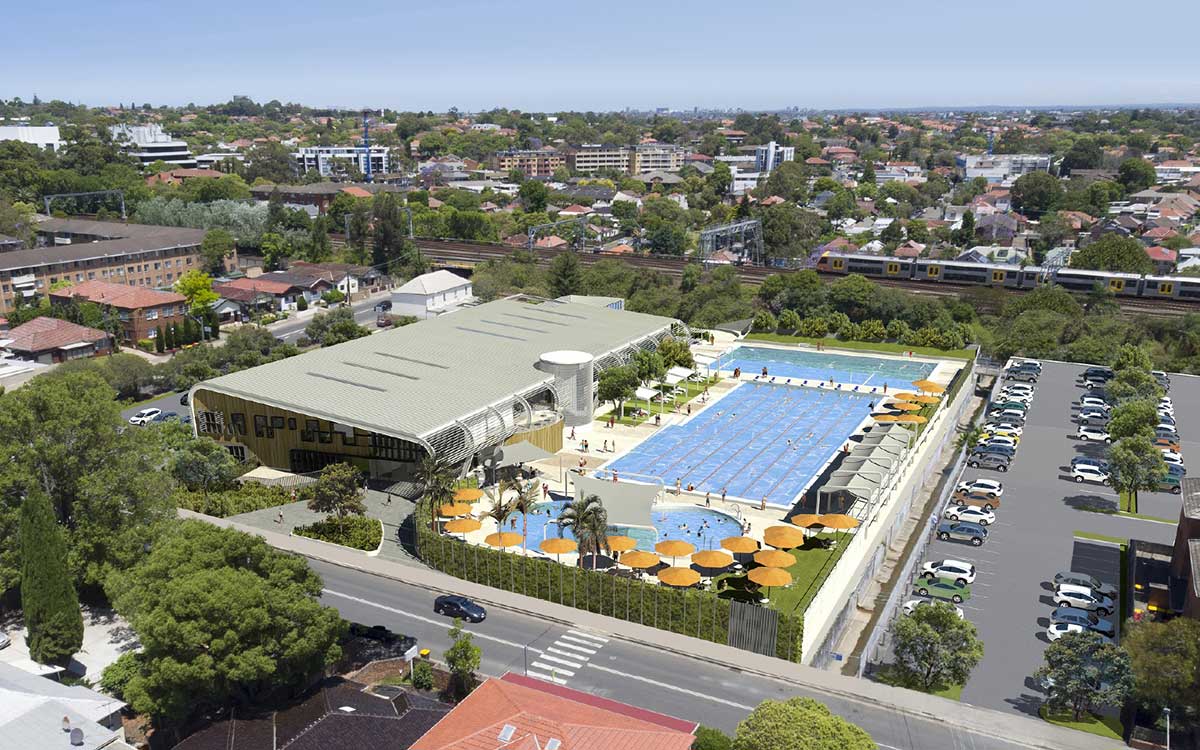 The anticipation is building in the Inner West of Sydney for the Ashfield Aquatic Centre to reopen later this year after a major, much-needed redevelopment.
After 55 years in operation and over 11.5 million visitors passing through its gates, the much-loved facility closed its doors in early 2018.
The FDC Group team, led by Project Manager Peter Blood and Site Manager Michael McAndrew, have been busy at work behind the closed doors, preparing to deliver a state-of-the-art facility back to the Inner West community later in 2020.
The new and improved Ashfield Aquatic Centre will feature:
A new 50 metre outdoor pool with accessible ramp and moveable boom
A new outdoor pool with floating floor that can change its depth up to 2.1 metres, opening it up for a wide range of uses
A new children's leisure pool with landscaping and green wall
An improved entrance with a dedicated customer service area, change rooms, crèche and a retail space
A new health and fitness centre
New community meeting room facilities
A community green space, covered seating, landscaped areas and terraces
Increased parking spaces.
The Inner West Council have created month-by-month time-lapse videos of the project, spanning July 2019 to April 2020.
The community was asked to help create a vision for the redevelopment, engaging centre users, clubs and the wider community during May and June, 2017. These outcomes informed the redevelopment design.
"Council was determined to get this once in a lifetime opportunity right – to transform Ashfield Pool into a first class facility for the whole community to enjoy for generations to come," Inner West Mayor Darcy Byrne said.
The Inner West community don't have long to wait now, with this landmark project nearing completion.