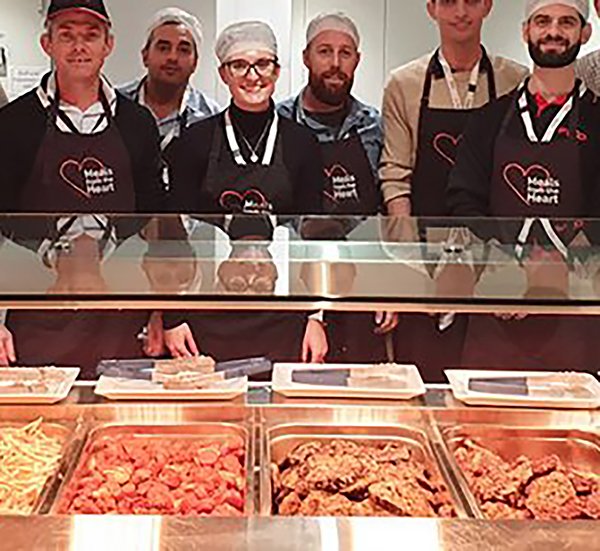 Off the back of FDC delivering the design & construction of the new Ronald McDonald House Westmead in 2018, our team recently returned to participate in the "Meals from the Heart" program – where they experienced the new facilities first hand.
"Meals from the Heart" is a group volunteering program, providing families staying at Ronald McDonald House Westmead with a home-cooked meal. Families can find comfort in coming home to hearing laughter in the kitchen, and enjoying a meal served by warm and friendly faces.
The NSW Construction team stepped into the new kitchen to take it through its paces. Not only did the team peel, chop, crumb, fry and serve up a storm… they also shared a delicious meal, stories and laughs with the families in residence. Of course at the end of a fabulous night, the team also washed up – leaving the new kitchen in the pristine condition they delivered it!
It was an evening to be remembered by all, and the Construction team were honoured to play a part in making a meaningful difference to the families of Ronald McDonald House.
Photography: Ronald McDonald House, Westmead