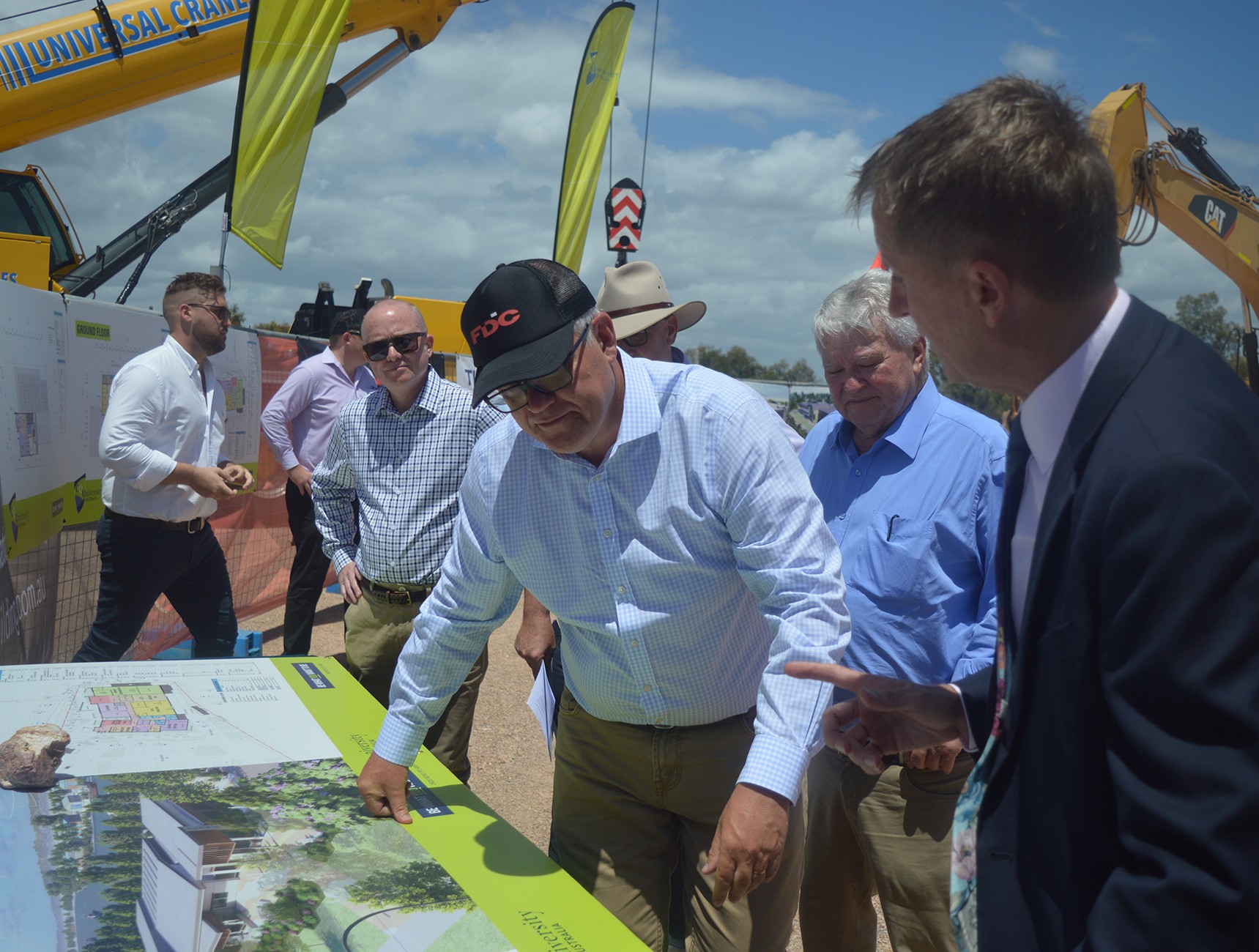 Prime Minister Scott Morrison joined FDC and CQUniversity's Vice-Chancellor & President Professor Nick Klomp yesterday in turning the first sod at CQU's new School of Advanced Manufacturing in Gladstone.
The Prime Minister was showing his support for Australian businesses, education and economic growth when he visited the site of the new facility, which is set to create hundreds of new local jobs and inject millions of dollars into the Flynn economy.
When the federally funded project was announced in September 2020, Professor Klomp commented, "Mining and manufacturing will be critical to regional Queensland's recovery in the years to come."
Minister for Education Dan Tehan also said, "This project will deliver world-class facilities and technology in the Rockhampton and Gladstone regions, support the education of the workforces of tomorrow, and drive future economic growth as we recover from COVID-19."
We're so excited to see this significant project kick off this month – almost as excited as our QLD team were to see the Prime Minister in one of our signature FDC caps!