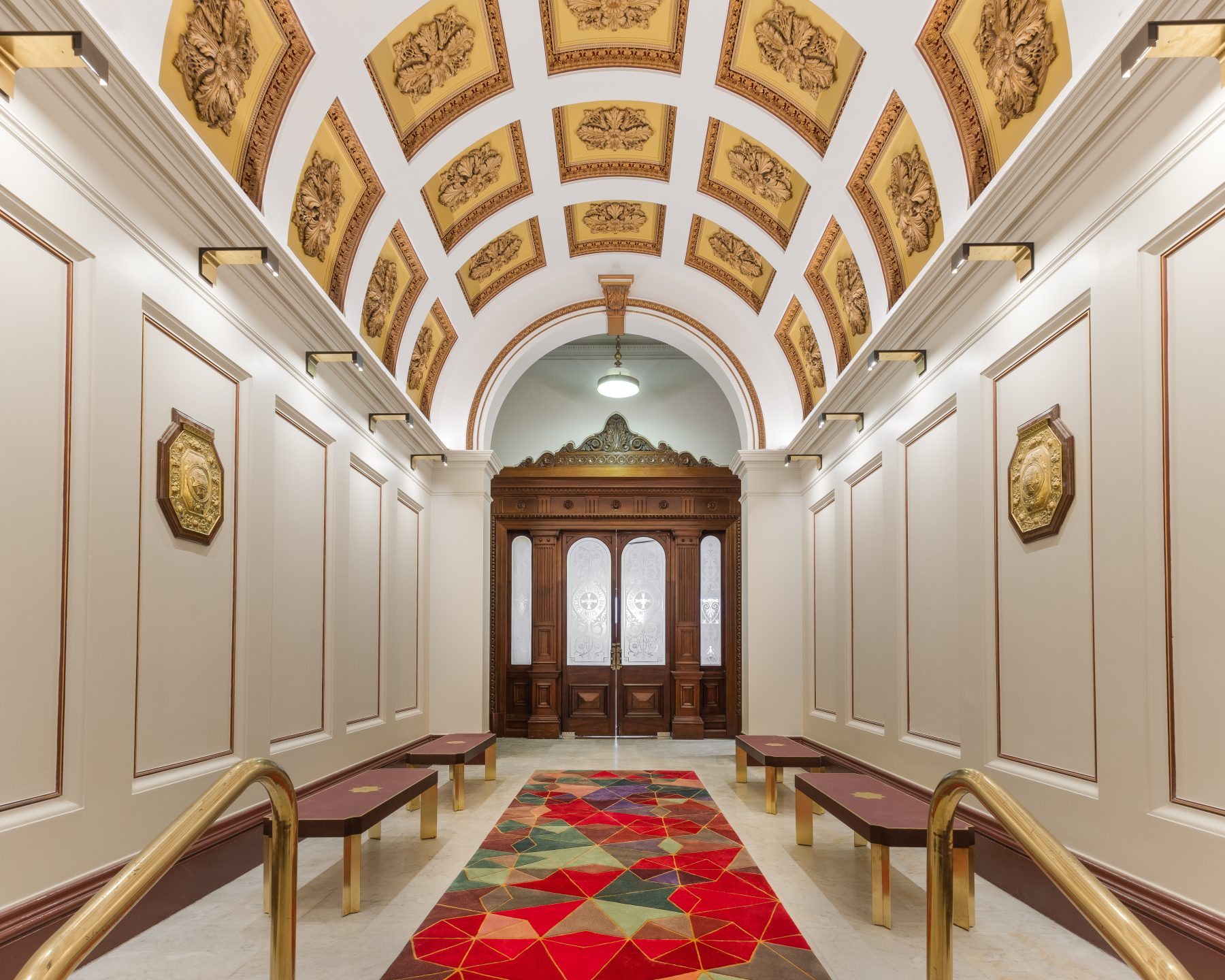 FDC are honoured to have had three of our projects be awarded winners at recent Master Builders Regional Awards ceremonies in Brisbane and Central Queensland.
The wins are a testament to the ongoing hard work and dedication of our project teams, and their commitment to delivering high-end developments across a range of sectors.
Awarded winner of the Best Commercial Fitout over $10M category, the University of Queensland's Brisbane City Atrium at 308 Queen Street is a remarkable restoration project, providing a new hub for students at the heart of Brisbane's CBD. The project's stand out features include an impressive ornate glass ceiling dome and restoration of marble flooring that hasn't seen the light of day since the early 1900s.
Special mention must go out to Project Manager, George Bellas, and Site Manager, Rob Goodwin, along with their teams on this monumental win.
Following the success of 308 Queen Street, a further two MBA Awards were attributed to two distinct projects FDC completed in conjunction with Central Queensland University, winning both the Education Facilities Over $10M and Under $10M categories.
The projects, School of Mines Rockhampton, and School of Manufacturing Gladstone respectively, supply students with innovative facilities, technologies, and course offerings relating to the mining and manufacturing industries.
The two acclaimed education hubs are set to provide enormous benefit and support to their local communities, creating hundreds of new jobs and attracting countless students to the region.
A big congratulations to Construction Manager, Luke Broadhurst, for delivering the two impressive projects, as well as Contracts Administrator, Jason Mills, and the rest of their teams.
If you would like to read more about these projects, you can do so here.