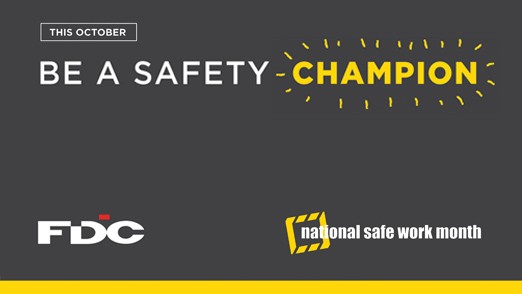 National Safe Work Month continues to improve awareness of the importance of work health and safety in the workplace.  Safe Work Australia's annual initiative, established in 2008, promotes best practice and encourages the workforce to take action.
Being a Safety Champion is about being a leader, taking responsibility for our actions and supporting our colleagues to work safely.  We do these things not because we have to, but because we choose to.  Choose to be a champion today.
FDC proudly supports National Safe Work Month and are strong advocates for workplace safety.  The health and safety of our people and the communities in which we work is a key priority for our project sites and our 6 offices across Australia.