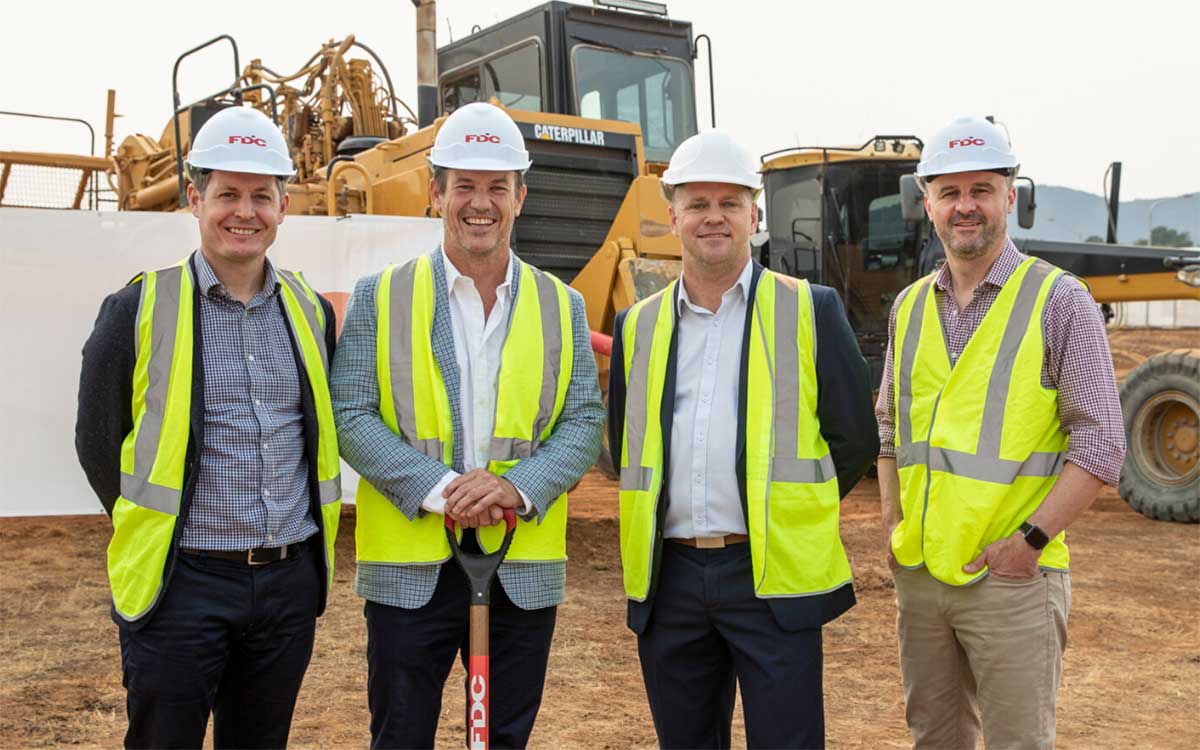 Our Nation's Capital is about to get even better to visit, with Stage 2 of construction commencing at Canberra Park earlier this month. FDC will build an additional 73 caravan sites plus state-of-the-art guest facilities including a laundry, kitchen and amenities block.
Hard hats and hi-vis vests were donned by all in attendance at the soil turning event on Thursday January 30, including Chief Minister ACT Andrew Barr.
Owner, Blake Cottle, said "Canberra Park has set a new benchmark for group accommodation in Canberra and the addition of caravan sites and associated facilities will provide further options for people visiting Canberra."
We thank the team at FreeSpirit Investments, owners and developers of Canberra Park, for collaborating with us again to deliver the next stage of this exciting project.