At FDC, everything we do is about ensuring our legacy is as important as our passion for project delivery. From fundraising events to sponsorships to our ongoing work with local communities, together we have raised more that $10 million for charity. This holiday season we wanted to thank you with a gift that carries a global impact.

Why Thankyou
Thankyou is a social enterprise that aims to end global poverty. They commit 100% of the profit from their products to helping people in need. Each Thankyou item within your Christmas gift box has contributed to fund much needed sustainable development projects.
Track Your Impact
Save your Impact Profile and stay up to date with the impact you have made globally.
Real Stories, Real Impact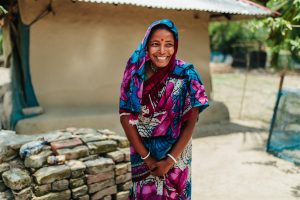 Meet Mallika
Mallika is a member of Thankyou's WASH program, the water, sanitation and hygiene (WASH) program funded in her village in 2014 through Thankyou's impact partner, Oxfam.
When Thankyou sat down to talk about what life looks like for Mallika and her family since becoming a member of Thankyou's WASH program, it was evident that once women are empowered with the correct resources they have the skills, knowledge and power to create incredible impact.
Since the introduction of a water plant, a source of safe water, Mallika no longer has to spend her time fetching water from ponds but rather focuses on being an active member of WASH, educating women on safe cooking and sanitary practises.
Beyond the basic necessities the WASH program has given Mallika and her community, the sense of independence and purpose that the women now feel is the real game-changer.
"I feel very happy that all of you have come to hear our stories. I am also very grateful to WASH team for bringing so many developmental changes in our community like the water plant. We used to suffer so much before but now we do not anymore."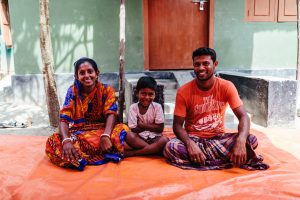 Meet Biti
For the last four years, Biti has been passionately leading her community into a better future, implementing game-changing hygiene and sanitation practices that have transformed the community of Gung Henchi, Bangladesh.
Growing up in a community affected by multiple natural disasters has built her tenacity for life and a solutions focused attitude.
"I'm able to speak well to others, to figure out if they are facing a problem and provide them with the proper solution," she says. "When everyone saw I had all that in me, they chose me to be the president [of the women's wash platform]"
In 2014 Thankyou funded water, sanitation and hygiene (WASH) programs in Biti's village in Bangladesh, through our impact partner, Oxfam. The program's aim is to reach the most remote regions in Bangladesh and provide safe water access, toilets and hygiene training. These programs not only provide solutions for the local community, they train women to build and maintain the water system – a role usually held by men.
With easily accessible safe water, Biti and her community got their time back; people started businesses and could spend quality time with their families, taking charge of their own futures.