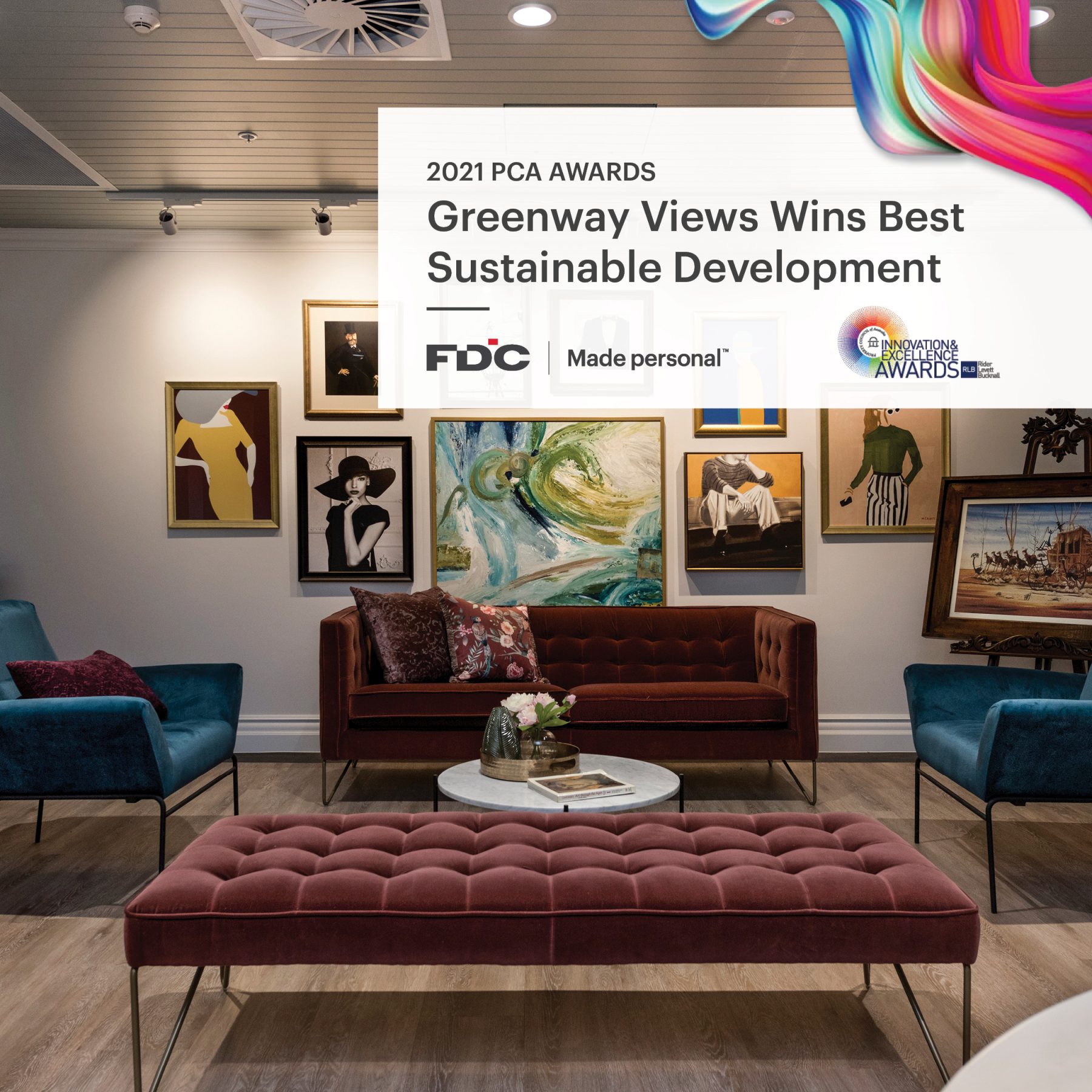 The FDC ACT team has created a greener future for the Greenway Views aged care village.
At FDC, we continue strive for a more sustainable future in construction. That's why we're honoured our project, LDK Greenway Views has won Best Sustainable Development for an existing building at the 2021 Property Council of Australia's Innovation and Excellence Awards.
Greenway's three aged care buildings aimed to provide a comfortable, vibrant, and sustainable home for residents. They boast a 700kW solar array that offsets over 20% of the sites power consumption – making them one of the first aged care villages using solar to reduce electrical costs for residents. These new homes were brightened with LED technologies paired with motion sensors, cutting lighting energy consumption by more than 50%.
Due to the ACT's grid transition to 100% renewables, the team ensured the site would operate without the unnecessary use of fossil fuels. To achieve this, The HVAC systems were updated with more efficient and sustainable technology. This included the introduction of heat recovery (VRF) on most of the project's ventilation systems.
Instead of sending existing furniture in the building to landfill, we donated them to local charities, organisations, and businesses. Overall, the team successfully diverted 97% of project waste, 3,775 cubic meters in total from landfill – that's ten Olympic sized swimming pools.
FDC would like to congratulate our ACT team for another well-deserved win on this project. Greenway Views offers residents a beautiful new home whilst contributing to a more sustainable future. Projects like this are paving a greener path for the construction industry – and FDC is humbled to be part of it.
Read more about this phenomenal project here.